Who are you?
The name is Anna McCaleb. Born and raised south Texan. A current resident of Austin, TX. Designer at Preacher.
What are you working on?
Aside from my big kid job I am working on a building a portfolio of illustrations (basically I am doodling a lot and listening to the X-Files playing in the background) I am also learning how to use the embroidery machine I convinced myself to get.
Choose a favorite shot of yours. Why is it a favorite?
Gosh, I scroll through and see a lot of stupid stuff…but since I tend to hate everything older than a month - I would say my most recent shot of Karl. Karl is this bird I've been drawing a bunch. Yeah, I know it's getting weird.
In reality, I'm growing every day and so my skill set is so much more than it was 12 months ago but so much less than it will be in another 12.
Tell us about your setup. What tools did you use to create the shot (e.g. hardware, software, pens, paper, blowtorch)?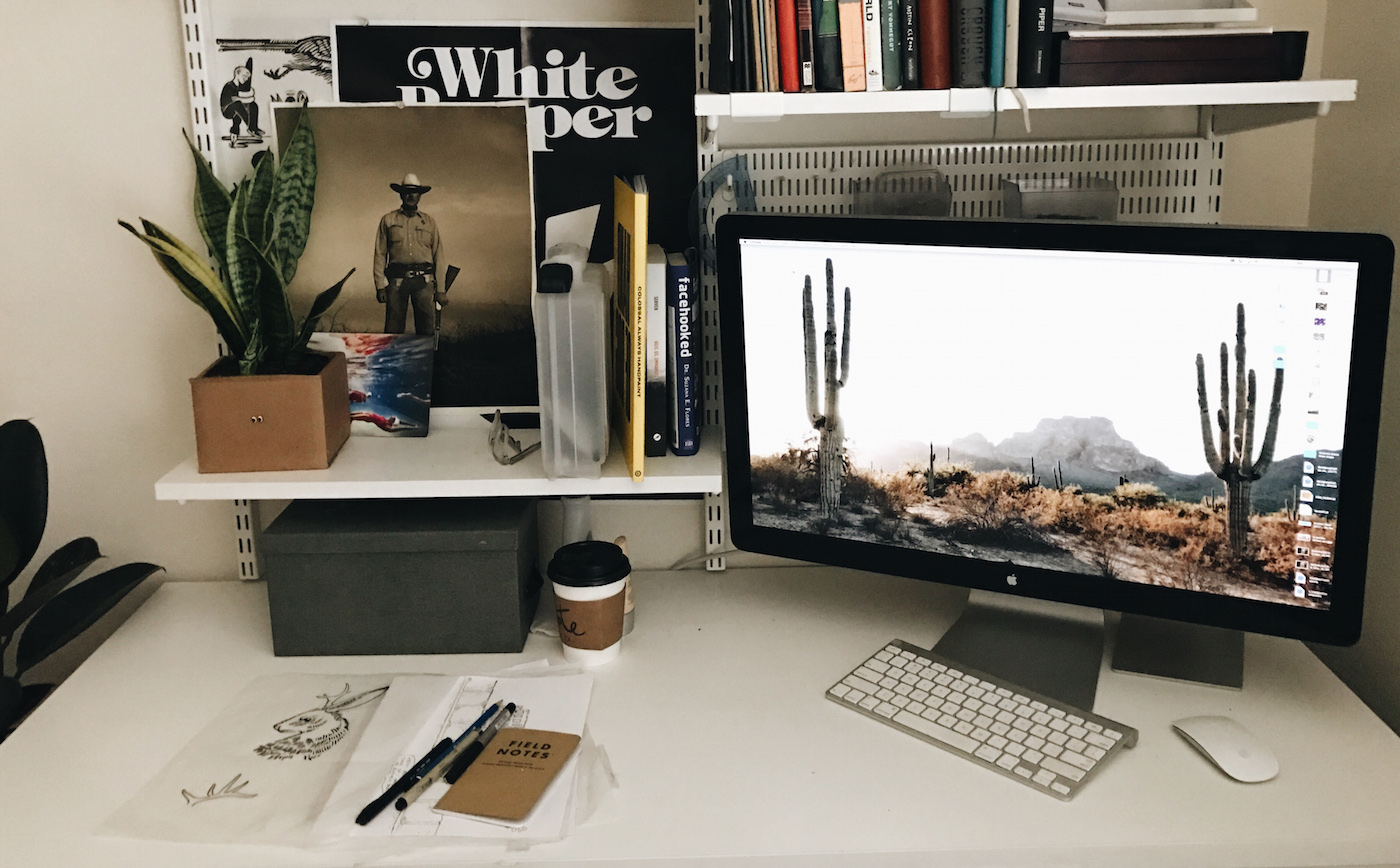 As a graphic designer and occasional art director - I spend hours and hours and hours in front of a screen. So I tend to avoid using digital mediums for as long as I can when I do stuff like this. Old school stuff - pencil to pen and then usually I will watercolor. All this before moving into Photoshop.
Choose a favorite shot from another Player. Why do you dig it?
Eh, I don't like to pick favorites. But I do think Nathan Douglas Yoder is a badass artist and when I grow up I'd like to be as good as him. Hello Nathan, I am sorry how creepy that was.
Find Anna on Dribbble and at www.annamccaleb.co.
Find more Timeout stories on our blog Courtside. Have a suggestion? Contact stories@dribbble.com.