Join designers in Minneapolis / Saint Paul for the 3rd MSP Dribbble Meetup on February 8th! They'll be doing a tour at Malley Design and then heading downstairs to Bauhaus Brew Labs for networking, mingling and drink. You'll definitely want to be there because they're raffling 3 licenses for Sketch. Get more information and RSVP on nvite.
In advance of the meetup, we spoke with the meetup organizer Tina Floersch, about the Minneapolis design scene.
Tell us what you love about Minneapolis.
The real question is what don't I love about Minneapolis?! You can't live in Minneapolis and claim boredom, there is always something for everyone in the area. I could write a book on what I love about Minneapolis - the people I have met and the experiences that I've had.
Tell us where you work, in relation to the rest of Minneapolis.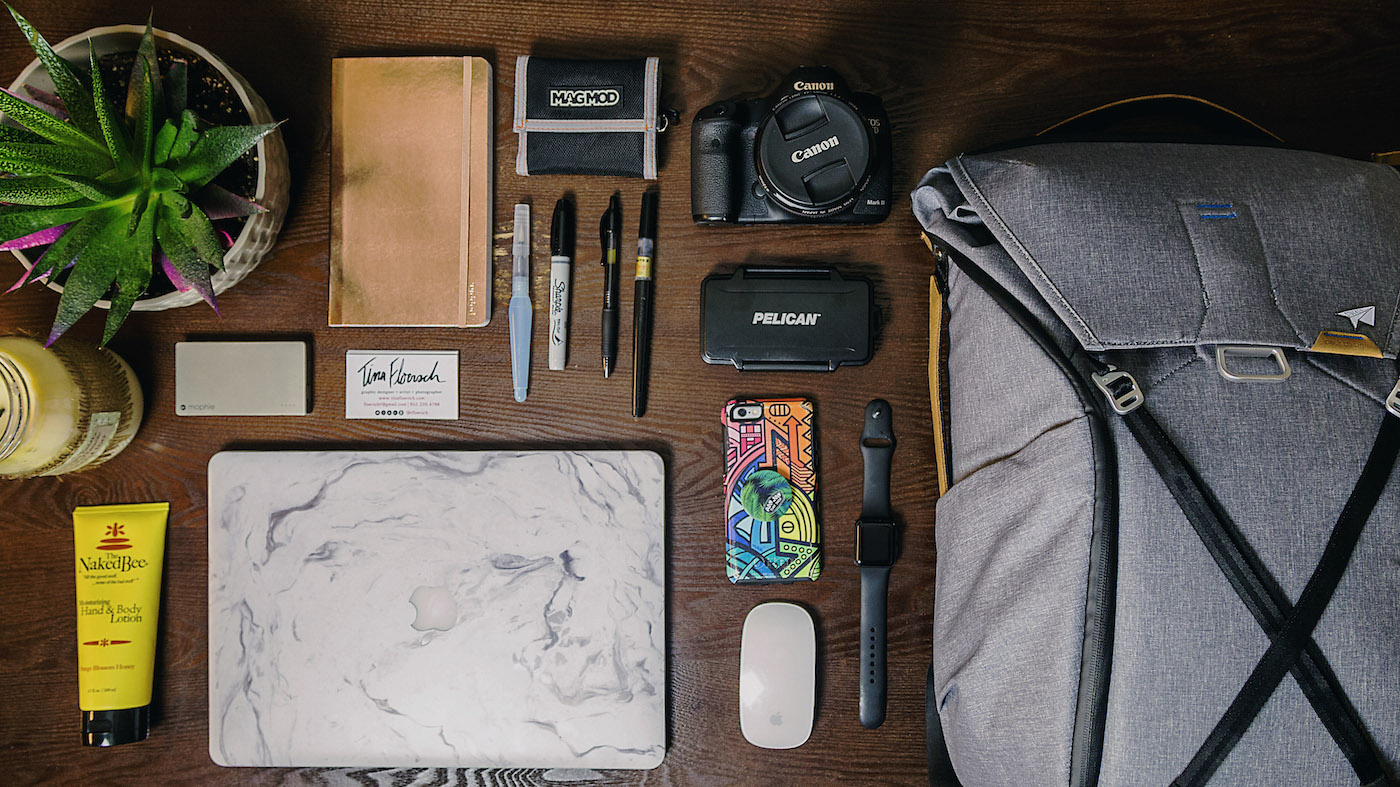 I am a freelance graphic designer and photographer currently working under the name Tina Floersch Design & Photography. I work with a large variety of clients around the Minneapolis area and beyond on branding, logo design, and website design. My focus in photography is product photography and portraits including but not limited to head shots, engagements, and band promos but I also do weddings and a large amount of concerts.
Tell us about the Minneapolis's design scene.
The design scene is just as robust as the amount of events. The people that I have met are so supportive and collaborative. The amount of talent that is encompassed in this city that is both simultaneously intimidating and supportive on so many levels. Minneapolis is just one of the most beautiful places to create and be creative in.
Choose three shots from Minneapolis Dribbblers you admire, and tell us what you like about each one.
Chowza Confections by Cody Petts, above left.
Chowza was created in 2011 by a mutual friend in college and first came alive when I was attending the University of Wisconsin-Stout. Chris created this product as Christmas presents from friends and from there it took off and was sold in our student center. In 2015 they launched a Kickstarter and it was cool to see this project come to fruition since being out of school. I love the packaging and the overall branding—it has a nostalgic feeling for me and it was the big missing part of the product since it first launched.
PANTSUIT Amber Lager by Matt Erickson for Nelson Cash, above center.
Matt and I are fellow 'Stouties' but he was a year younger than I was, so I never really followed his work until after we graduated. But I love all of his brewery works and this one is nothing short of awesome. I love the minimal but impactful color palette and the brilliant use of texture. Plus, who doesn't love some good 'ole girl power?
Meditation 2 by Micah Thompson, above right.
I have been following Micah and his work for quite some time now and this piece is one of my favorites from him. The color and texture use are exceptional, plus Micha's illustrations are so unique. It's been fun to watch his work evolve!
Can't make it on Wednesday, February 8th? Find Tina Floersch on Dribbble, Twitter and at www.tinafloersch.com.
Find more Meetups stories on our blog Courtside. Have a suggestion? Contact stories@dribbble.com.