Join designers in Peru for the Lima Dribbble Meetup on Friday, February 3rd. The Interfaceros group is organizing the meetup with sponsorship from Able. More information and RSVP on Eventbrite and Dribbble.
In advance of the meetup, we spoke with meetup organizer Eder Rengifo about the Lima design scene.
Tell us what you love about Lima.
Lima, Peru is a city of around 9 million people, and most of us are young. The country has been going through a kind of 'renaissance' for the last decade because we've come out of some difficult times. Through this revival you can feel a tremendous amount of creativity and innovation in every corner of the city. Our claim to fame is our cuisine, in every single delicious dish our creativity flourishes. I like how much of that energy is being turned into art and design. That's what I love about the city, its potential to be whatever the people want it to be.
Tell us where you work, in relation to the rest of Lima.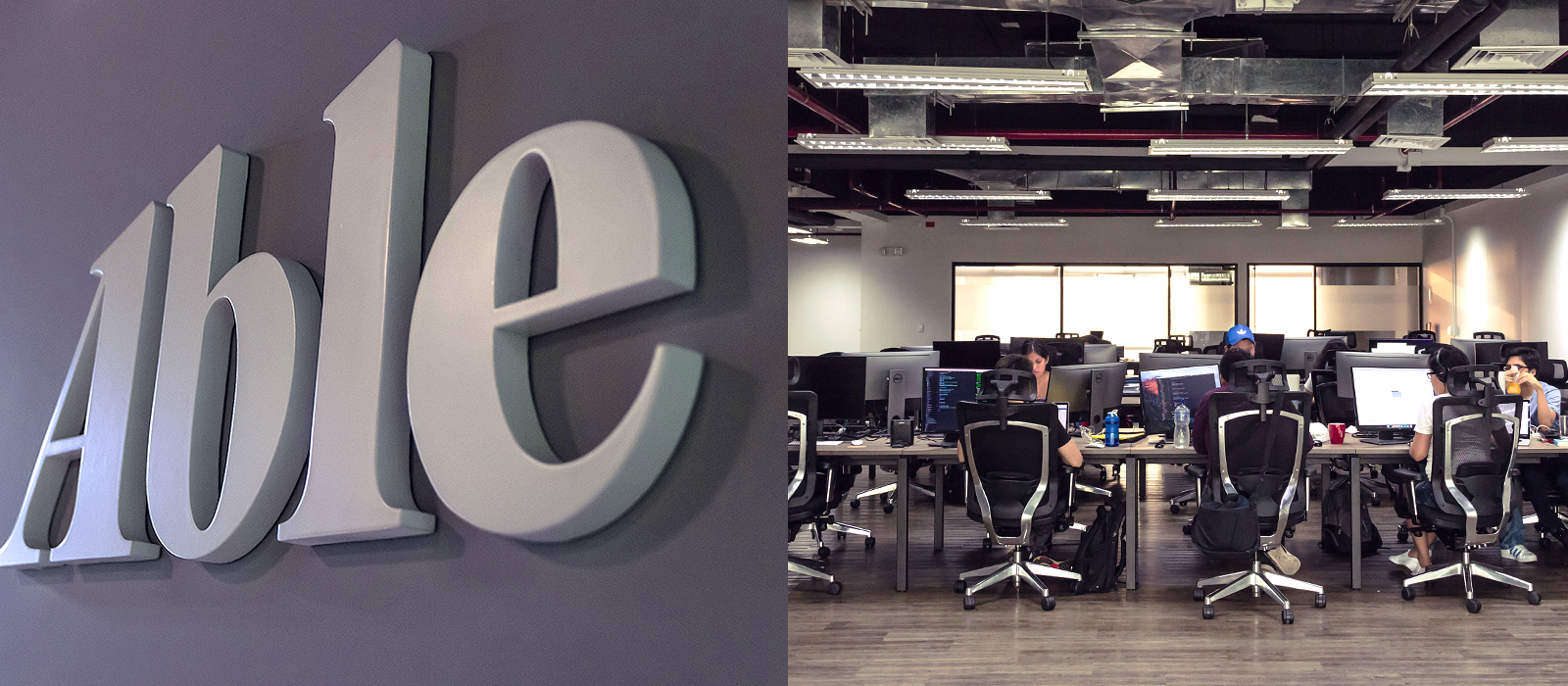 I work at Able, which is a company with offices here in Lima, and also New York and San Francisco. We make digital products. I'm a UI/UX designer and I work in the same space with some of the best tech talent you can find in the city, in my opinion. Most of them are developers, but there is always space for designers. The photo doesn't show the warmth of the work environment, but the opportunity to contribute to very interesting projects, combined with our Peruvian culture, makes Able a great place to work.
Tell us about the Lima's design scene.
Lima is a mixture of many rich and colorful cultures, and artistic traditions. So you can breathe, feel and taste all these influences. Many young designers are trying to translate that mixture into art or design, among many areas: advertising, fashion design, editorial design, etc. Sadly, in Lima, technology is still a field with few designers, and that's the reason we are organizing this meetup. We recognize the potential of the design scene, but need people with knowledge and experience designing digital products to join us. By sharing expertise from people who have the opportunity to work for more competitive markets abroad, we hope to help increase the interest in Lima's tech scene.
Choose three shots from Lima Dribbblers you admire, and tell us what you like about each one.
CodePicnic by Guisella Acuña, above left.
I met Guisella some years ago, I admire her dedication to the UI details. I really like this shot for example, it's one of the best landing pages I've ever seen made by someone from Lima. I believe she's probably the best UI designer you can find in the city.
Empty state Illustration by Jordi Tambillo, above center.
Little details like this one, inside apps, are something I love, especially these kind of illustrations. By using basic shapes and lines to show landscapes, he's transporting us to those places. The power of minimalism beautifully designed by Jordi.
URB - Personal site / Nav by Javier Crocco Mendez, above right.
I like how Dribbble can be a place to share experiments with some components. This small example made by Javier is that kind of clean and attractive idea that inspires you to open your Sketch and design something. I'm actually doing that while I'm writing this!
A big thanks to Able for all the support and to the Interfaceros group, who are organizing this event.
Can't make it on Friday, February 3rd? Find Eder on Dribbble, Twitter and at pipedrive.com.
Find more Meetups stories on our blog Courtside. Have a suggestion? Contact stories@dribbble.com.