Who are you?
Hi! I'm Lorena G, a Barcelona-based graphic designer and illustrator specialized in attention to detail. Working both on studios and agencies it's in my backpack and now I'm taking on new challenges on my own since I have recently made the leap to full-time freelance. I love geometrical shapes, bold colors, top-notch vectors and tuna makis.
What are you working on?
I have lots of stuff in the works! A few ongoing projects related to very different stuff, which goes from leather stickers to a comprehensive branding development, including its website. I've also recently crafted an icon set for a new brand of luxury bags and travel accessories, the Christmas campaign of a major hotel group, several illustrations for a city brand from the USA, the design of a national lottery ticket that will come out next year and a supportive collaboration with Adobe and GS&P for a campaign against cyber bulling. Everything pretty assorted and fun!
Choose a favorite shot of yours. Why is it a favorite?
This is my last shot so far and I think that's a good example of my last work, focused on geometrical shapes and simple, but powerful color palettes.
Tell us about your setup. What tools did you use to create the shot (e.g. hardware, software, pens, paper, blowtorch)?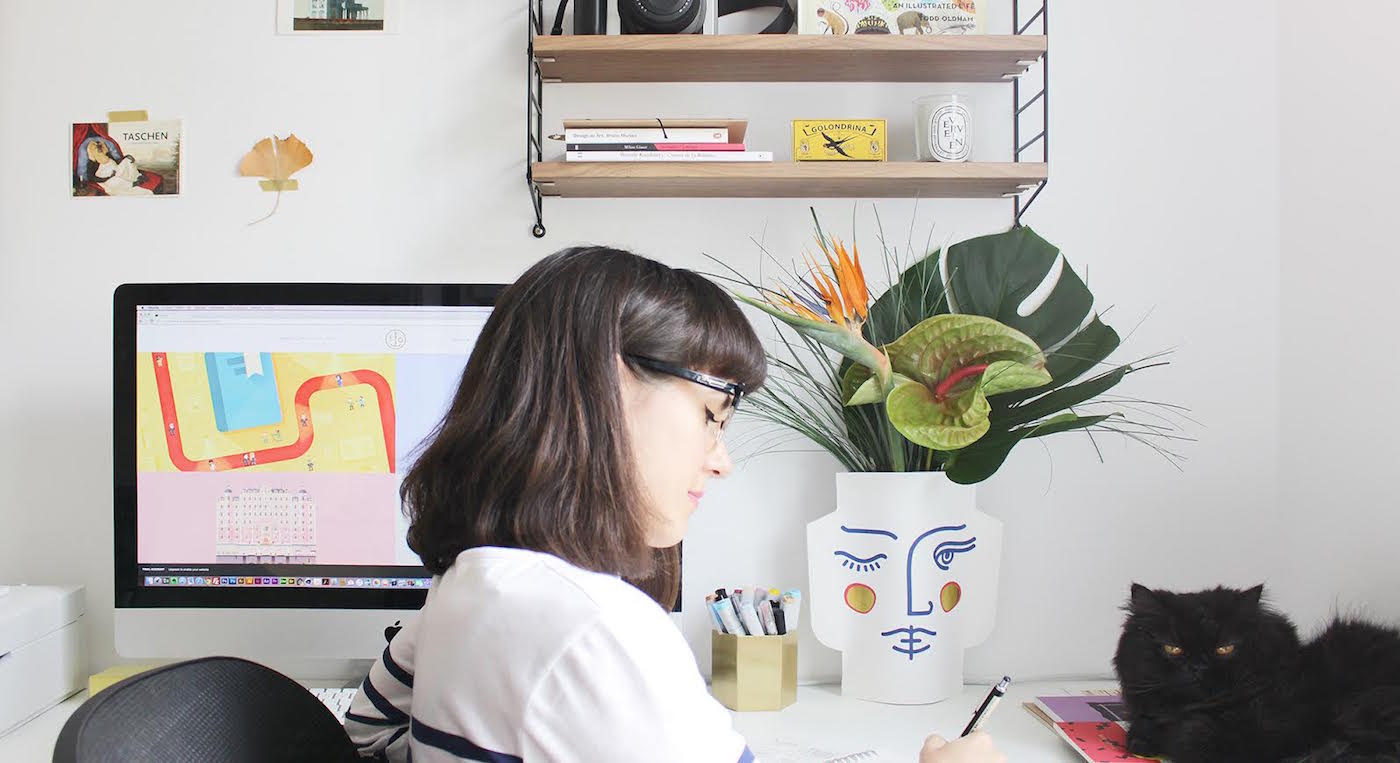 I like to sketch stuff drawing with pens, pencils, etc. but actually I mainly work with Adobe Illustrator. An iMac, my fluffy cat and an Intuos tablet complete the perfect pack for me.
Choose a favorite shot from another Player. Why do you dig it?
I could have picked any of Jay Fletcher's shots, this guy is a master of simple shapes and transmits elegance in every single piece of his work. Damn fine vectors!
Find Lorena on Dribbble, on Twitter, and at www.lorena-g.com.
Find more Interviews stories on our blog Courtside. Have a suggestion? Contact stories@dribbble.com.