Who are you?
My name is Steph, designer of several things, currently residing in SF where I work for Front. Before that, I've been a freelancer for 7 years, designing Icons, UI, websites, logos and stuff like that. And even before that, I spent a year at a tiny design agency, making crazy-ass portfolios for photographers.
What are you working on?
I've spent the last 2 years designing everything at Front. I just finished re-making the whole iOS app, which ends a 3-4 months stretch. And now I'm busy making slight touches in the desktop app.
Choose a favorite shot of yours. Why is it a favorite?
I like this piece because it's been made in one single session, from concept to visuals. I also like it because I rarely take the time to sketch out the random app embryos that germ in my brain. It feels good to put a 'face' on an idea before you bury it.
Tell us about your setup. What tools did you use to create the shot (e.g. hardware, software, pens, paper, blowtorch)?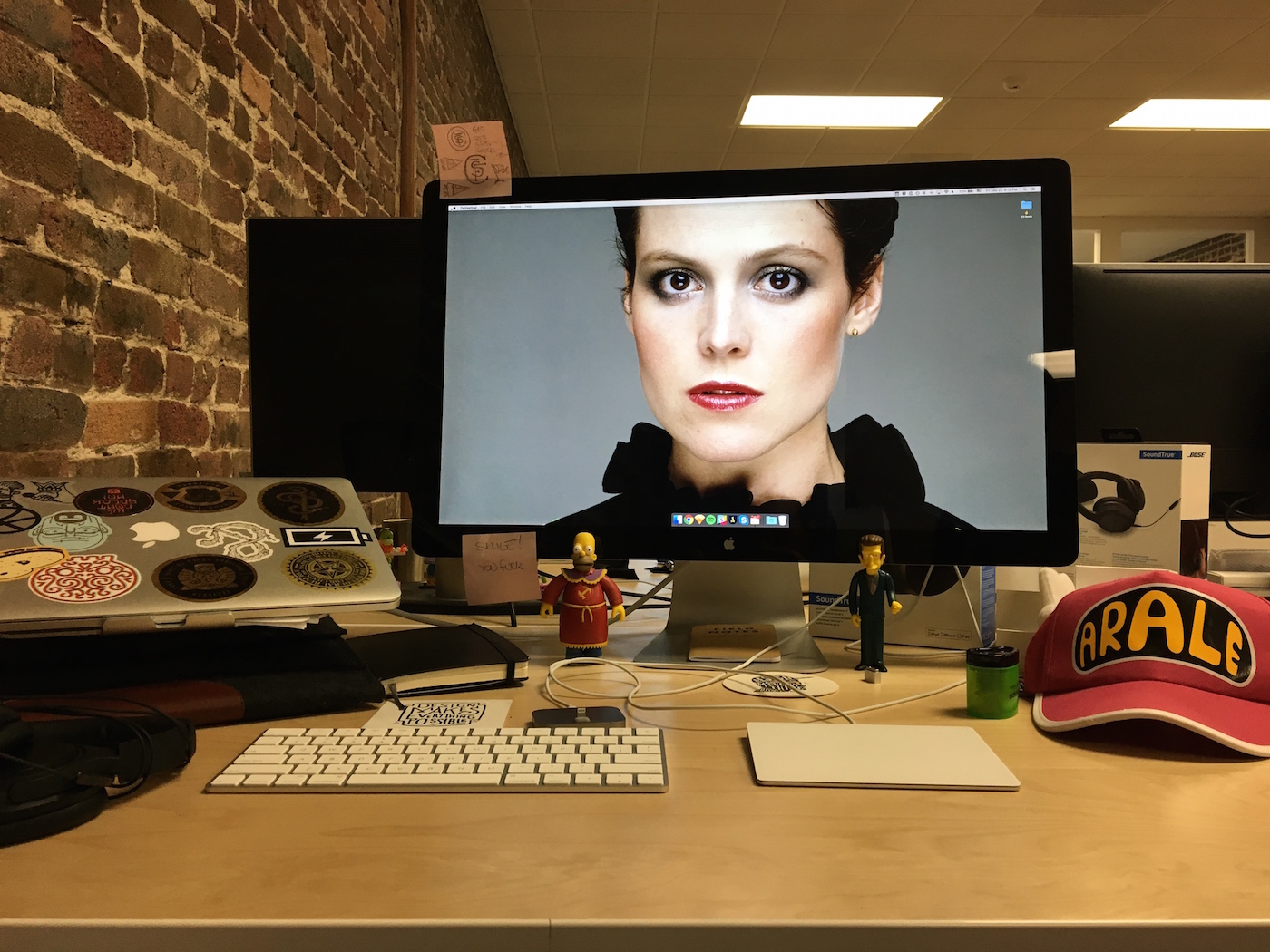 For this particular shot, I used my trusty late 2013 15inch Retina Macbook Pro and nothing else. I mean apart from my hands, obviously. Lately I plug my laptop to a Cinema Display and the extra real estate comes in handy. I have a notebook I generally use to make horrible sketches of logos or monograms. But most of the times when I work on something personal, I just use the laptop and nothing else. I don't have the time to plan or draw anything and my thought process is generally faster when working directly within Sketch. I think I got that by working Freelance for so long.
Choose a favorite shot from another Player. Why do you dig it?
Alana has been consistently killin' it for a little while now. I chose that particular shot because it combines a lot of the graphic elements I love: cryptic signs, religious imagery, vintage texturing, bright colors. Basically using common signs and taking them out of their context to create something different. Bonus points for the Black letter type.
Find Steph on Dribbble, on Twitter, and at areskub.com.
Find more Interviews stories on our blog Courtside. Have a suggestion? Contact stories@dribbble.com.