Timeout: Alexander Mostov
Who are you?
Hello! I'm a freelance illustrator living in Seattle, WA. I use a combination of traditional and digital mediums to create playful, colorful pictures. My work includes editorial pieces, murals, ads, animation and posters.
What are you working on?
I have lots of stuff in the works. I have three ongoing client contracts that keep me busy most of the week. These consist of various illustration assignments that range from ads to social media images to infographics. The remainder of my time is spent doing editorial illustration assignments and chipping away at several picture book scripts.
Choose a favorite shot of yours. Why is it a favorite?
This was an especially fun illustration to work on because it was very much inspired by my own life. I also like how the colors turned out.
Tell us about your setup. What tools did you use to create the shot (e.g. hardware, software, pens, paper, blowtorch)?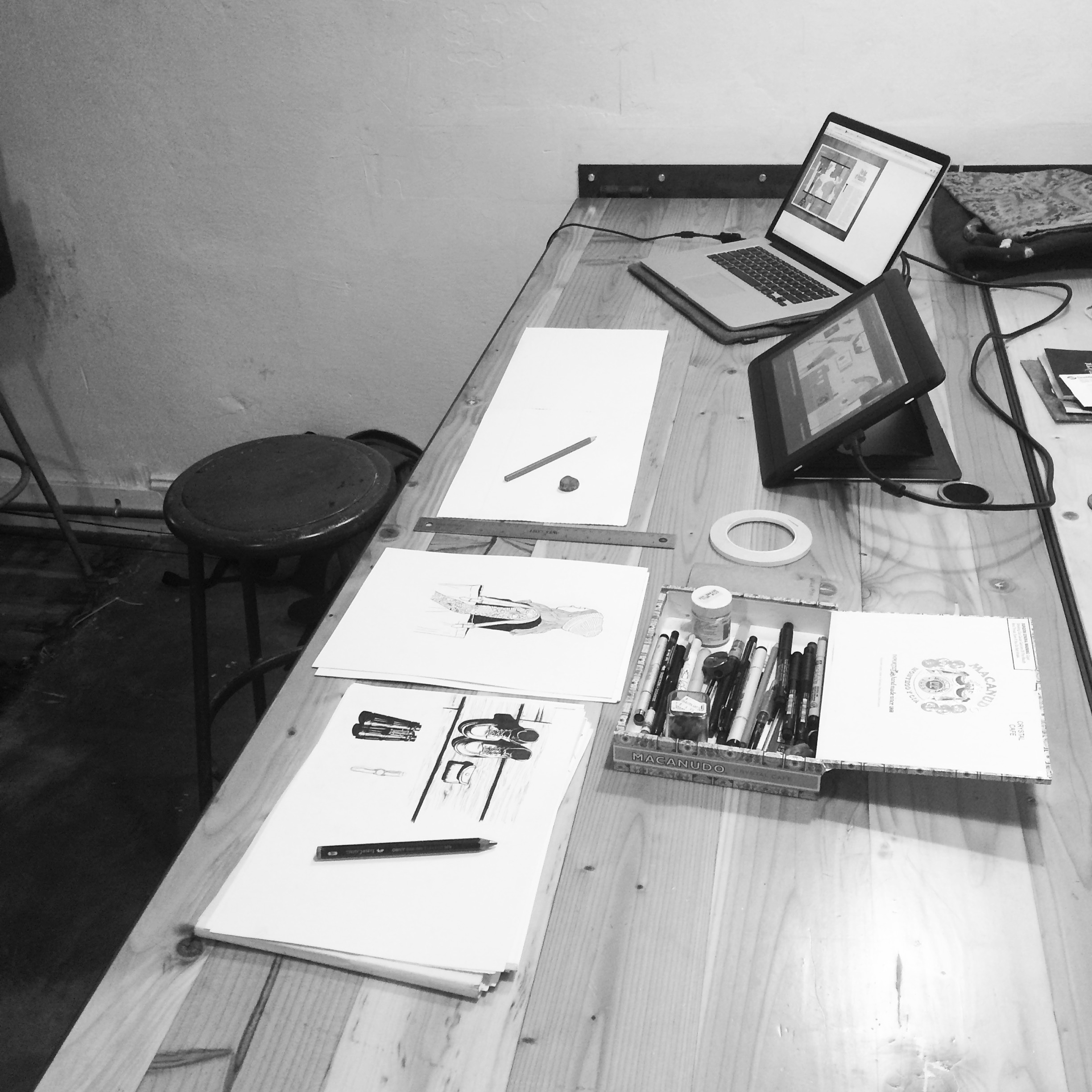 Most of my work is done on a big wooden table in an artist collective I'm a part of in downtown Seattle. I use a variety of traditional mediums including pens, brush pens, graphite, charcoal, and ink brayers. I draw on 300 series Strathmore Bristol board and then move into Photoshop where I use a 13hd Wacom Cintiq.
Choose a favorite shot from another Player. Why do you dig it?
I have long been a fan of Owen Davey's use of color and simple geometry. I am also in love with the game Twodots. So much so that I had to delete it from my phone because I was spending too much time playing!
Find Alexander on Dribbble, on Instagram, and at alexanderillustration.com.
Find more Interviews stories on our blog Courtside. Have a suggestion? Contact stories@dribbble.com.