Join Dribbblers in Barcelona, Spain for a Dribbble Meetup next week on July 21st at Disseny Hub. The Bcn Dribbble community is co-hosting the premiere of Design Disruptors with Barcelona Design Centre and Makers of Barcelona. Design Disruptors is a documentary on the design industry made by InVision. It features some of the world's top designers currently working with startups, VCs and more. More information and RSVP link here.
In advance of the meetup, Barcelona Dribbble Meetup organizer Paula Rúpolo gave us a tour of Barcelona's design scene.
Tell us what you love about Barcelona.
Barcelona is an amazing place that breathes creativity and inspiration. It's easy to find people to collaborate with or interesting job opportunities—between all the designers, design agencies and product teams, and sometimes the art spaces/events and galleries in Barcelona. Even though it's a cosmopolitan city, it also has the typical Spanish friendliness vibe, which differentiates it from other bigger cities like São Paulo, London, or New York.
Tell us where you work, in relation to the rest of Barcelona.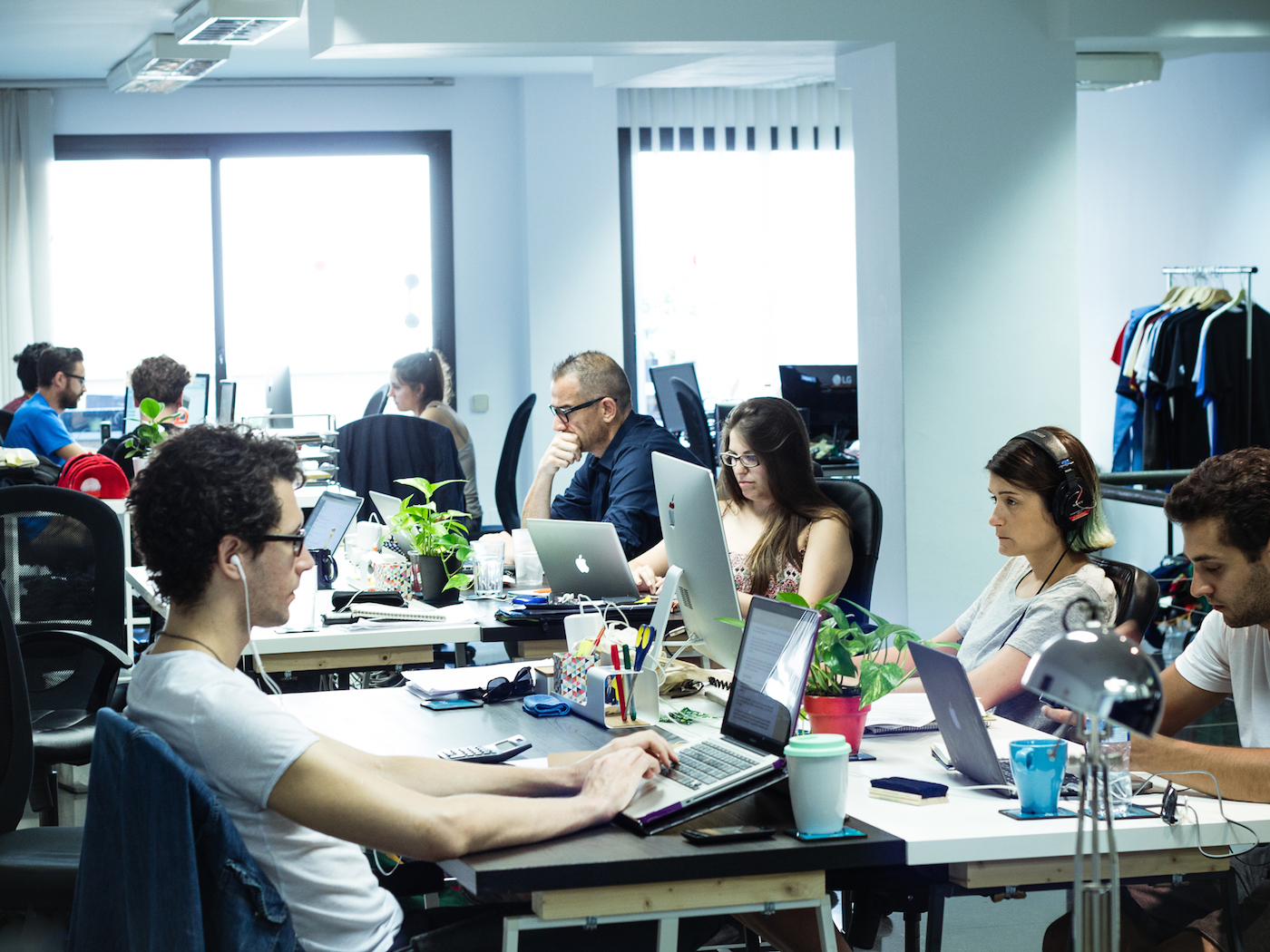 I'm the Head Designer and Co-founder at Printsome. We're a t-shirt printing agency working with large-sized companies, marketing and event agencies, and other businesses, helping them with promotional clothing and other tech apparel printing solutions. We're a 3 year-old startup (with all its sweat, tears and perks!) in a current exponential growth phase. Barcelona's startup scene has grown a lot in the past years and has established itself as one of the main five hubs for entrepreneurship in Europe. There are more projects and cool companies based here, such as Typeform, Wallapop and others.
Tell us about the Barcelona design scene.
One of the reasons why I started the Dribbble Meetups in Barcelona was was to investigate where the designers are, get closer with them, and form a real community. From what I've seen so far, the local design scene comes from a editorial and fashion background—which makes it varied but it still lacks depth in digital design areas, which usually comes from foreign designers. It's been pretty interesting to see all the different talents and profiles, definitely a place worth keeping an eye for recruiting in a near future.
Choose three shots from Barcelona Dribbblers you admire, and tell us what you like about each one.
Mediterráneamente by Bea R Vaquero, above left.
Bea's illustration style is always fun to see. I love how she creates the depth and movement only by playing with the characters body and other elements on the scene.
Surfcity "we are antonyms" by Sergi Delgado, above center.
There's something hypnotic about this shot by Sergi Delgado, a very skilled designer currently based in Barcelona. Interesting to keep an eye on his work!
Apex Magazine June Issue by Fabrizio Morra, above right.
This is probably one of my favourite Barcelona Dribbble accounts to follow—highly recommended. Fabrizio is an awesome illustrator, his experiments with icons, typography and patterns are also beautiful to see. Hopefully he keeps them coming!
Can't make it on Thursday, July 21st? Find Paula on Dribbble and at paularupolo.com.
Meetups
The following Dribbble Meetups are happening soon. For the full list of upcoming meetups, visit our Meetups page.
Find more Meetups stories on our blog Courtside. Have a suggestion? Contact stories@dribbble.com.