Who are you?
I'm a visual designer from the Gulf Coast of Texas that made my way through Houston and over to our beautiful capital city, Austin. Currently I work with the awesome team over at Spiceworks focusing on the website and dipping my toes into a few product projects.
What are you working on?
Right now we're doing an overhaul of the website and it's been a fun adventure pushing the brand in new directions to really capture our company's personality. I've also been fortunate enough to work with some of our product teams on some new stuff that's coming down the pipeline.
Choose a favorite shot of yours. Why is it a favorite?
This is probably my favorite thing I've shared with the community. It's part of a bigger side project that I've been casually working on over the past few months. My friends and I like to get together occasionally at a bar or coffee shop and just draw, so I thought it'd be fun to expand on the concept and create some visuals around it. Plus, I got free stickers from Sticker Mule for this one!
Tell us about your setup. What tools did you use to create the shot (e.g. hardware, software, pens, paper, blowtorch)?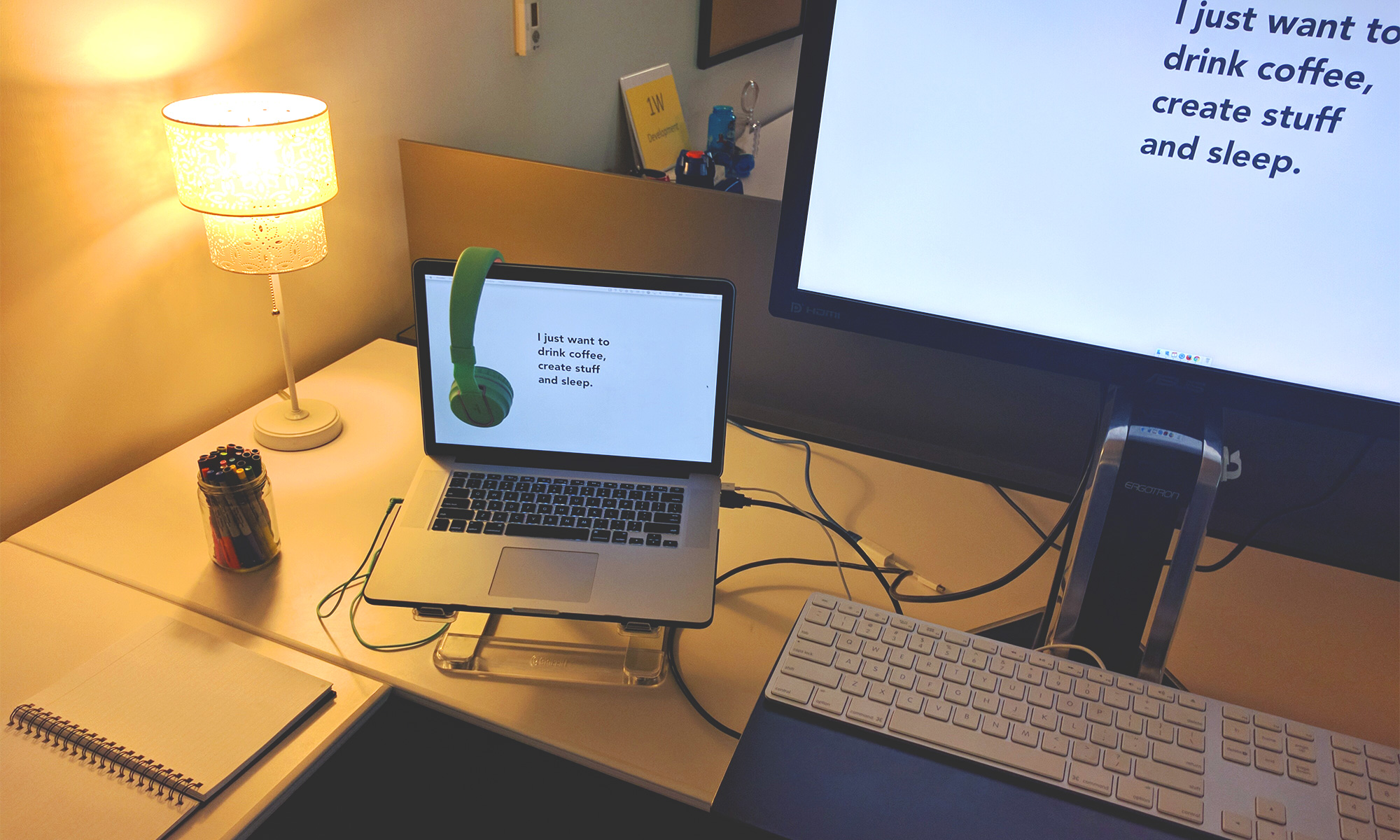 The Spiceworks office is out in the hills of Austin so our views are pretty nice and green. I also get to sit right next to my developer and product manager which makes our projects flow so much more smoothly and makes collaboration easy. I use a standard issue MacBook Pro with an adjustable standing/sitting desk (I can never be in one position for too long, gotta keep moving!).
Mostly I work in Photoshop and Illustrator but I've also recently picked up Sketch when working with our product teams. I also have a whiteboard sticker from DrawAttention on my laptop to do quick sketches during meetings to illustrate my ideas to other team members.
Choose a favorite shot from another Player. Why do you dig it?
I love Julian Hector's work and had the pleasure of working with him briefly at Spiceworks. His work is so fun and fresh and doesn't take itself too seriously.
Find Jamie on Dribbble and Behance.
Find more Interviews stories on our blog Courtside. Have a suggestion? Contact stories@dribbble.com.