Jessica Paoli
Who are you?
Hi! I'm Jessica Paoli (aka skullface), an interdisciplinary designer and visual artist working from home in Cleveland, Ohio. I grew up nerding out on the computer for fun: designing, drawing, and messing with HTML… exactly what I spend my days doing now. If personality types are your thing, I'm an INFJ, sun and moon Cancerian, Slytherin, Type 4.
What are you working on?
I'm a Designer at Vox Media where I create design systems that support our corporate image and our brands, lately through experiential design and collateral for events. I'm crafting False Luck through my Patreon — a playground to bring my personal practice to life with fun objects to wear and enjoy. If I stop moving, I die.
Choose a favorite shot of yours. Why is it a favorite?
Obnoxious colours, custom lettering, bold monoline illustration, motion design, girl power sentiment, and a skateboard. My favourite work comes from having fun with stuff I love!
Tell us about your setup. What tools did you use to create the shot (e.g. hardware, software, pens, paper, blowtorch)?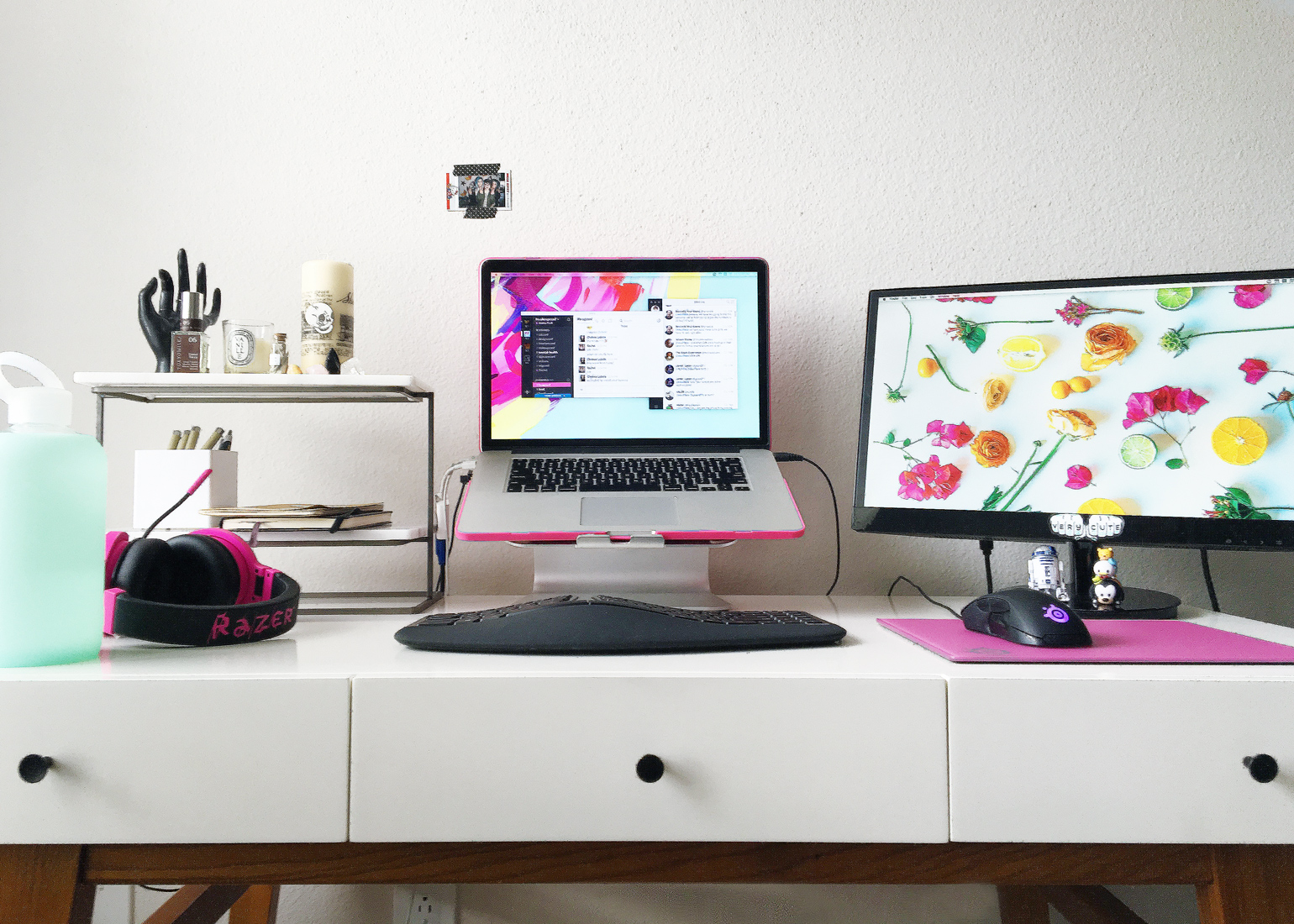 Everything starts with an analog sketch. I'll Airdrop the clearest iPhone photo of the sketch to my computer and adjust the contrast in Photoshop. From there I either stay in PS and ink with my no-frills Huion drawing tablet, or pen tool my life away in Illustrator, depending on the style of the piece. If I'm having trouble visualizing the shading in a piece, I sometimes I open C4D to model + light a super basic 3D object and see how shadows and highlights would naturally fall. If animation is involved, I move the assets to After Effects. I try to keep my posture in check, drink a ton of water, and enjoy the sunlight from afar while I'm working, too.
Choose a favorite shot from another Player. Why do you dig it?
This illustrative app UI by fellow Clevelander Katie Daugherty is too good. Cats and burgers, cats and burgers, cats and burgers, I even have Buckets for them: BURGERZ and CATZ.
Find Jessica on Dribbble, on Twitter, and at jessicapaoli.com.
Find more Timeout stories on our blog Courtside. Have a suggestion? Contact stories@dribbble.com.