Who are you?
My name is Joshua Brand and I'm a graphic designer specializing in good times. I'm based in Minneapolis, MN building brands and working with companies I believe in.
What are you working on?
I'm currently working on a branding project for a local photographer. It's always great working with other creatives where there is mutual respect and trust. It opens the door to explore creatively without concern.
Choose a favorite shot of yours. Why is it a favorite?
My favorite shot is a concept for Elevation Video in Colorado. Even though we ended up going in a different direction I still enjoy the way this came together. It ties the idea of Colorado and framing a shot in a nice compact mark.
Tell us about your setup. What tools did you use to create the shot (e.g. hardware, software, pens, paper, blowtorch)?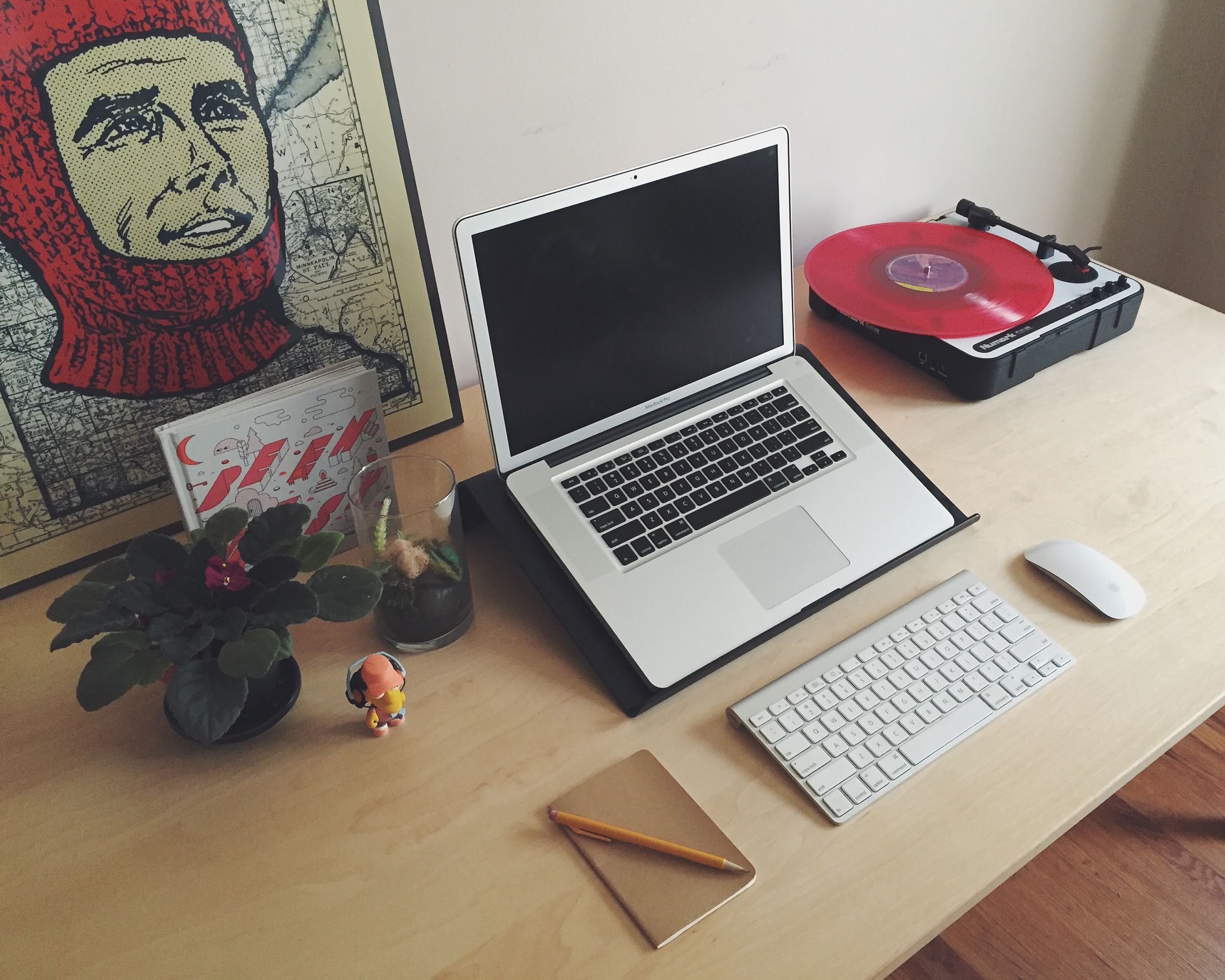 Hardware: My setup is a 15 inch MacBook Pro for easy transport. I love to work in different places to stay inspired and change up the routine.
Software: I use Adobe Illustrator, Photoshop, and Indesign. Most recently I've been learning Sketch and Final Cut Pro.
Apps: Some day-to-day apps I can't live without are Slack, Simplenote, Dropbox, and Apple Music.
Choose a favorite shot from another Player. Why do you dig it?
One of my favorite shots comes from my buddy Cory Loven. Placing these innocent bunnies on a condom wrapper changes the context completely.
Find Joshua on Dribbble on Twitter, and at joshuabrand.com.
Find more Interviews stories on our blog Courtside. Have a suggestion? Contact stories@dribbble.com.