Who are you?
My name is Matt Yow. I was born in Raleigh, NC and moved to Savannah, GA to attend and eventually graduate from the Savannah College of Art and Design. I run a strategy and specialty identity design studio called Twin Forrest.
What are you working on?
Currently designing identities for an auto insurance tool, a daycare management system, and an accommodations pricing tool. They are very fun to work on! Previously worked with a delicatessen in Seattle, WA and a pizza shop in Bismarck, ND. Newer projects are more and more comprehensive, from strategy and naming, to visual identity, and complete collateral extensions.
Choose a favorite shot of yours. Why is it a favorite?
This recent shot of the Twin Forrest logo as a neon sign. It's nice to see a simple mark turned into a bit of signage that just looks cool. Just for fun to hang around the office.
Tell us about your setup. What tools did you use to create the shot (e.g. hardware, software, pens, paper, blowtorch)?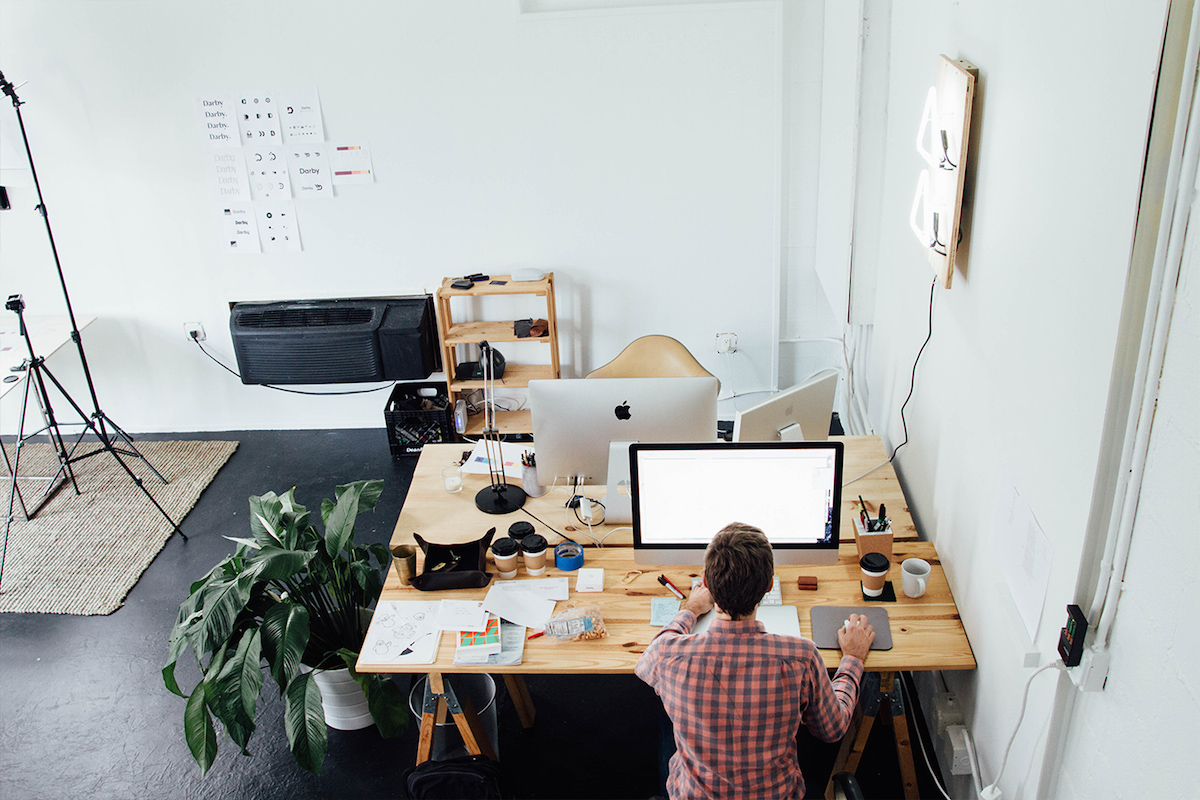 Our office is in a historic art district in Savannah call Starland. It's an up-and-coming and a creative niche; very bright and walking distance to eateries and coffee.
My technical setup is a basic 27" iMac. I move around the office—and to coffee shops—with a 15" MacBook Pro. As for applications and programs Illustrator is most of my workflow. Recently, InDesign has crept in with more with editorial work. Of course, pencils, pens, brushes, X-actos, granola bars, and coffee make up a healthy portion of workflow as well. I'm in Glyphs for typeface design and font editing for technical branding projects as well.
Choose a favorite shot from another Player. Why do you dig it?
Feels impossible to pick one shot from nearly 500 million pixels and counting. But this shot takes it. I don't know why I'm such a sucker for this shot by Brandon Murray. It's just cool—a bit of refinement with a monocle and top hat but also nonchalant… it's a turtle enjoying a cigar.
Find Matt on Dribbble, on Twitter, and at www.twinforrest.com.
Find more Interviews stories on our blog Courtside. Have a suggestion? Contact stories@dribbble.com.