Timeout: Vincenzo Lodigiani
Who are you?
I'm an Italian graphic artist and animation director currently living in NY City. In the past ten years I have worked across different mediums creating animated short films, music video, advertising, installations and documentaries. In this particular moment I'm busy working with the very good team of talented people at Dress Code NY.
I find inspiration in everyday life, the city I live in, good music, good films, Richard Williams, and the almighty Internet.
What are you working on?
Many things all together. I'm always busy on at least one big project, and have a few other personal things on the go that I can pick up and put on hold according to my time and inspiration. At this particular moment I'm building cel animation for a big animation/live action/stop motion commercial we're producing here at Dress Code. I'm also working on a short animated film, and an app.
Choose a favorite shot of yours. Why is it a favorite?
I would choose Split. It's an infinite loop, but it almost feels like something unexpected could happen any second. There's a certain powerful tension coming out from that action of continuous arising from one half and getting swallowed back into the other one.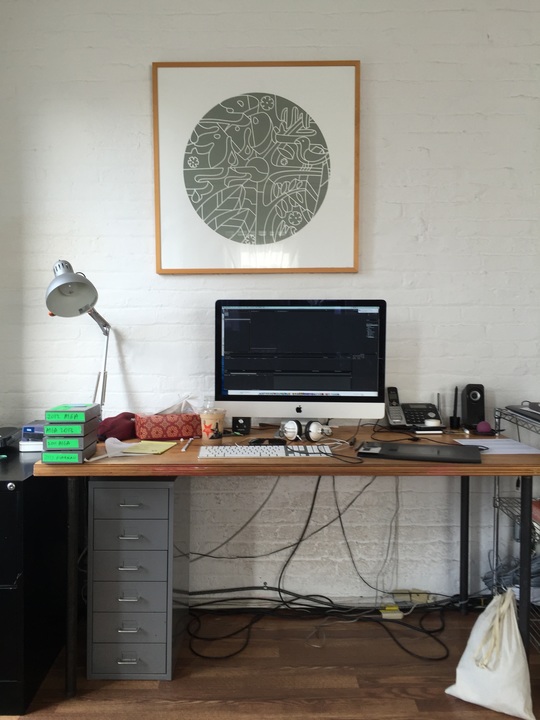 Tell us about your setup. What tools do you use in your job (e.g. hardware, software, pens, paper, blowtorch)?
I usually start with my mind, envisioning something and thinking of animating it. How would I like it to move, the rhythm and the timing. Once I'm done with that (usually takes a little while) I'm set to start and can go practical. I almost always skip the pencil/paper step and go straight to the Wacom/After Effects/Flash process.
Choose a favorite shot from another Player. Why do you dig it?
Very hard to pick one thing among so much beauty.
Growing tree by Henrique Barone has a great combination of color, elegance, minimalism and abstraction. It's one of those things you can keep watching for minutes and never stop getting satisfaction out of it.
Find Cento at Dribbble, on Twitter, and at www.centolodigiani.com.
Find more Timeout stories on our blog Courtside. Have a suggestion? Contact stories@dribbble.com.