What is a Brand Strategist, why is the role important, and what does the job actually look like day-to-day? By definition, Brand Strategy refers to the process of defining a brand's goals, values, and audience to create a cohesive brand identity and visual language.
To help break it down even further, we asked five freelance Brand Strategists to shed some light on their roles and responsibilities. Whether you're interested in starting a freelance brand strategy career or looking to hire a brand strategist, let these experts guide the way.
1. Brittany Barnhart
"At Just Curious, my goal for any client is to remove the mundane and provide clarity. In every brand strategy session that I do, I aim to get to know my client's business inside and out, and ask the hard questions that they probably don't want to think about. These are questions that anyone who's running a business should know, and working with clients to help them realize this could help their growth. Through these brand discovery questions, we build a foundation for their brand strategy and from there we dive into the actual build-out of their brand identity.
"In every brand strategy session, I aim to get to know my client's business inside and out, and ask the hard questions that they probably don't want to think about."
With all clients, I schedule a meeting for our strategy session, a follow-up to reiterate and get approval on a mood board, and one to discuss initial design concepts. Most of the magic happens during these meetings because I get to share my creative knowledge with them and showcase what their business could be. I know all of the women I work with are very busy, so I keep it as tight and concise as I can. These meetings help us get on the same page and ask any questions that may arise. I want them to understand how I took the knowledge from our strategy session and used that to build their brand.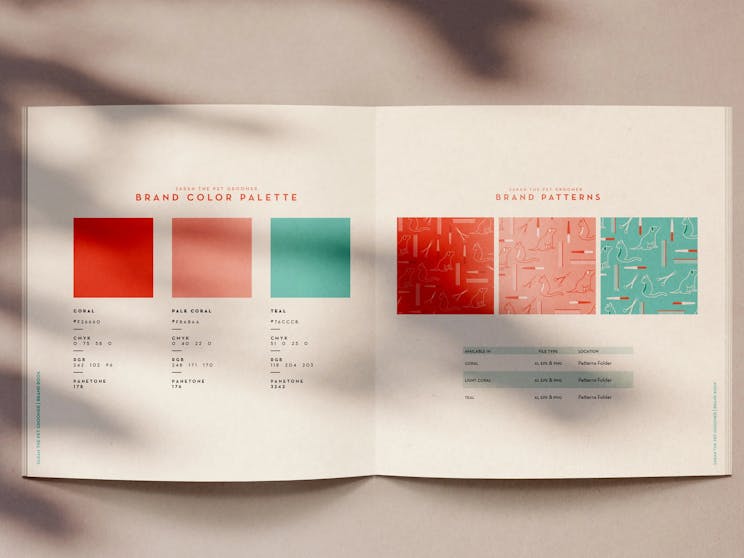 Art by Brittany Barnhart
2. Erik Weikert
"Due to the fluid nature of our processes at Pilot, my role can transition greatly depending on the particular partnership or challenge ahead. Often it begins with helping organizations to clarify and clearly articulate the foundational elements of their brand, such as purpose, differentiator(s), values, etc. From here, I usually work to use audience/market research and the brand foundation to identify a distinctive and ownable positioning for the brand in the market. Once we have a general consensus on that strategy, I work alongside our diverse team to develop solutions that clearly communicate the brand's story.
On an average day, my tasks include research, discussions with clients, copywriting, leading a super-talented group of designers, and getting my hands dirty in a design solution when needed. Other days include facilitating client workshops, working with our illustration, 3D & photo/video teams, and educating new and potential partners on brand development practices and their benefits."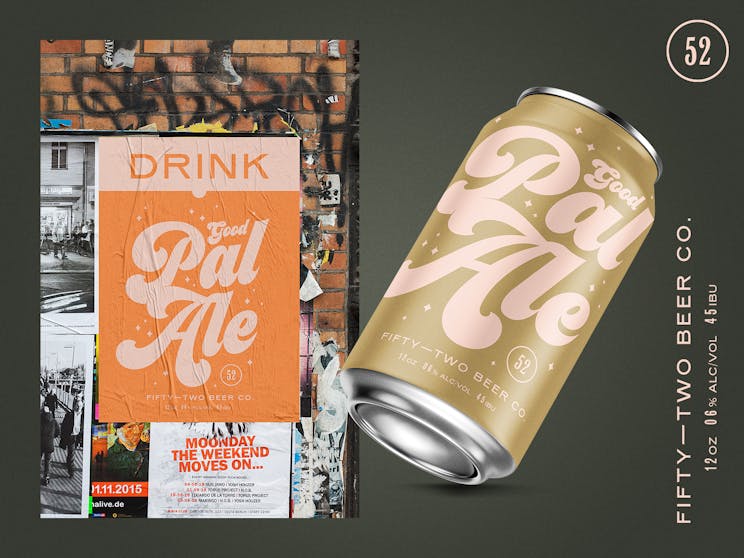 Art by Erik Weikert
3. John Maitland
"Brand strategy is essential and integral to all of our design work. At its most basic level, brand strategy means asking, "Why?" before "How?" We at Campfire & Co. believe brand strategy is the roadmap of a company's vision—it considers an organization's goals, its true differentiators, target audiences, and brand personality.
"At its most basic level, brand strategy means asking, 'Why?' before 'How?'"
As a designer and project manager, I work with our Lead Strategist to guide our clients through a process that helps us identify these key aspects of a brand's strategy. We then use these discoveries as the foundation of our design work, allowing our visual decisions to be guided by an organization's goals and personality. This process ensures our design work is rooted in the most important aspects of a brand and in turn, we are better able to represent the brand and connect with its audience."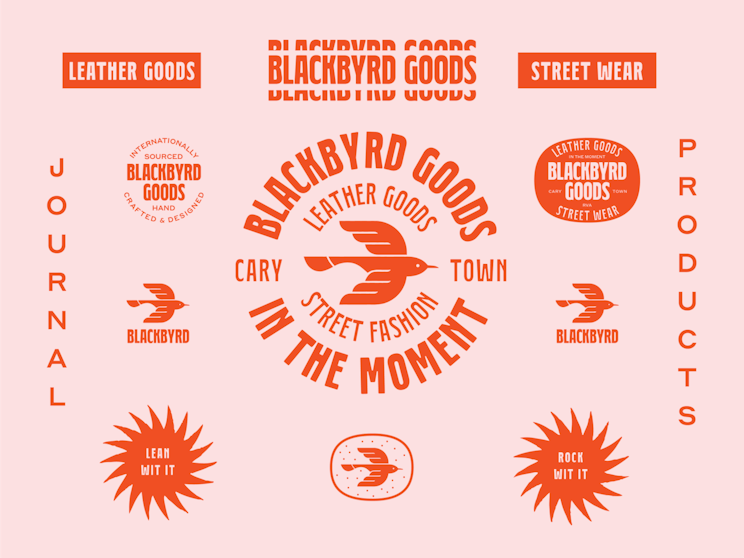 Art by John Maitland
4. Emily Johnston
"Working as a Brand Strategist involves carefully planning messaging and imagery to meet one or more goals. This is essentially what my role entails; though on a deeper level I focus on guiding clients on a journey to develop and share their brand's story in a clear and authentic way. Sort of like distilling a fancy spirit, you refine everything gathered from the process to form a cohesive brand that delivers on value. From big-picture thinking to tiny details, I aim to connect meaningful storytelling with compelling visuals to create unforgettable experiences.
Each project is unique but my workflow often begins by talking about all things branding to unearth key goals, while gaining a strong understanding of where things are at and an ideal direction. From there, I dive further into research, collecting inspiring material and filling my sketchbook with new ideas. Bringing these ideas to life in the digital world, experimenting, and discovering the possibilities always adds to the excitement!"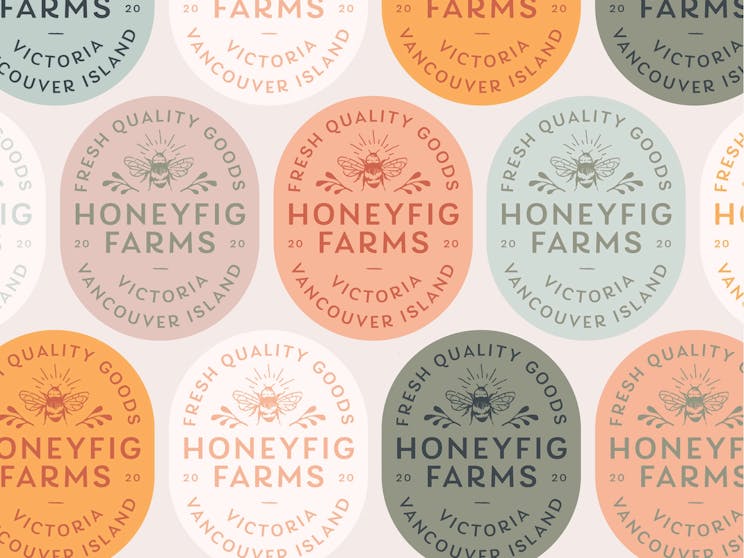 Art by Emily Johnston
5. Blake Chamberlain
"When it comes to helping entrepreneurs and small business owners with their brand strategy, my approach is foundation first. I love sitting across the table from a client, digging into their vision, and helping to bring it to life. For me, that looks like honing into four main areas:
Who You Are
What Problem You Solve
Finding Your Niche
Using Your Voice
I love diving deep and helping businesses sort out these main pieces and then leverage them in their marketing and strategy.
When I'm not digging into helping entrepreneurs build the foundation and strategy for their brands, I'm working on design and collateral for a handful of clients—helping to bring their brand to life through design, photography, and content marketing."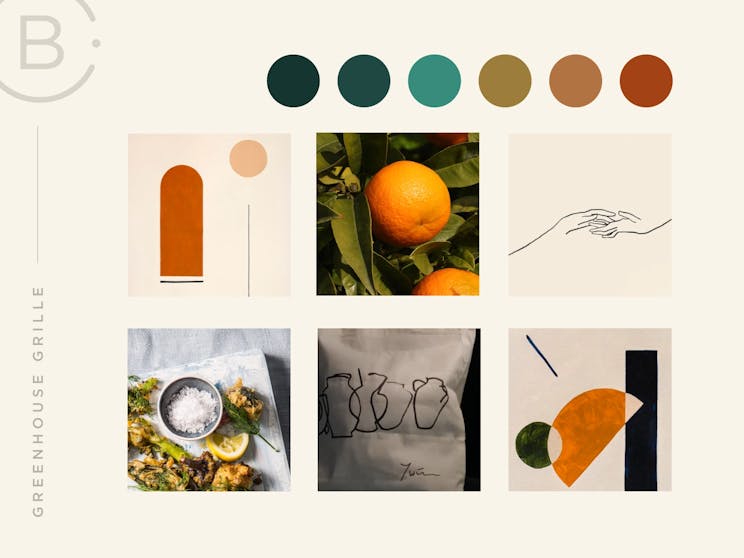 Art by Blake Chamberlain
What is the job of a Brand Strategist?
Now that we've heard from these Brand Strategy professionals, let's sum up their biggest takeaways to better understand the role of a brand strategist. A Brand Strategist is responsible for:
Getting to know a brand from the inside-out. This includes dissecting the audience, understanding company goals, researching competitors, and defining values.
Creating a foundation and approach based on this research to position the brand in its market.
Carefully planning visuals, language, tone, and voice to deliver a cohesive identity across all platforms.
While the role of a Brand Strategist may be limited to research and planning, we've seen here that it's typical for Brand Strategists to get involved in the actual execution of a brand (i.e. designing the collateral and managing the copywriting). Whatever the process may look like, Brand Strategy is key in meeting long-term company goals.
Build your brand & unlock new 
opportunities with Dribbble Pro
Learn more now
The #1 creative community online

Exclusive access to 1000s of leads

Create an instant portfolio in minutes

Promote your goods seamlessly