3 Shots + 2 Attachments
airbnb.com
More
September 15, 2017
Airbnb Magazine is a creative and promotional offset of Airbnb. The magazine shares cool travel experiences and inspiration to fellow wanderlusters. They recently reached out to create a set of highlight icons for a handful of the latest...
July 24, 2014
Airbnb wanted a fun way to illustrate the wide range of property rentals they now offer, such as castles, boats, igloos, & lighthouses. I worked with their team to create a series of custom icons representing the different property...
1 Attachment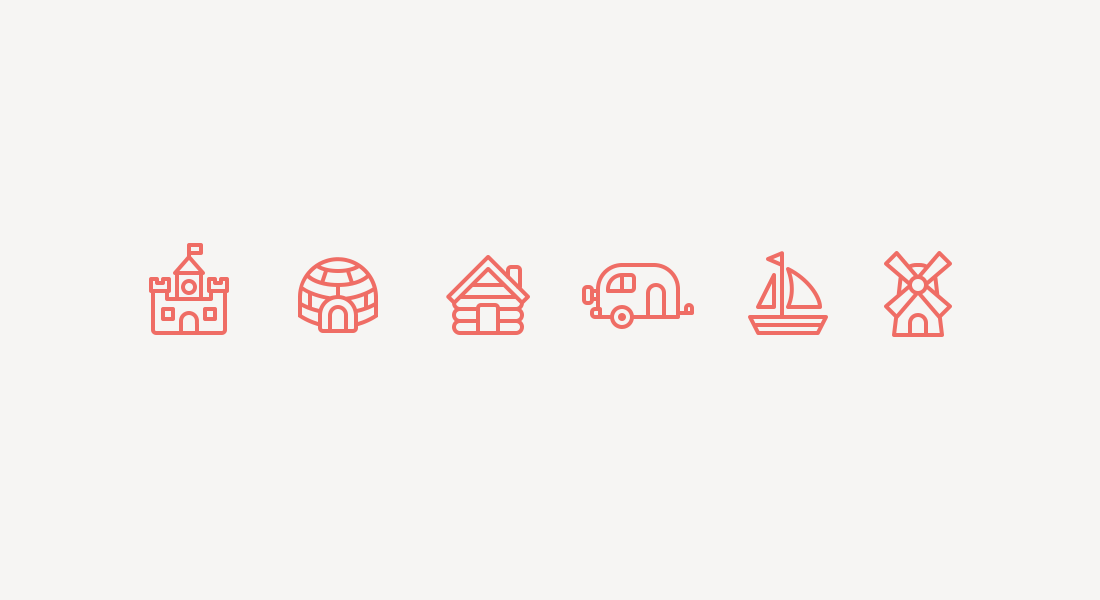 July 16, 2014
As many of you may know by now, Airbnb has recently released a complete redesign. A few months ago, they reached out to me to create a consistent icon suite for their mobile and web applications that would complimen...
1 Attachment