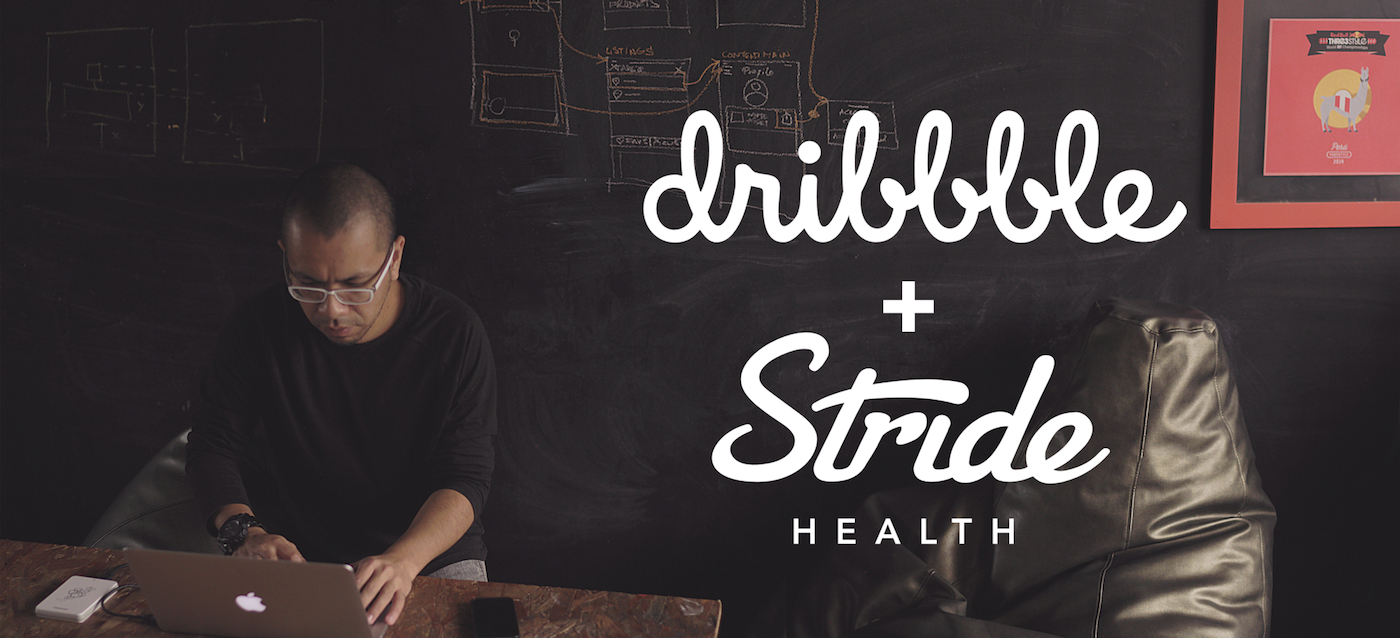 The way that people work is changing. Over 35% of the US workforce are working freelance today — that's over 55 million Americans. And that figure is forecasted to increase considerably over the next few years. Back in June we launched a community survey and we learned a ton — including that over 70% of our survey participants have freelanced within the past six months.
Over 70% of Dribbblers have worked freelance in the past six months.
As a freelancer or independent designer, it can be tough to wrangle everything you need to run your business — including health care. We're thrilled to be able to make that part a little bit easier by offering Dribbblers health insurance plans with Stride Health. On average, Stride users save $289/month on health insurance.
Stride is particularly great for finding discounts and other monthly subsidies that most people might miss, often making health insurance less expensive than a phone bill. They are also quick to help you find the right plan with a doctor you know and trust, often in just 10 minutes. Plus, by providing different ways to model your health expenses and possible emergency scenarios, they can save you even more money.
With Stride Dribbblers can receive:
More plans, lowest prices. Choose from the same health insurance plans on the government sites, plus more. Never pay less anywhere else.
Easy personalized recommendations. Receive personalized recommendations based on your medications, doctors, and medical conditions
On-call experts. Get access to award-winning concierge support from Stride's team, including licensed healthcare brokers that can help you pick your plan or answer healthcare questions
Save hundreds of dollars. Maximize your tax credits by using Stride's tools, built just for freelancers like you.
Stride is ready to help independent workers and small business owners get the insurance you need. The deadline to enroll is December 15. Get more information and sign up for a plan at dribbble.stridehealth.com.
Collaborating with Stride Health is just one of many efforts over the next year to make life a little easier for Dribbble freelancers and independent designers.
Frequently Asked Questions
WHO IS ELIGIBLE?
All US-based Dribbble members are eligible to use Stride.
MAY I ENROLL IF I ALREADY HAVE HEALTH INSURANCE?
Yes, you may switch plans starting November 1, during what is known as the Open Enrollment Period. With prices changing and new plans included for 2018, you may find a better and cheaper plan by shopping around.
DOES DRIBBBLE PAY FOR MY HEALTH INSURANCE?
Dribbble works with Stride to help you find quality health insurance, but you are responsible for the monthly cost. Stride offers the same plans at the same prices as Healthcare.gov and state healthcare exchanges, and Stride's tools and award-winning Concierge team do all the hard work to uncover monthly subsidies to save you money. People who qualify for subsidies can save hundreds of dollars per month.
ARE THERE SUBSIDIES TO HELP PAY FOR MY HEALTH INSURANCE PAYMENTS?
Yes. Stride's tools and award-winning Concierge team do all the hard work to uncover monthly savings for you and your family. With Stride, you can find out in minutes whether you qualify for an Affordable Care Act subsidy. For the 2017 plan year, Stride members saved approximately $6.5 million each month from government subsidies that were calculated and coordinated through Stride's service.
IS STRIDE FREE?
Yes, using Stride is completely free. You only pay for your monthly health insurance payments directly to the health insurance provider that you choose.
IS STRIDE AN INSURANCE COMPANY?
Stride is not an insurance company. Stride searches plans from every major health insurance company to find the best plan for you. Stride offers the same plans as the government healthcare exchanges at the same prices, plus additional plans not available on the government websites.
IS MY FAMILY ELIGIBLE FOR HEALTH INSURANCE BENEFITS, TOO?
Yes, you can sign up other family members in your household on your plan.
IF I STOP WORKING FOR AN EXTENDED PERIOD OF TIME, WILL I LOSE ACCESS TO MY PLAN?
No. Once you enroll through Stride, as long as you continue to make your monthly payments to your health insurance provider, you'll keep your healthcare plan and all its benefits.
HOW DO I GET STARTED? Visit dribbble.stridehealth.com to create your profile and get a free, customized health insurance recommendation in just 10 minutes.
Find more Updates stories on our blog Courtside. Have a suggestion? Contact stories@dribbble.com.