Who are you?
I'm Sofie, a designer and illustrator from the very south of Sweden, currently living in Norway. I'm a Hyper Island alumni currently working at McCANN Oslo. I have a big fascination with building strong brands, using bright colors, and making free-shaped letters of all kinds. Some might say that I'm the queen of old school video games and that I'm slightly addicted to sneakers – which is all true.
What are you working on?
I am currently wrapping up a rebranding project for a client where I've been in charge of developing a new illustration style. Besides that, I'm also working on a couple of side projects with a friend who's an animator. Very excited about that, it's so much fun to collaborate with others and especially talented animators who bring my illustrations to life.
Choose a favorite shot of yours. Why is it a favorite?
This is one of the first bigger pieces I've made since I started experimenting with textures and brushes. I also love both cats and naps and this illustration has both.
Tell us about your setup. What tools did you use to create the shot (e.g. hardware, software, pens, paper, blowtorch)?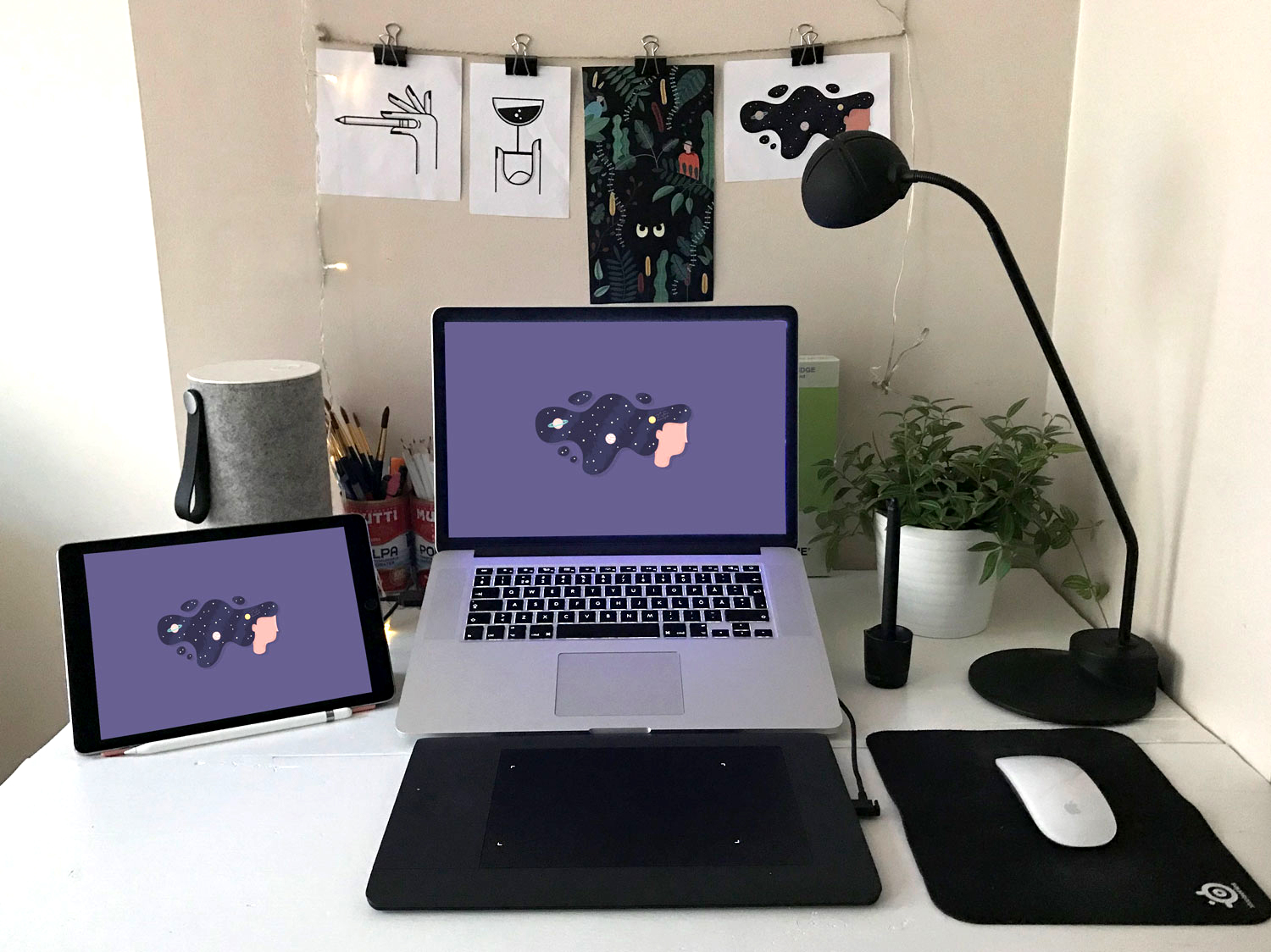 My home setup consists of a 15" MacBook Pro, a Philips Gioco 27" monitor, Apples external keyboard, Magic Mouse and a Wacom Intuos Pro Medium. Also, I recently bought an iPad Pro together with the Apple pencil to see if I can incorporate digital sketching into my illustration workflow. However, I will always continue with analog sketching as well. Nothing beats that. My setup at my full-time job consists of a 15" MacBook Pro, Apple Thunderbolt display and a Wacom Intuos Pro Large. Something I definitely have laying around in both offices is pen, paper, and post-it notes.
Choose a favorite shot from another Player. Why do you dig it?
I like the work of Justyna Stasik a lot. I love her characters and how she works with lines, textures and colors. It's beautiful.
Find Sofie on Dribbble, Instagram, and at sofienilsson.se.
Find more Interviews stories on our blog Courtside. Have a suggestion? Contact stories@dribbble.com.