Submitting in June 2012
3 Shots + 3 Attachments
TBA
More
February 08, 2012
Ok, So I really tried to deviate away from Path here. But I didn't did I?
1 Attachment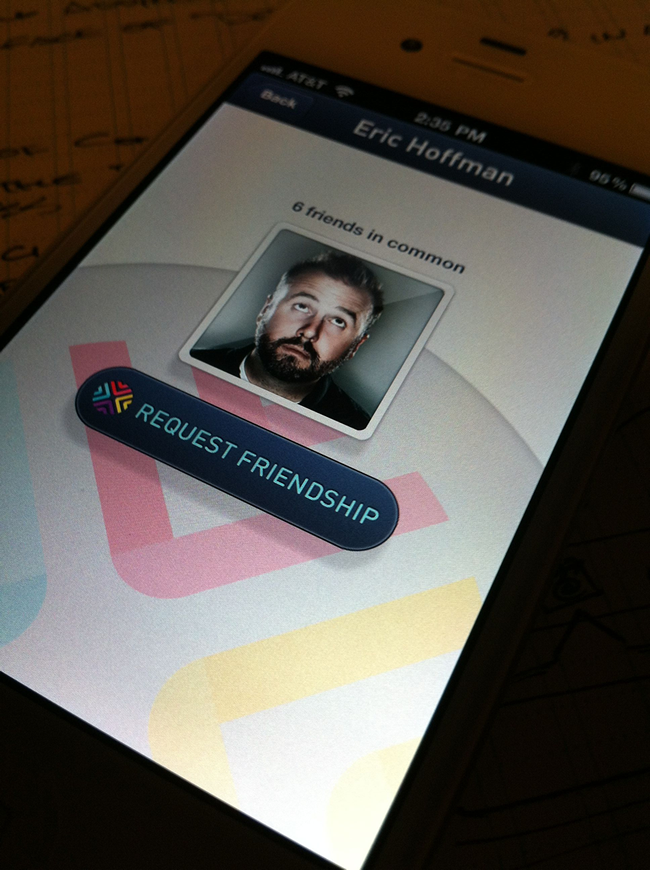 January 29, 2012
Ok, so here is slider I did for moods/status. Tried to break out of the norm here and also not totally conflict with the organic elements here. Feed would be awesome on this one folks. Full shot has real pixels not just a another photo...
1 Attachment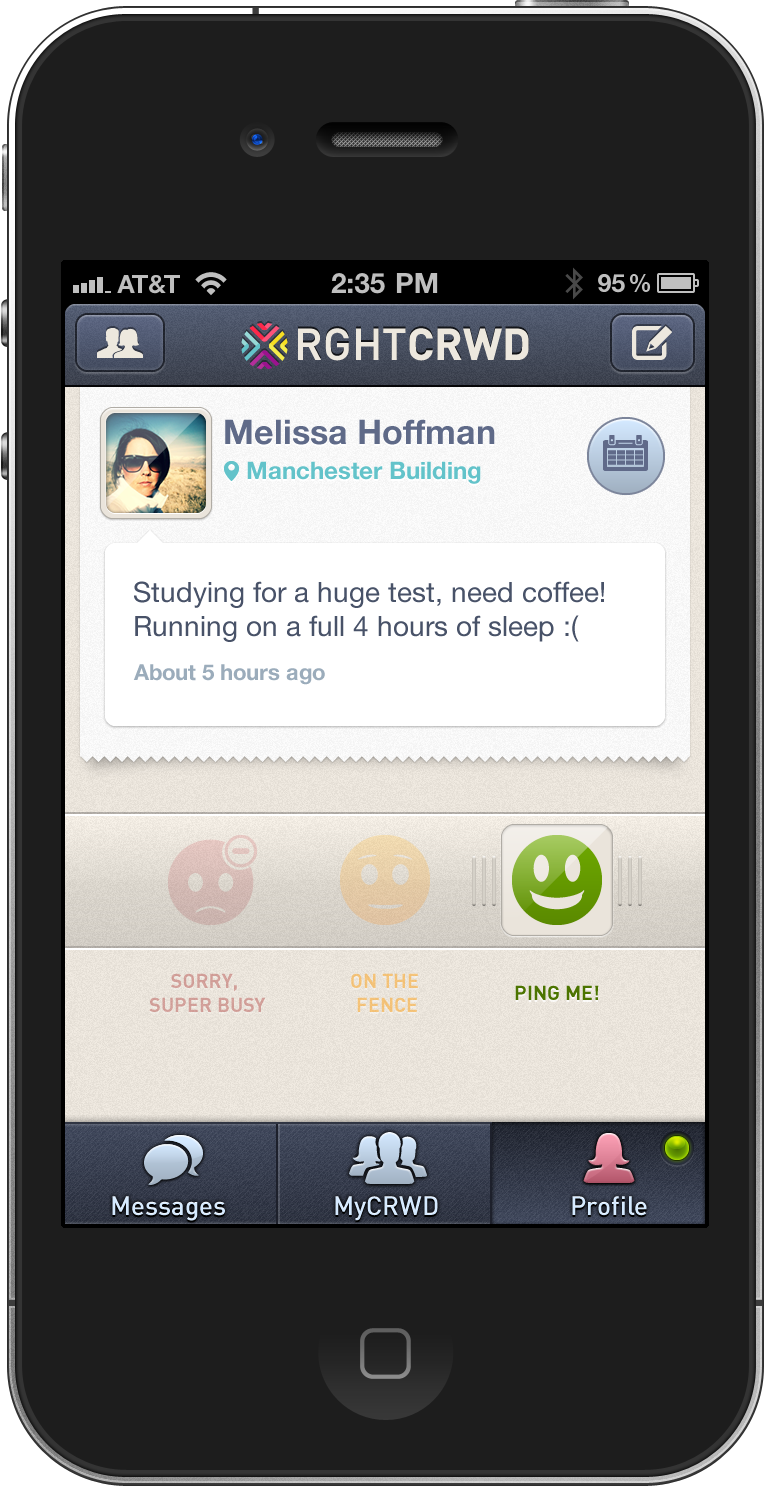 January 16, 2012
Something in the mix. Some of you might recognize the branding. :) the Photo.png will reveal more, but not much.
1 Attachment