An iPhone app for sharing goals. Coming soon!
3 Shots + 3 Attachments
More
April 29, 2013
This is the landing page for the goal share app. Thank you, @Jeffrey Kam for the flat browser psd. Full view of the loooong design: here
1 Attachment
April 22, 2013
This is the updated goal list view. I updated the bottom nav bar to be a flat design, and I moved the activity notification to the bottom instead of having it at the top. You can see the full view here: link
1 Attachment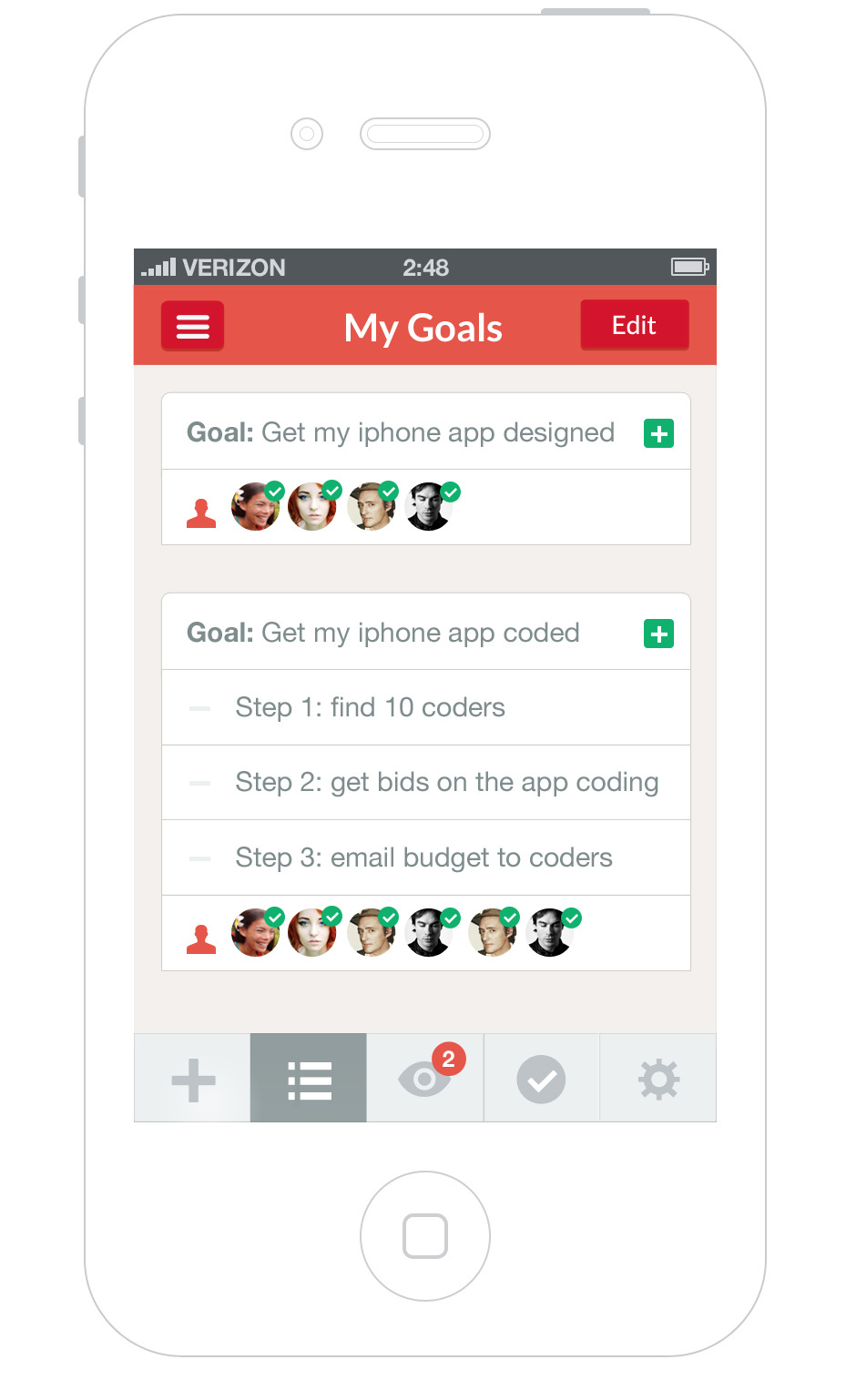 April 15, 2013
This is for a personal project, a goal share for an iphone app. I'm looking for some good iphone app coders to help me bring it to the app store as either a co-founder or freelancer. If you know of one, please email me!
1 Attachment