3 Shots + 3 Attachments
More
October 02, 2012
Here's the final piece of this project, which I just finished. It shows how the tabs are going to look like, along with some checkboxes on a list. Can't wait to see it on the App Store soon. Cheers! PD. Don't forget to check the whole ...
1 Attachment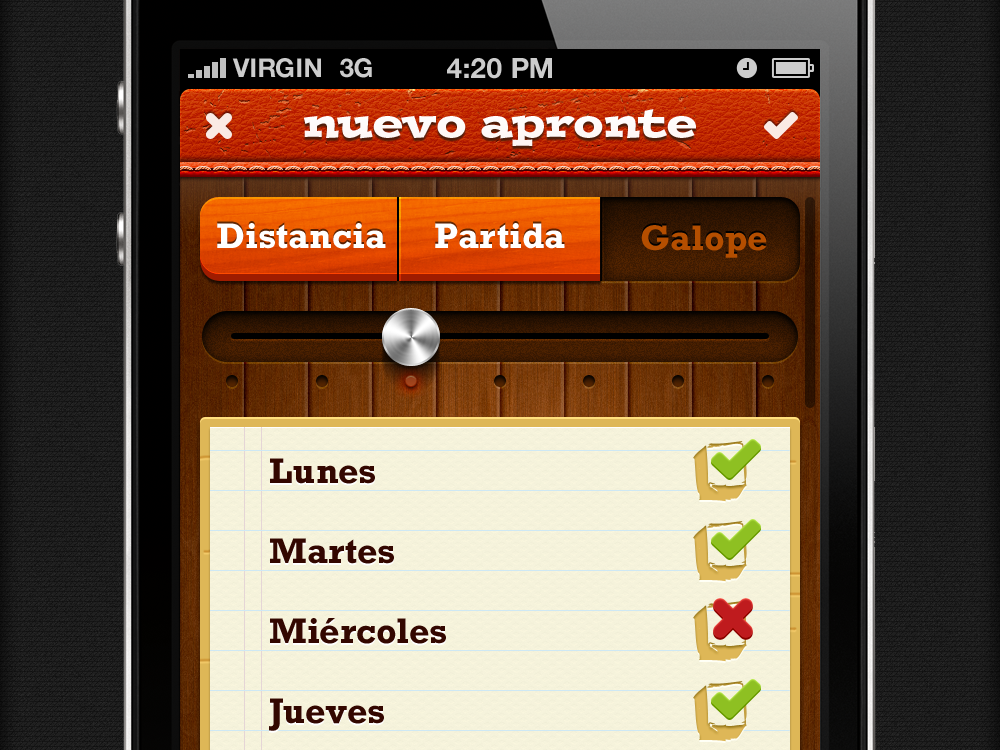 September 07, 2012
Hi folks! Here are some more details of the UI design for "What a Horse!" Make sure you check the attachment to see full pixels. Comments and feedback are welcome as always Enjoy!
1 Attachment
August 27, 2012
Here's my last iPhone project called "Qué Caballo!" ("What a Horse!" in English). I've used textures, patterns and details that reminds the environment of a barn: leather, wood, cords, etc... I hope you enjoy it. Don't forget to check ...
1 Attachment