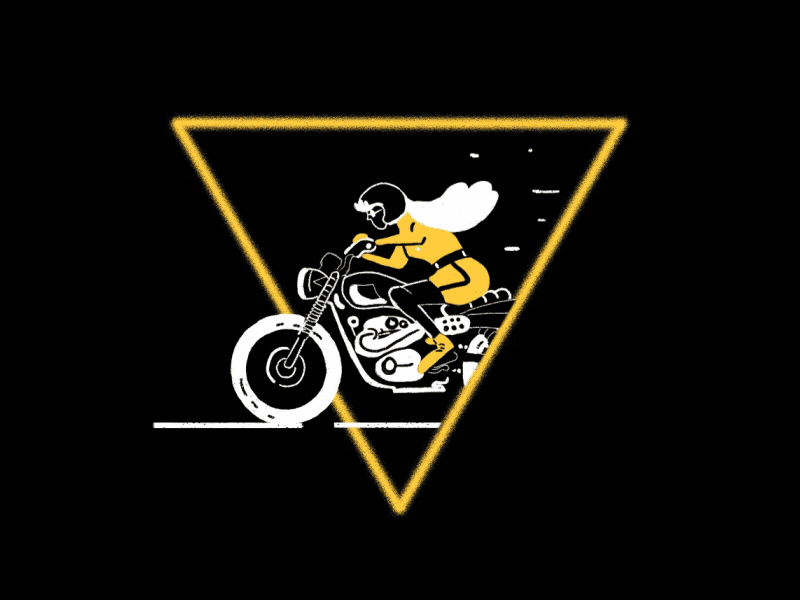 Like so many fields, design can be a bit of a boys club. Dribbblers Linn Fritz, Bee Grandinetti, and Hedvig Ahlberg are doing their part to tip those scales. Punanimation has put out a directory of women, trans, and non-binary people working within animation and motion graphics, which launched on International Women's Day. Want to be listed in the directory? Check the submission details and join up.
You can also keep up with Punanimation on Facebook and Vimeo. For a complementary directory of illustrators, check out Women Who Draw, launched in 2017 by Wendy Macnaughton and Julia Rothman.
Overtime
Dribbble's audio companion. Our official podcast.
We're super excited to have Jim Coudal on Overtime. Jim is the founder of Coudal Partners, a design and interactive studio in Chicago. So many amazing projects have sprung out of Coudal Partners including The Deck Network, Layer Tennis, and Field Notes. In this episode, Jim shares solid advice on sharing what you love with others, how to remain genuine while running a business, and knowing when it's time to let a project go. Jim also teases the next big project from Field Notes! This episode is brought to you by Wix.
Courtside
Last week's stories from the Dribbble community. To see all of our stories on designers and their work, visit Courtside.
Check out entries for the Yosemite Conservancy from the Dribbble design challenge—put forth during Dann Petty's epic Winter Work Week.
Almost 600 Dribbblers attended 10 meetups in 8 countries in March. Read more about your growing, global community and get inspired to host your own Dribbble Meetup!
You know that feeling where you enter a state of flow and things just work? Well the Flow team is here to help you sink into that state more easily by staying organized and coordinated with your teammates. We caught up with Jesse Herlitz, Emma Bell, and Saransh Sinha about their process and what they're working on.
Jobs for Designers
What could you be working on? Below are a few of the organizations hiring on Dribbble. Check out Jobs for Designers to see the full list.
Who's New?
Please welcome our latest designers by checking out their debuts last week.
Meetups
The following Dribbble Meetups are happening soon. For the full list of upcoming meetups, visit our Meetups page.
Find more Weekly Replay stories on our blog Courtside. Have a suggestion? Contact stories@dribbble.com.