Who are you?
Hey Dribbbleland! My name is Benjamin Howes and I am the mind and hands behind Howes Design Service, a branding microstudio based out of sunny Columbus, Ohio. I specialize in logos, brand identity, and illustration. I also believe in the Oxford comma.
My clients include everything from nationally recognized brands to locally recognized bands and all points in between. Howes Design Service is just that, a service. As someone who taught himself [almost] everything he knows about design and business, I'm always hustling to get better at both while serving my clients by offering tailored branding that tells their story best.
What are you working on?
I am currently working with an animator on illustrations for a video about financial planning. I'm also working on various tee designs for an Ohio-based apparel company as well a unique series of greeting cards for a local letterpress. And just for fun, I'm also working on a unique design for all eighty Ohio State Parks as a means to get people excited about getting outside.
Choose a favorite shot of yours. Why is it a favorite?
Picking a favorite shot is like picking a favorite kid (or so I assume as my wife and I only have a puppy.)
This shot is probably my overall favorite because it sums up my philosophy on design. As someone who has had past experience with mind-altering substances, I've come to prize the creative process as the greatest "trip" of all. I love the idea of the pen (or the pen tool) being a portal into the psyche and all of the wonders that lie therein. For me, design is all about the imagining the possible. Design can change what reality we see and maybe, if we're lucky, reality itself. In times like these, that ability is so vital.
Tell us about your setup. What tools did you use to create the shot (e.g. hardware, software, pens, paper, blowtorch)?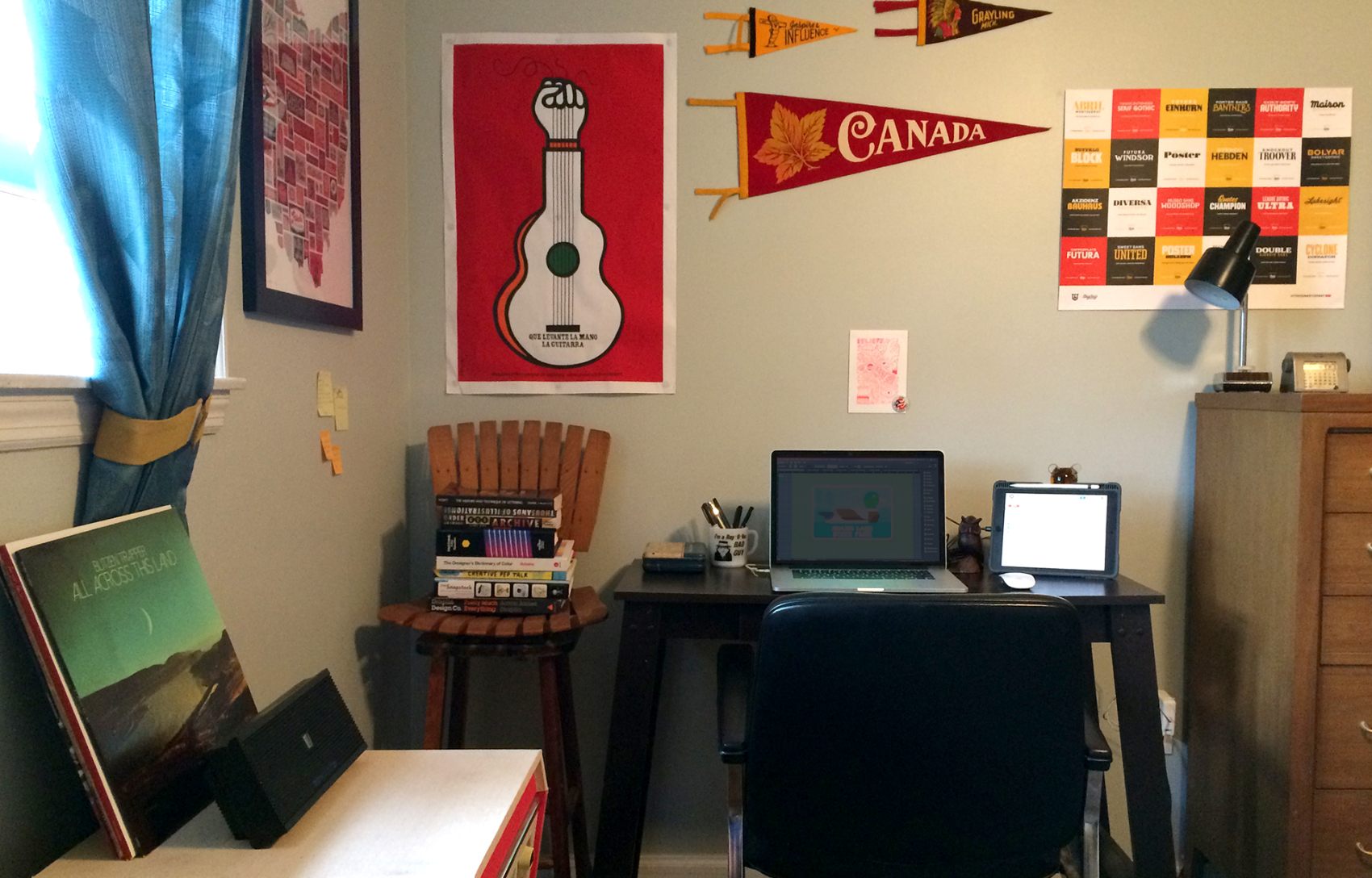 I have a small studio space inside my home. I work off of a MacBook Pro and use an iPad Pro as a secondary display for email, swipe boards, and for occasionally watching The Office while I work.
My go-to tools are Illustrator, InDesign, Photoshop, Procreate, along with my trusty Micron pens and Field Notes pocketbooks.
Other than that, I work out of a few of the awesome coffee shops we have in Columbus as well as a coworking space downtown.
Choose a favorite shot from another Player. Why do you dig it?
Andy lives here in Columbus and we're friends in real life. His 'Creative Pep Talk' podcast is so inspirational and inspiring for lovers of design and philosophy. He's a genuine guy with so much talent and humility and I love his illustration style.
This particular image really resonates with me because I identify with his visual metaphor of the creative journey. It is slow and you have to be steady, but if you stick with it you will eventually take your talent and opportunities to new heights.
Find Ben on Dribbble, Instagram, and Howesdesignservice.com.
Find more Interviews stories on our blog Courtside. Have a suggestion? Contact stories@dribbble.com.