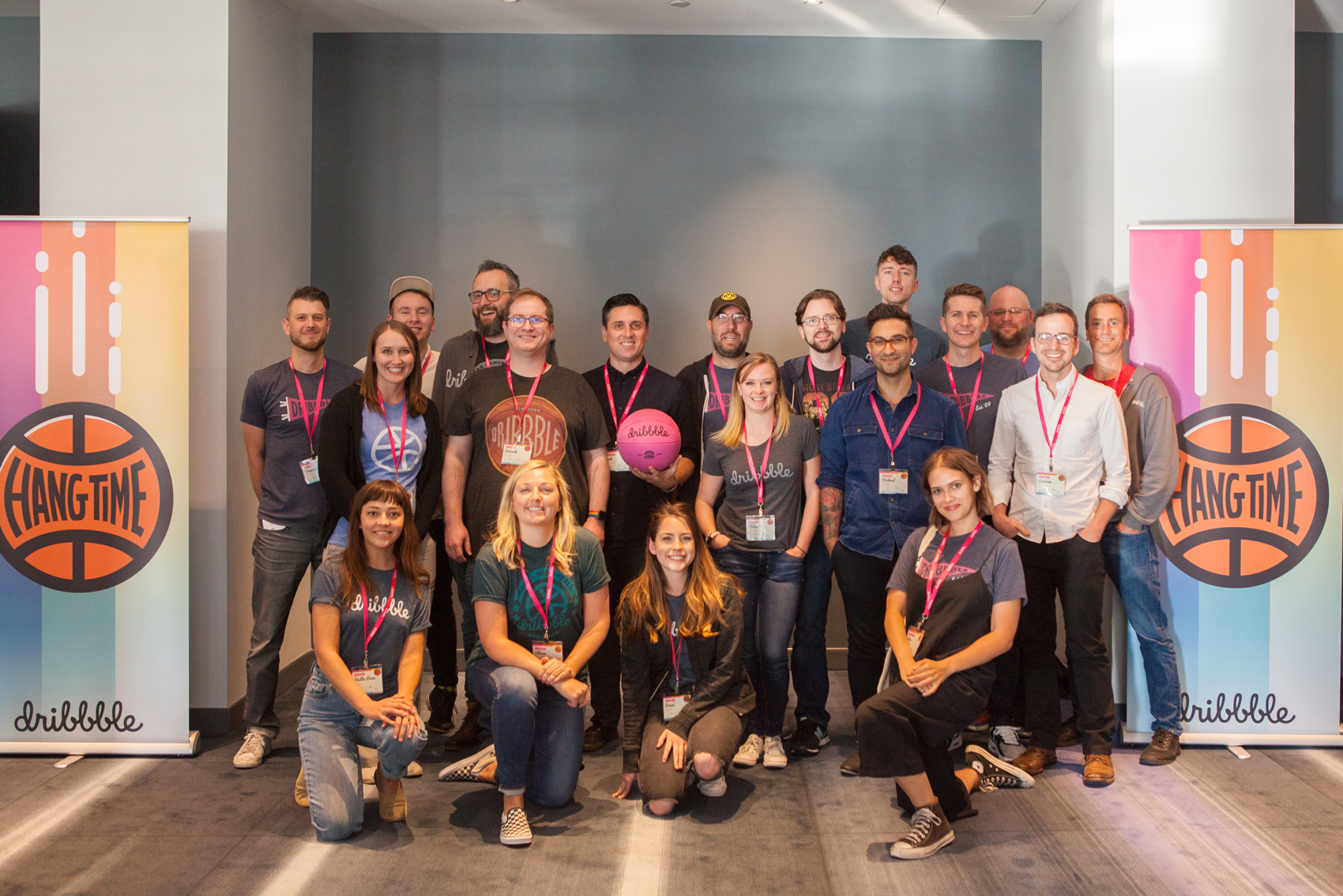 Photo courtesy of Kelley and Josh Johson
Hang Time is over and it was a slam dunk!
The day event was full and inspiring, with a long list of all-star speakers including Debbie Millman, Jon Contino, Kelli Anderson, Dan Mall, Danielle Levite of InVision, and Ash Hewson of Affinity—not to mention a host of wonderful panelists.
The afterparty was abuzz with tons of swag up for grabs, free drink tickets and passed appetizers, talented Dribbblers selling their goods, and a live taping of Overtime with Ethan Marcotte.
Thank you to all our speakers, panelists, and vendors, plus our long list of incredible sponsors which you can find on the site—we couldn't have done it without you. And of course, to our attendees and the wider Dribbble community, thank you from the bottom of our hearts for making this event—and this company—a thing!
We're going to tell you all about it this week on Courtside, so keep your eyes out for the full Hang Time Wrap-Up.
Overtime
Dribbble's audio companion. Our official podcast.
In episode 22, Dan chats with icon designer Louie Mantia. Louie is a co-founder of Parakeet—a small design studio with a concentration on icons, logos, illustrations, and emoji. In this episode, Dan and Louie chat about getting inspired by Disney, bringing fun back to app icons, typeface vs icon design, advice for new designers, and more. This episode is brought to you by FreshBooks.
Courtside
Last week's stories from the Dribbble community. To see all of our stories on designers and their work, visit Courtside.
What's the design scene like in Lagos, Nigeria? Check it out, and if you're local, be sure to join the party on October 14th for another fantastic Dribbble Meetup!
Check out some specimens from Alphabeast, a stunning visual catalog of endangered animals from the folks at Type Hike.
Who is Prakhar Sharma and what is he working on? Find out in this week's Timeout interview.
Jobs for Designers
What could you be working on? Below are a few of the organizations hiring on Dribbble. Check out Jobs for Designers to see the full list.
Who's New?
Please welcome our latest designers by checking out their debuts last week.
Meetups
The following Dribbble Meetups are happening soon. For the full list of upcoming meetups, visit our Meetups page.
Find more Weekly Replay stories on our blog Courtside. Have a suggestion? Contact stories@dribbble.com.