The ATX Dribbble crew is back with another SXSW Dribbble Meetup! Join designers in Austin for a Dribbble Meetup at Canopy on Saturday, March 11 from 4-7pm. Get more details and RSVP.
A big thank you to Funsize for hosting and to Volusion for sponsoring! Volusion is looking to hire some of the best designers in Austin. Apply now for the Product Designer role and others.
In advance of the meetup we talked to the team at Funsize about the Austin design scene.
Tell us what you love about Austin.
There's so much to love about Austin, it's probably easier to talk about things that we don't like! From an airplane window, you don't expect much. Once you explore on the ground, there's a lot of nature and scenery to be admired. People in Austin are really good at keeping a work/life balance and Austin as a city is really conducive to that mentality. Being outside is a huge part of the culture here: hiking the trails, biking the greenbelt, swimming in the spring-fed pools, SUPing on the lake, or drinking and eating to your heart's content.
Then, there are the things you always hear about Austin like: all of the amazing BBQ, the land of breakfast tacos, live music everywhere, festivals like ACL and SXSW, the growing economy, the local art scene, the booming tech industry, the plethora of craft breweries, the Hill Country outskirts with its natural beauty, and the list goes on. On top of that, everyone is friendly—you can definitely feel the southern hospitality.
Fun fact: we're also home to the world's largest urban bat colony.
Tell us where you work, in relation to the rest of Austin.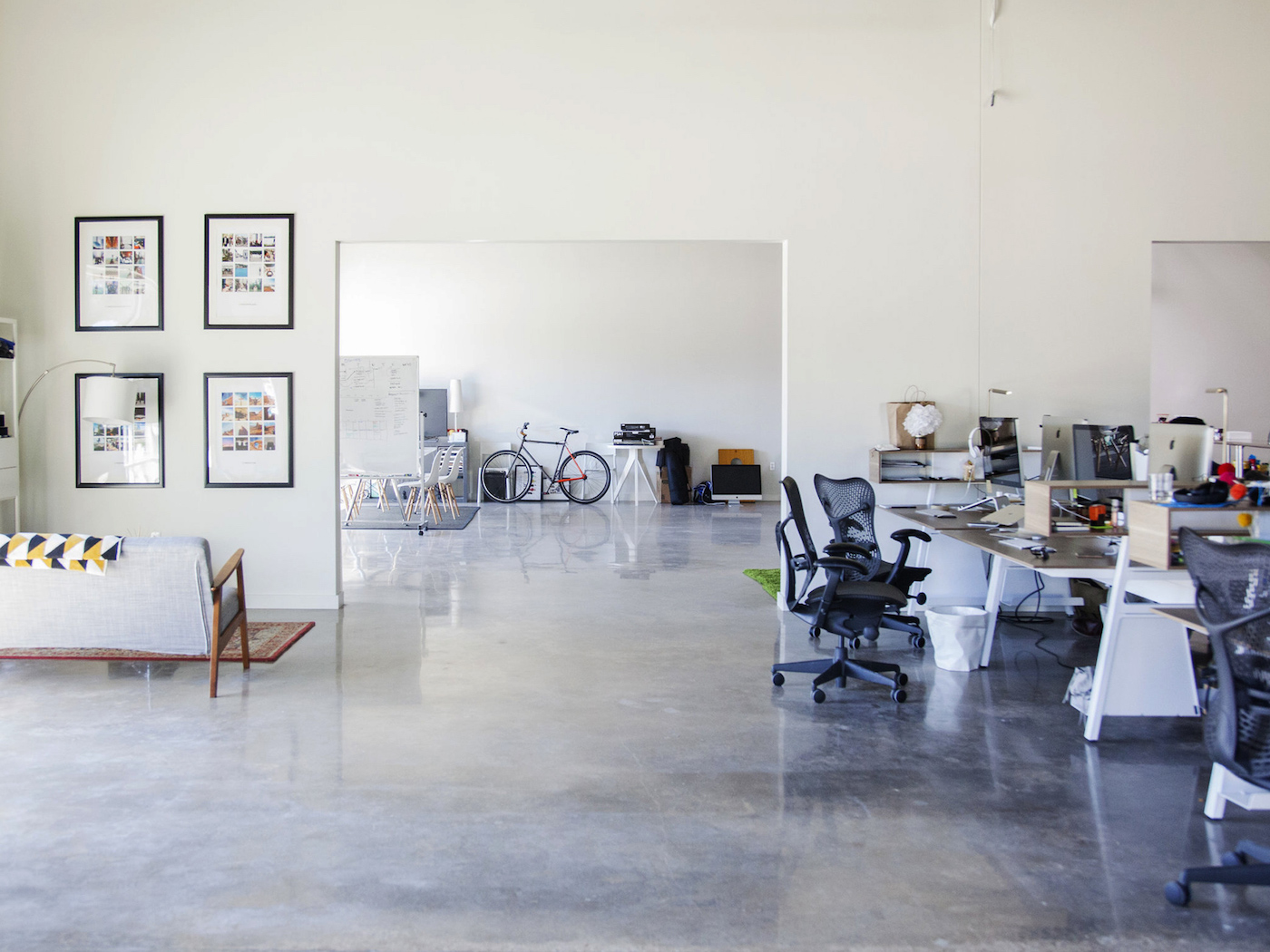 Funsize recently moved to the east side of town, which is about a 10-minute drive away from the heart of Downtown. Development hasn't expanded this far east yet but we're pretty sure it'll catch up to us soon. The neighborhood we're in feels very quintessential Austin, with a mix of warehouses, bars, breweries, a bouldering gym, a succulent garden, and some other awesome things. The complex that we're in used to be an old Goodwill warehouse so the vibe feels pretty industrial and is comprised of art galleries, boutique shops, makers and artist studios, and a really good coffee shop called Sa-Ten.
Tell us about the Austin design scene.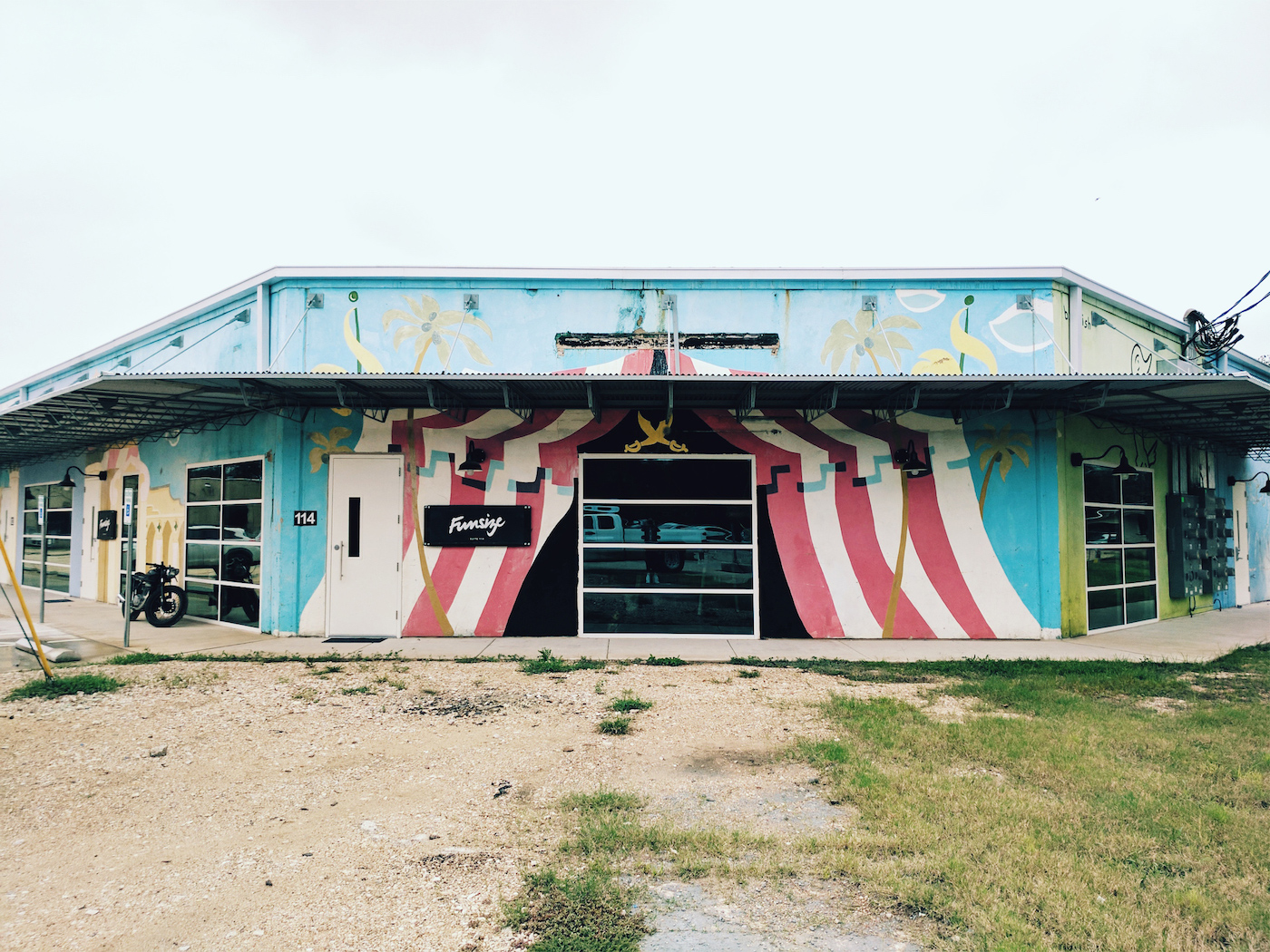 The design scene is Austin is one of our favorite things about this city. It's grown a lot in the past few years, with more people and companies moving in, and the landscape is constantly evolving. We have large companies like Honeywell and EA that are trying to build strong design teams here and IBM which seems to be bursting at the seams with talented designers. There's also a whole slew of startups and small design studios that are growing their roots here, too.
Aside from the companies, there are plenty of events around the city that brings people together, like Creative Mornings, Refresh Austin, Fresh2Design, and the ATX Dribbble Meetups. The entire design community is very welcoming, friendly, and supportive. Even though the city is growing, it's still retaining its small town vibe. You can show up to any event around town and leave with a few new friends.
Choose three shots from Austin Dribbblers you admire and tell us what you like about each one.
Nature Pact by Chloé Jane, above left.
The attention to detail in Chloe's watercolor artwork is beautiful. She manages to bring to life the object she's drawing in such a unique way that you can tell it's her artwork from a mile away. But, the one thing we really love about Chloe is the fact that she quit her full-time product designer job to chase her dreams of doing art. You can't beat that kind of passion.
Past Jams by Lauren Dickens, above center.
First off, these are the concepts that didn't get picked. It kind of breaks the heart, right? This work is so meticulous, each mark so artfully put together. In the final branding (the store sign is already up on South Congress), you can see how the journey of these other marks came together to complete the finalized vision. Lauren's work is so thorough that way.
Work Life by Trent Walton, above right.
We all have Trent and his team to thank for bringing us together for the very first Dribbble meetup in Austin! His personal blog posts start off with thoughtful illustrations which give off a feeling of deep sincerity. This shot strikes a tone that compliments the title Work-Life by subtly manipulating an avatar image to show that although we know him mostly for his work, it's just a small facet of his life and that's just fine with him.
A big thanks to Volusion for the support and to the Funsize for organizing this event.
Can't make it on Friday, March 11th? Find Funsize on Dribbble, Twitter and at funsize.co.
Find more Meetups stories on our blog Courtside. Have a suggestion? Contact stories@dribbble.com.