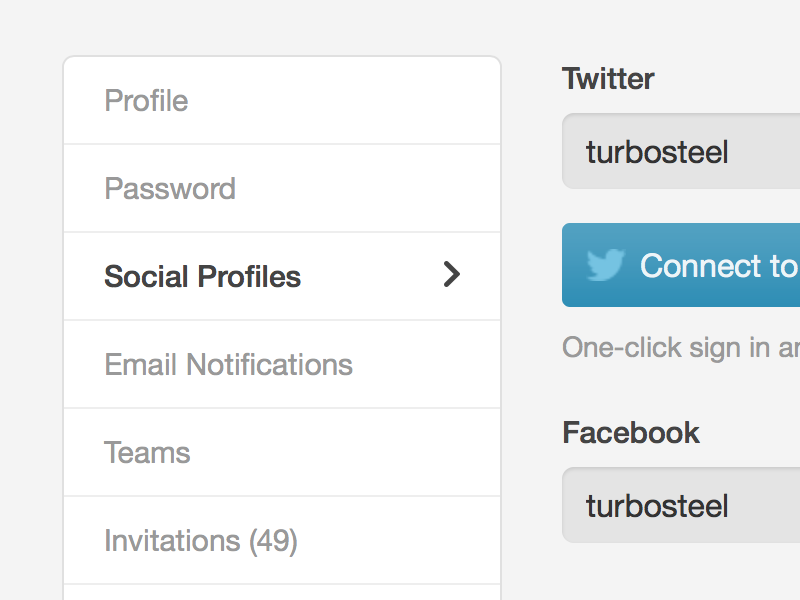 Social Studies
Per our latest shot—we've tweaked the layout of your Account Settings which allows us to add more sections without ballooning one long form. As a result, we've added a few more social profiles you can can add to your account: CodePen, Medium, and Behance.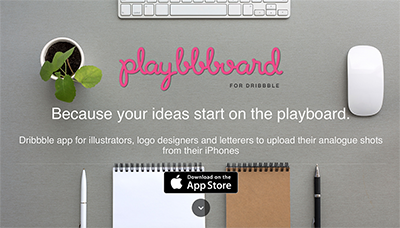 Playbbboard
Releasing our API means many of you have built some really cool apps. Playbbboard was made by Vanessa Colina and Raul Riera to help illustrators, logo designers, and letterers upload shots from their iPhones. You can snap a photo of your sketch, crop and compose your shot, and then publish. So give Playbbboard a whirl and read more about how they built it.
Overtime
Dribbble's audio companion. Our official podcast.
In this episode, Dan speaks with freelance illustrator, icon artist, branding specialist, letterer, and all around cool person, Laura Bohill. Laura and Dan chat about freelancing, accents, Ghostly Ferns, working with folks you love, why you don't have to be good at everything to be successful, and much more.
Courtside
Last week's stories from the Dribbble community. To see all of our stories on designers and their work, visit Courtside.
We love seeing your nature and wilderness shots on Dribbble. We've gathered a few of our favorites in the Shot Block below. Here's to hoping you get to spend some time in the great outdoors this weekend.
We're only a quarter of the way in and it's already been a great year for Dribbble Meetups. So far in 2016, there have been 44 meetups around the globe with over 1,500 attendees! We're excited to add Stocksy to our Global Meetup Sponsor roster.
Who is Teagan White and what is she working on? Find out in Timeout!
Jobs for Designers
What could you be working on? Below are a few of the organizations hiring on Dribbble. Check out Jobs for Designers to see the full list.
Find more Weekly Replay stories on our blog Courtside. Have a suggestion? Contact stories@dribbble.com.