Who are you?
I'm Matthew Paul, a designer with a focus on digital products, interaction design, prototyping, and typography. I like collaborating with friends, illustrating fresh ideas, and writing to make sense of the world around me.
What are you working on?
I'm currently working in Austin, Texas for IBM Design as a Product Designer. I work on a product that focuses on helping teams achieve mastery of modern practices, better product delivery, and team success. I also operate as one half of the IBM Make Lab—screen printing posters and fostering a better design culture at IBM.
Choose a favorite shot of yours. Why is it a favorite?
My favorite shot was this hero image for Monotype. It was the first time a shot of mine took off on Dribbble, and even though it didn't reach the two, three, or four-hundreds, it was fun to watch. The image started as a typography illustration for for the fonts.com website, and it became the grounds for me to experiment with some new texturing techniques to match the concept. I was exploring the range of a particularly large type family, and created my own world to play in—an aged coffee business located in Austin, TX that delivers beans to your doorstep. The result was a single belly-band-style label that would wrap around a craft-paper bag of coffee beans. Be sure to check out the attachment for the full hero image!
Tell us about your setup. What tools did you use to create the shot (e.g. hardware, software, pens, paper, blowtorch)?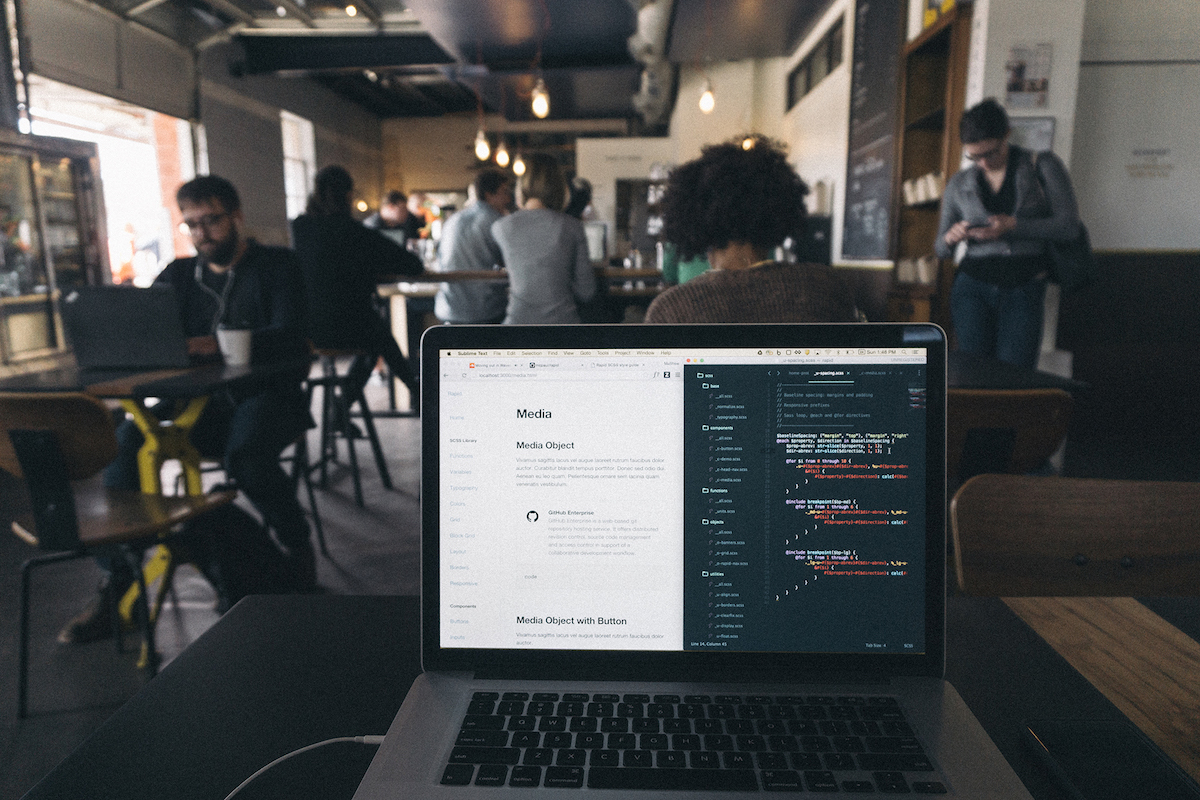 My process always begins with a text editor. Writing helps me understand the core concepts that are buried in the idea I'm trying to communicate. Once I have the key words or phrases that make up the idea, I can always reflect back on them as I move through the execution. I used to live and die in Adobe Illustrator, but now I spend the majority of my time as a Product Designer in a combination of Sublime Text, a browser, and Sketch. I like to live pretty small, and as a result I don't have a formal setup in my apartment. I spend most of my time working at coffee shops around East and Central Austin.
Choose a favorite shot from another Player. Why do you dig it?
I helped start the Dribbble team for IBM Design, and I love watching the team over at Dropbox because they always push out stellar product and brand design work. The new Dropbox site launched last year, and had these amazing illustrations/animations that set the tone for the entire experience and showed the personality of the creators. And the 360 flip over that gap? So good.
Find Matthew on Dribbble and on Twitter.
Find more Interviews stories on our blog Courtside. Have a suggestion? Contact stories@dribbble.com.