Who are you?
My name is Paul Flavius Nechita, and I've been working as a designer for the past 4 years.
Tell us about your Daily UI Elements for 100 Days Straight project. How'd you decide to launch it, and how have you managed to keep up with what must be a grueling schedule?
This is a challenge that I've set for myself to help me step outside my comfort zone. It's a great way to generate new ideas and to improve some skills.
My main motivation came from an YouTube vlogger named Casey Neistat who started a daily vlog for himself. I loved the fact that he created such amazing and high-quality content on a daily basis and that made me wanna do the same.
I went with 100 days because I felt that anything below that isn't necessarily a challenge, and I needed something that would make me commit both physically and creatively. I can't say that that was the best idea I ever had, because there were days when I felt exhausted and then there were days when I struggled to find a good idea to create a shot for the day, but the results that followed made me realize it was all worth it.
What else are you working on?
I have a few projects I'm currently working on, but to be honest I need a small vacation so that is the most important plan I have.
Choose a favorite shot of yours. Tell us why it's a favorite.
I feel like this should be my favourite shot, not necessarily because it is the best but because it marks the beginning of my challenge. [Ed. Note: Paul finished his challenge today, so we decided to add his final shot, below.]
Tell us about your setup. What tools did you use to create the shot (e.g. hardware, software, pens, paper, blowtorch)?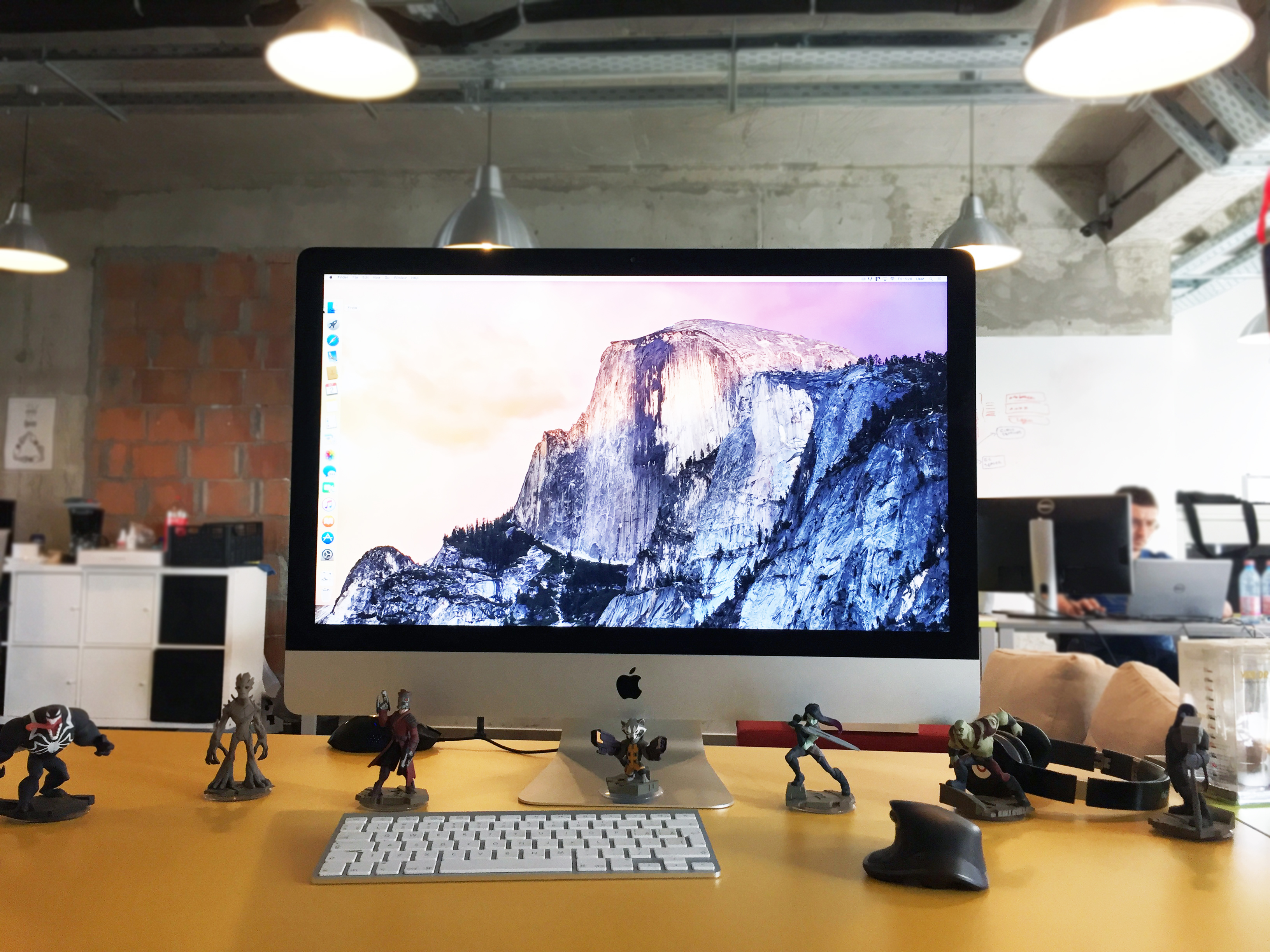 I recently purchased the MX Master from Logitech and I really like it. Except that, nothing special. I only use Adobe products, I don't like the other alternatives and I don't feel like I should shift to anything else right now.
Choose a favorite shot from another player. Tell us why you dig it.
I am gonna have to go with this shot from Eddie Lobanovskiy. It's a shot that inspired me for many years, it's part of our skeuomorphic past and the details are amazing.
Find Paul at Dribbble, on Twitter, and at www.100daysui.com.
Find more Interviews stories on our blog Courtside. Have a suggestion? Contact stories@dribbble.com.