All the stuff related to the new Telly Brand and only brand.
3 Shots + 3 Attachments
telly.com
More
February 14, 2013
Last week we rolled out some new pages for our about part. My focus on this pages was to keep what I'm trying to do lately with telly brand, aiming for a very clean and minimal product. It's all based on the amazing @Trent Walton posts...
1 Attachment

September 20, 2012
Telly Android and iOS apps have finally a dedicated page within our branding site! check it live or check the full size design
1 Attachment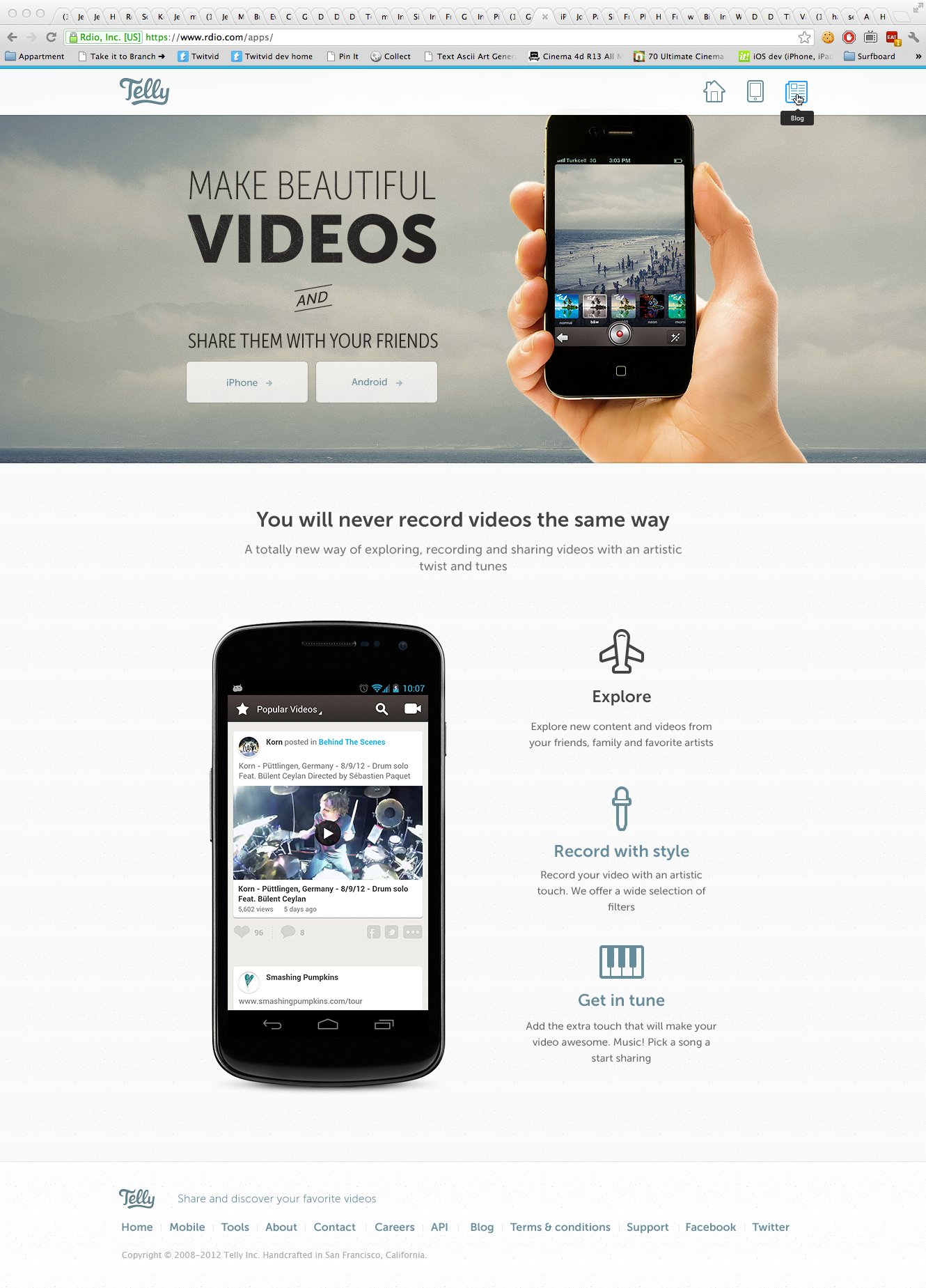 September 20, 2012
I have been latelly improving Telly branding. For that I need to make a "brand" site and all started by a new home/splash page. check it live (unlog if you are logged in) or check out the full size design
1 Attachment