Some design iterations of the upcoming OSX (Possibly Chrome App) I am working on.
3 Shots + 3 Attachments
More
December 05, 2012
Second iterations of the Reddit app, larger images and the caption box below them is no longer transparent. Titles are also below the images and the icons for upvotes and comments is a little different. Studio love: http://redlabs.co
1 Attachment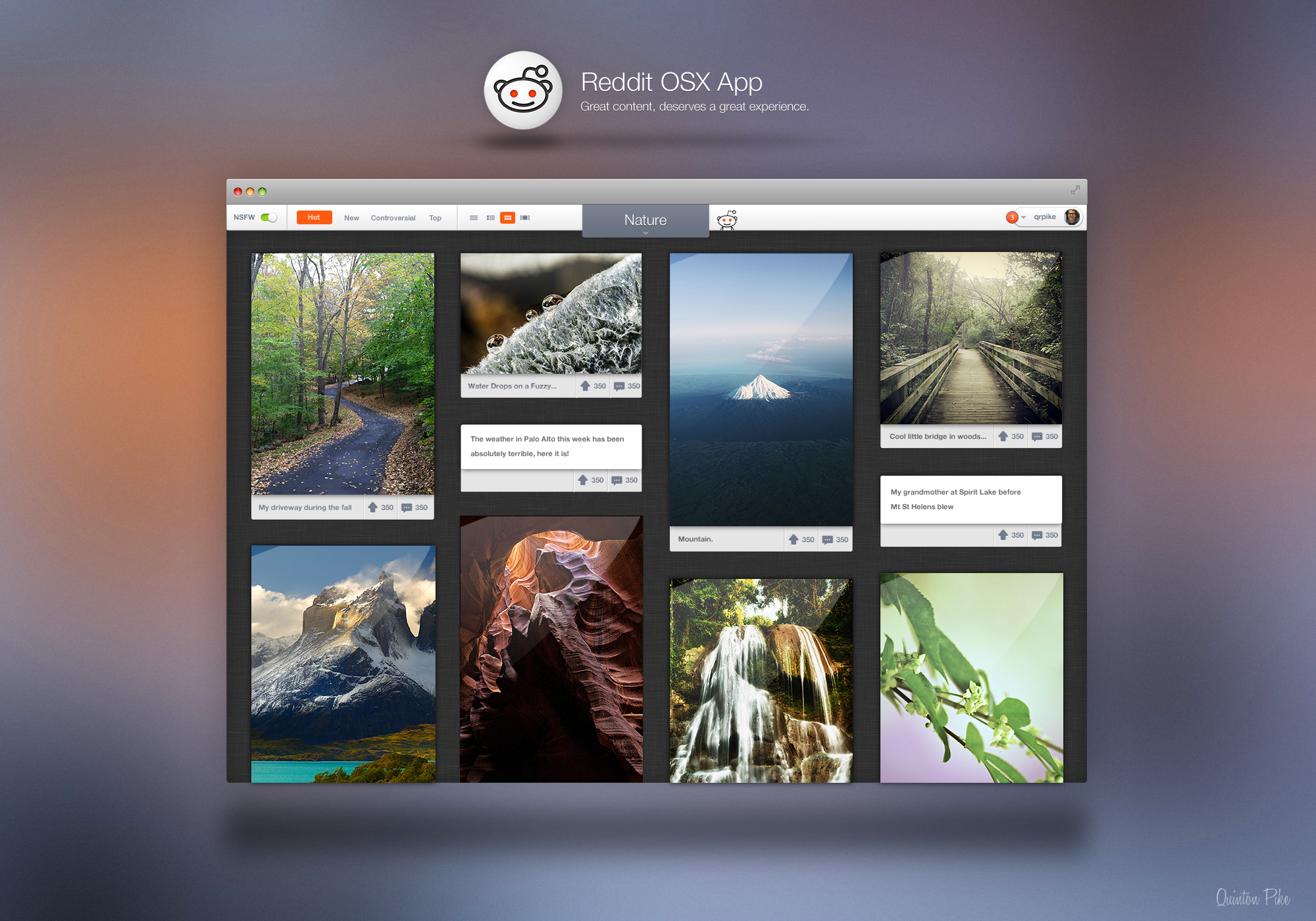 December 05, 2012
closer shot of the window and the buttons.