3 Shots + 3 Attachments
fluentscientific.com
More
September 17, 2016
Continuing with this project (see parts 1 and 2): While the company is scientific in nature, I wanted to give a diverse colour scheme and not rely on a base colour with more vibrant colours as small accents. For this Careers page, I went...
1 Attachment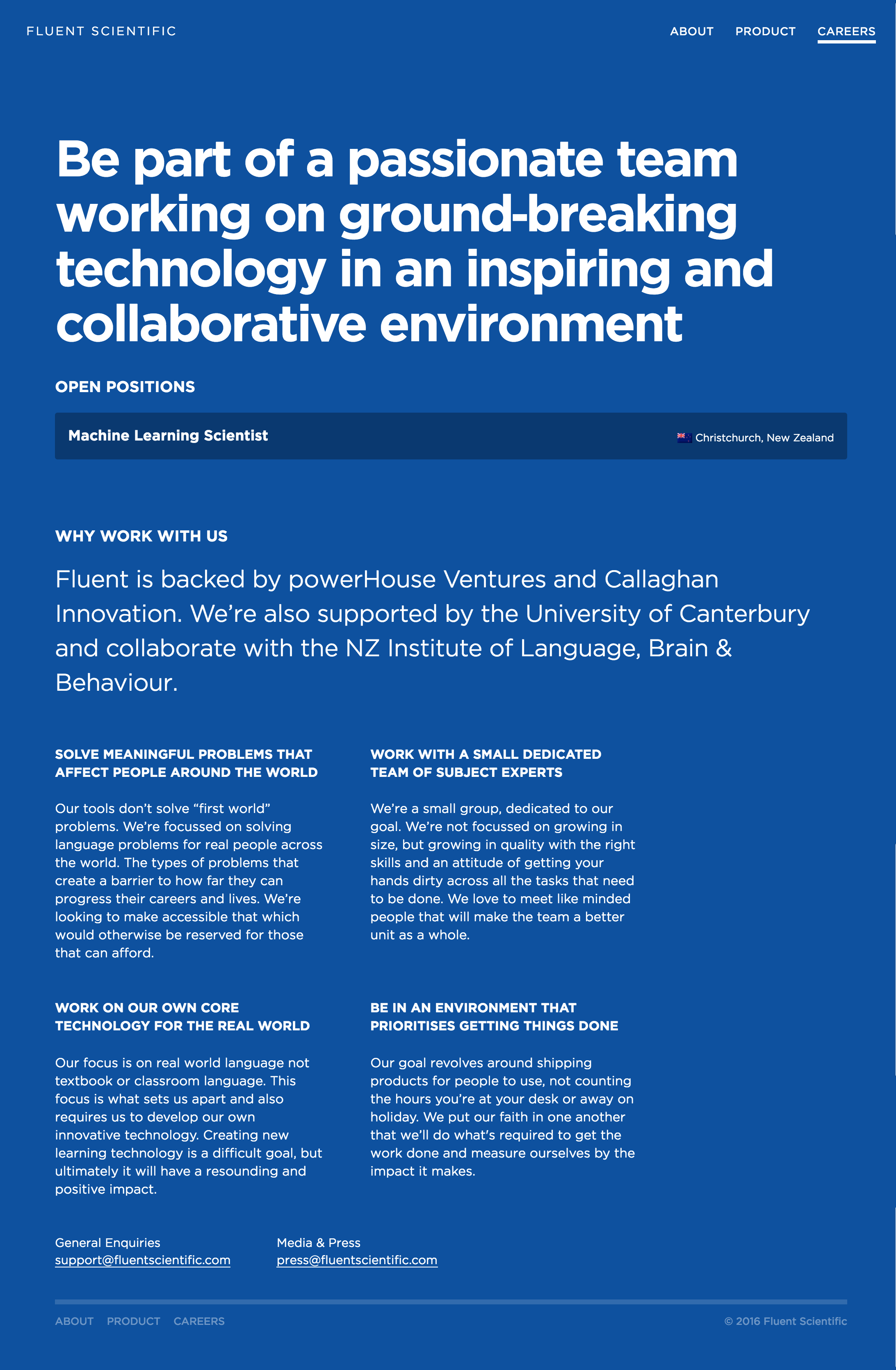 May 02, 2016
I often forget about using blend modes, despite the fact that they're super useful. For this About page, it was basis of the design. The page was to feature photos of the team, but I wanted it to be a bit more interesting than standard ...
1 Attachment
April 30, 2016
Late last year I started working for a startup, Fluent Scientific. While there's been a lot of good stuff happening, it's not the stuff that you'd feature on a company website. So, when the need arose to replace the template site they'd ...
1 Attachment