3 Shots + 2 Attachments
More
October 11, 2016
A set of feature icons for an upcoming open source project we are working on. From L to R: productivity, composition, custom styles, design system, types and tests, accessibility.
1 Attachment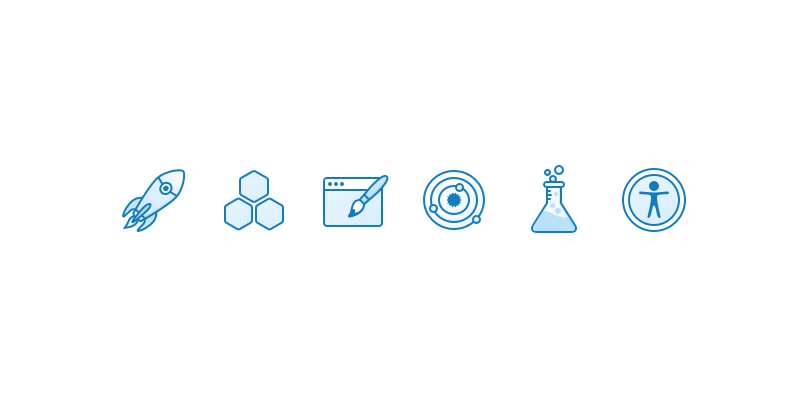 April 28, 2015
Here is Palantir's icon font which I have been working on. Just surpassing 250 icons in the set now.
1 Attachment

May 06, 2014
A sneak peek at the new icon font for Palantir.