The realtime scrapbook built by you and your best friends...
3 Shots + 3 Attachments
qui.lt
More
August 15, 2012
Hi friends, Quilt came out of private beta today. We've worked very hard on this for months. You may have remember some pieces I dribbble'd earlier from this homepage design :) So here is the final thing. I also attached full view. We...
1 Attachment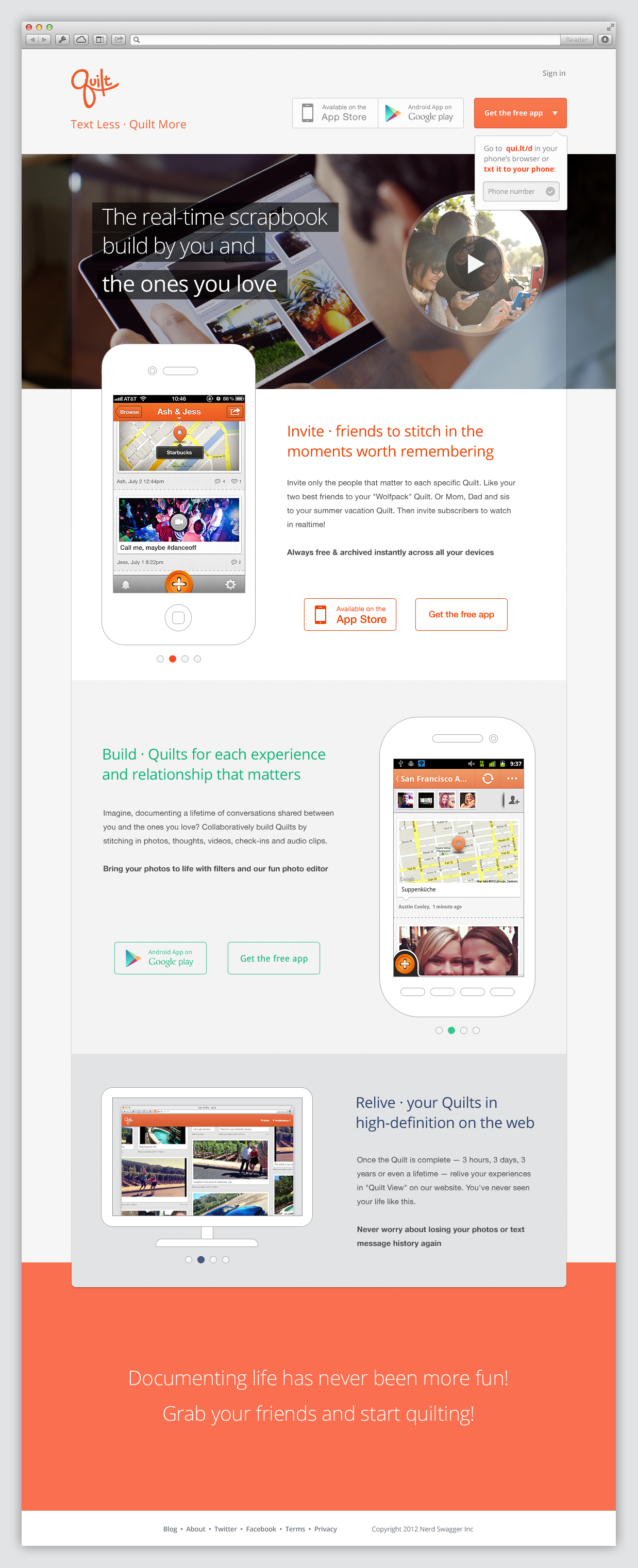 July 27, 2012
Hi friends, I wanna thank you all for your feedbacks at my yesterday's post. I edited app download buttons according to the guidance you addressed. Plus, we decided to emphase the getting app via sms, so I moved it to right and used log...
1 Attachment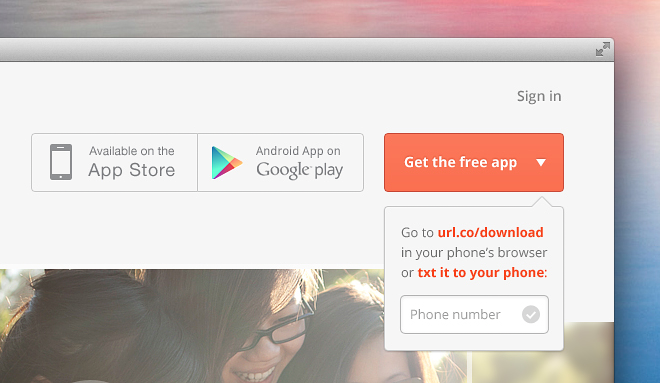 July 26, 2012
Hi friends, Here is app download buttons for homepage. You can rather go to AppStore/GooglePlay or enter your mobile number to get the app. The unclear cut images below is gonna change, there will be introduction video in there. Comm...
1 Attachment