Discover and enter the latest fashion and lifestyle campaigns...
3 Shots + 1 Attachment
feels.com
More
January 24, 2018
Here is an analytics page design from 2016 for feels.com . It has been live and used by clients since then... Here we help fashion brands to see how their instagram account is doing and help them to discover new influencers to collabora...
1 Attachment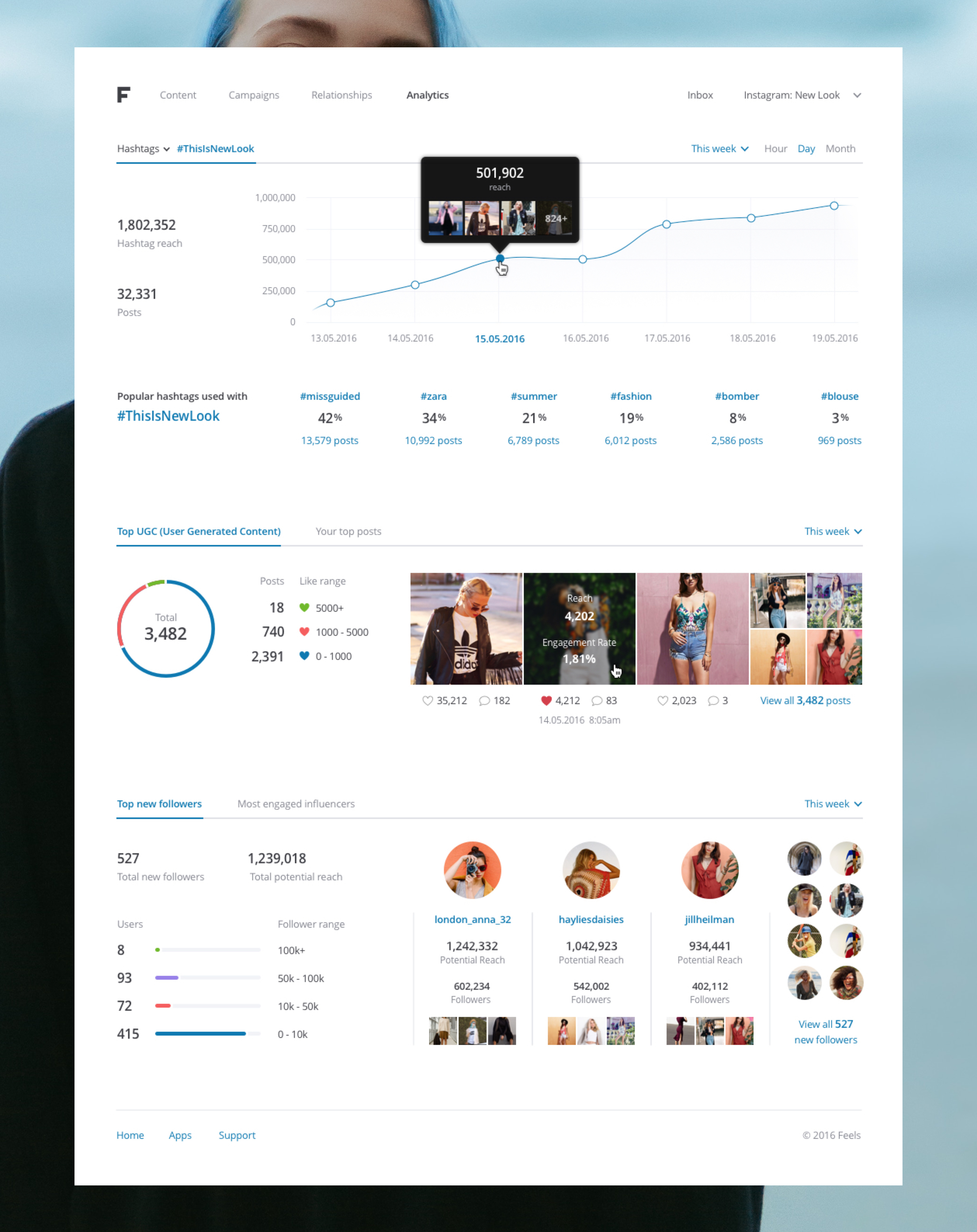 December 22, 2016
At the previous version of Feels (early 2016), we need to get some basics from first time user to set up the product: - Linking Instagram account - Subscription payment - Default hashtag and we needed 60mins (because of Instagram API) ...
December 21, 2016
Here is a filtering modal I designed in early 2016 for Feels's previous version. We had this sort of AI to detect what is in the photo and filter the search result accordingly. First row is primary (most used )filters, that's why we gi...