Can't share the name yet, but it is gonna be sweet :)
3 Shots + 1 Attachment
More
June 15, 2012
Here is "memory create success" screen of first time run flow. So, here user's already created a Photo memory (badge at left) and before ending the flow, we ask if user wants to create an another memory type (location, photo, text), if...
June 12, 2012
Here, I wanted to give form a different approach. The relationship comes from previous step (selected). The plus icon btn lets you add friends from fb or address book. Actually it's using the app name for "sBook" and "secret"words, but...
1 Attachment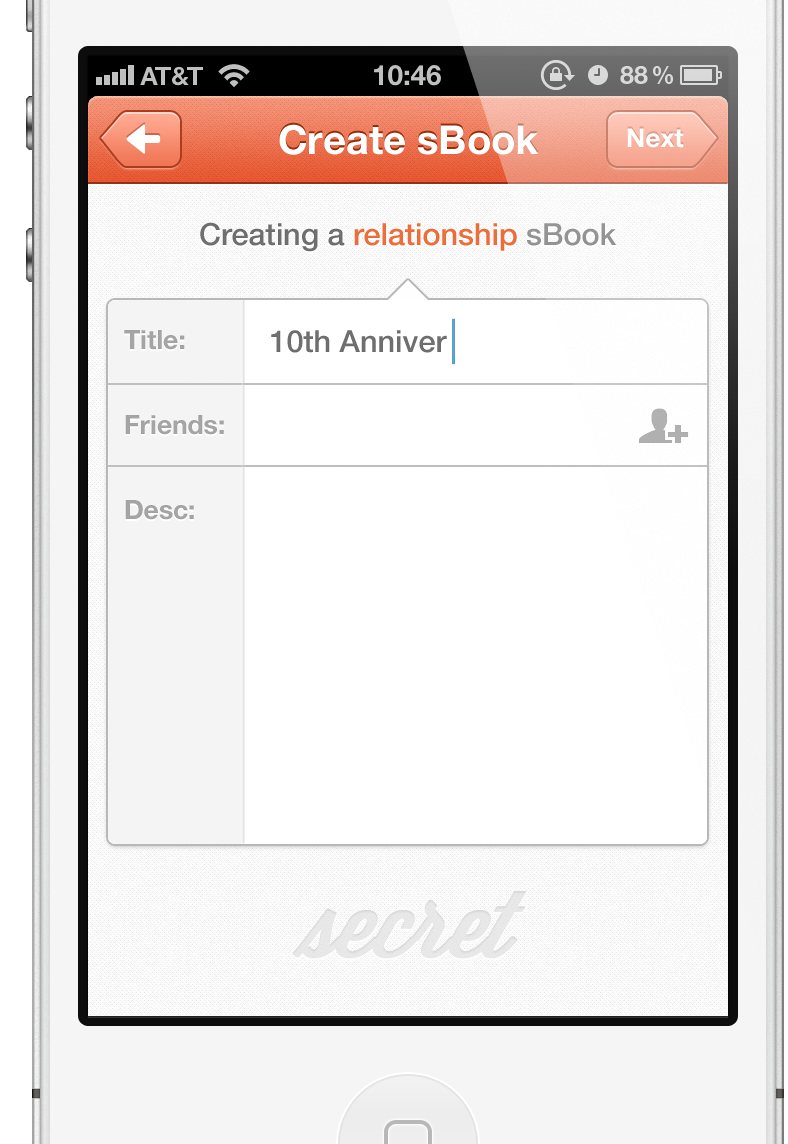 June 11, 2012
Hi all, here is the first share from this project. I can't show the logo yet, so I just wrote "secret" with Wisdom Script (Thanks Lost Type). This is the first screen welcomes user. The slides are gonna show some screenshots from the a...