Where is it?
Cheku Cafe Building 6 Chuangye street , ZhongGuanCun, Haidian, Beijing, China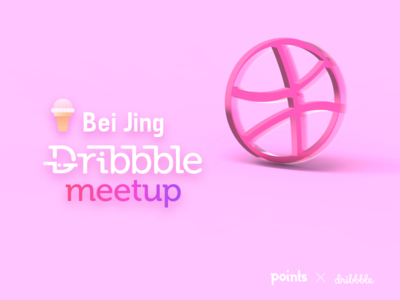 In this meetup, we are so lucky to have famous designers to share their opinions on the latest design trends. So who is excited?
Schedule: 1:30-2:00 start warm-up 2:00-2:10 Introduction 2:10-3:10 2 speeches 3:10-3:30 lottery, coffee break 3:30-4:30 2 speeches 4:30-5:00 Q&A There will be drinks, snacks, and good cheer.
PLEASE NOTE
The ticket application is open now !!! 活动报名 http://t.cn/RCeubCN
Ticket price: 99 RMB You must have a ticket to attend Points@ Beijing Dribbble Meetup
Any questions? email :hello@pointpoints.cn
微信公众号:PointPoints