Where is it?
Fresh Tomato Studio 341 Grove Street Jersey City, NJ, 07302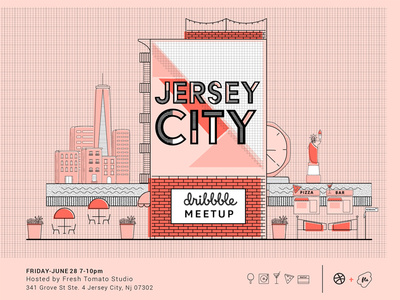 A night of ping-pong, music, drinks, food, and inspiration. Join us on July 28th to talk about design, animation, and play the ultimate ping pong tournament!!! Yes, it will be a prize for the winner!!. 15 minutes from the World Trade Center, at Grove St Path station. Big Screen projection of attendants reels, special guest to share process and experience, and a design contest!! For reel submissions send a link to hello@freshtomatostudio.com
Especial Guest Emilie Liu, a New York-based art director and motion designer will be joining to share her experience in the industry working for clients like Facebook, Google, National Geography, B-reel, The Mill and more, her process and doing a Q&A session at the end.
Check out her amazing work and follow her on Instagram @MotionWanderer http://www.emilieliu.com/