Where is it?
Workstation Nigeria Workstation Nigeria; No. 7 Ibiyinka Olorunbe Close, Victoria Island, Lagos, Nigeria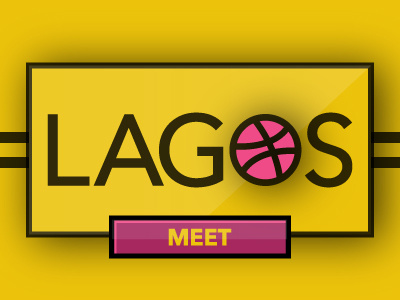 😜😋😎🙌🙆💃🏀 Whoop whoop!!!
Save the date because October 14th, we're bringing together local, talented designers for the Lagos City Dribble Meet-up, organized by Re:write Interaction Agency and hosted at the cool new way to work, Workstation.
The theme for the Meet-up is "Collaboration Amongst Creatives" so come connect, share and have fun at one of the most innovative spots to co-work and build your brand. We implore you come with the following points in mind:
FIND INSPIRATION. This should be the easy part, right? Soak in information and learn how other designers are navigating the industry. Ask questions, get fired up, and be sure to pass the agbara.
MINGLE AND NETWORK. This is the perfect time to schmooze with the best of Lagos. Bring your business card and charged up phone. Gain some followers and meet your colleagues. The event will be an "unconference." No speakers – just the community interacting and engaging within itself. Don't be a LASTMA. Come prepared!
BRAG AS MUCH AS YOU CAN. You don't gotta teach Nigerians how to show-off, that's for sure. Have your portfolio easy accessible, boast your skills and secure your respect in the industry. Who knows the endless series of opportunities that would come as a result of this meet. Pssssst! You can make as much yanga as you want – it's your right.
INDULGE. Enjoy an adult beverage (or 5) – we really don't care. There will be plenty of drinks and small chops for everyone. Explore the space and have as much fun as you can handle. Don't dull!
We look forward to meeting you, but till then, "e go be"✌