Attending this meetup?
Save a spot and let the host know you'll be there.
Where is it?
MilliPixels Interactive LLP A40A, Landmark Plaza, QuarkCity SEZ, Industrial Focal Point - Phase VIII Extn. Mohali, Punjab 160059 India
Mohali, Punjab 160059
India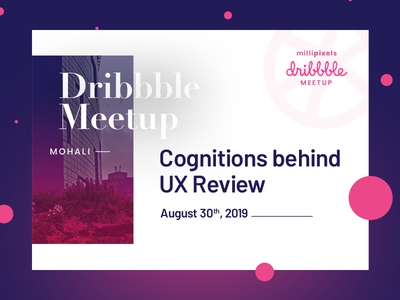 Conducting UX reviews for web as well as mobile apps is a pre-requisite step in most launch schedules. Yet, the science behind this exercise is shrouded in mystery and mis-information. The meetup will focus on a cognitive approach to conducting UX reviews.
Also,there will be fun activities as well.
Come Join Us!!!
For more queries contact at deepak.sharma@millipixels.com, Contact no. 8427724942/6284094069