Meetup at capacity
Check back later to see if spots have opened up.
Where is it?
Ebay via Lepetit, 8
Milano, Lombardia 20124
Italia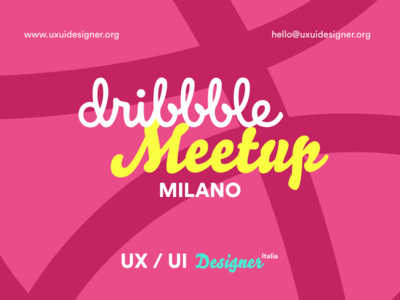 Ospitati nella bellissima sede di Ebay, per ricominciare a carburare.
Finalmente un Dribbble Meetup organizzato da UX/UI Designer Italia, come al solito, potete aspettarvi tanta bella gente e #pizza&Design
Programma: 18:45 - Aprono le porte
19:00/19:10 - Introduzione alla serata e presentazione
19:30 - PIZZA&DESIGN in pieno stile UX/UI Designer Italia passeremo al serata chiacchirando con una bella fetta di pizza di esperienze, lavoro, UX, UI, Architettura dell'informazione, colleghi stronzi e molto altro!
Ricordati di iscriverti alla community! www.uxuidesigner.org