Meetup at capacity
Check back later to see if spots have opened up.
Where is it?
Yopeso Clinicilor 44
Cluj-Napoca, Cluj 400000
Romania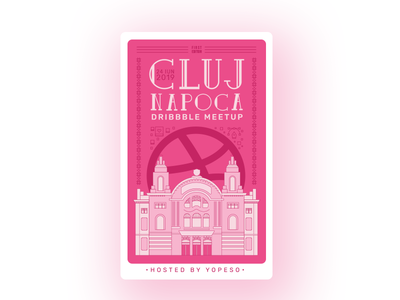 Cluj-Napoca's first Dribbble meetup is happening for the first time on June 24th.
Designers join us for an afternoon/night filled with creative partying and awesome people.
We'll have a few special guests speakers to drop some knowledge on a topic yet to be announced. We'll keep you posted on more information soon.
Agenda TBD