Where is it?
UL Cyberpark ULCCS Ltd Special Economic Zone, Nellikode (PO), Kozhikode, Kerala 673016
Kozhikode, Kerala 673016
India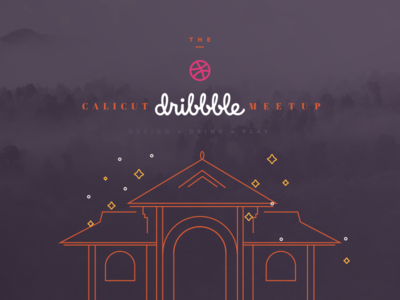 We are so excited to welcome you to the 1st Edition of Dribbble Meetup at UL Cyberpark Calicut.
We hope to brings together designers, illustrators, and other creatives to share ideas, mingle and learn from their peers.
Its a first thing for us and we know its the same for most of you out here, and that why we are really excited.
Do you have to be on Dribbble to come? NO WAY! This is an open invitation for all creatives to come, hang out and talk.
What to expect? * Get to meet creatives around you and interact. * Dribbble Swags and stickers (It reaches us on time) * Some coke and snacks (We hope we can arrange, It's not a promise)