Where is it?
Colab Colonia La Sultana, Avenida Antiguo Cuscatlán #7
Antiguo Cuscatlán, La Libertad CP 1502
El Salvador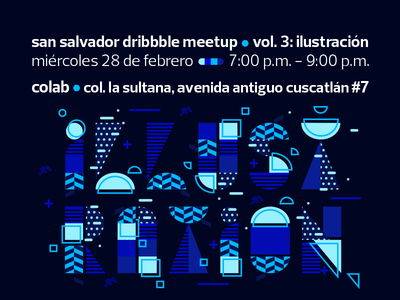 San Salvador Dribbble Meetup Volume 3 has arrived!
Our theme: ILLUSTRATION.
Starting a new year with three amazing guests, swag and more!
—
About Our Venue
The event will be hosted in Colab, a work space that allows professionals, freelancers and entrepreneurs to share the same physical office to develop their projects independently while promoting joint projects.