Where is it?
Shopify 57 Erb St W
Waterloo, ON N2L 6C2
Canada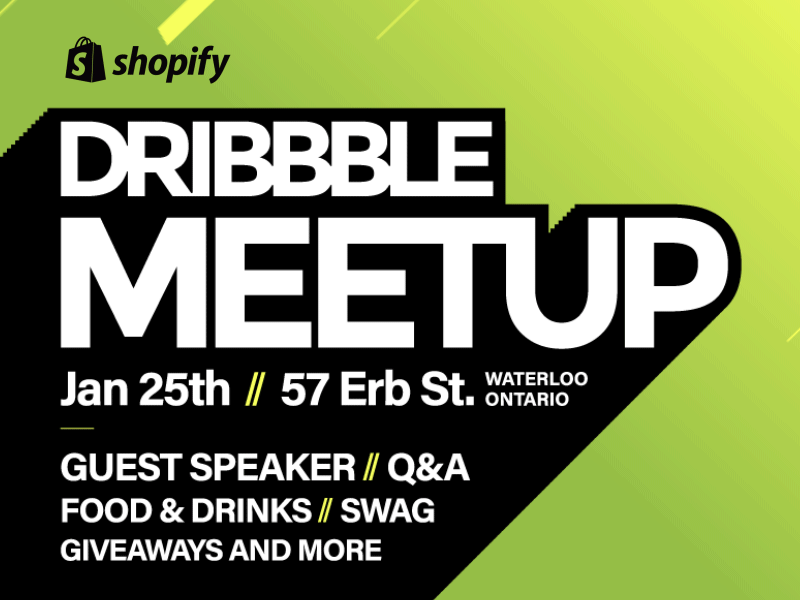 Shopify is pumped to host our 1st Dribbble meetup in Waterloo! Calling all designers, UI/UXers, illustrators and other creatives from the KW and surrounding area together to talk shop, mingle, and walk away with some great swag! (We promise to make the hike to Waterloo worth it!)
Do you have to be on Dribbble to come? NO WAY! This is an open invitation for all creatives to come, hangout and talk shop after the busy holiday season.
Here's what you can expect:
Guest speaker: Andrew Kolb (Local illustrator, author and designer) process talk. Followed by a Q&A. Here is his dribbble page: https://dribbble.com/kolbisneat
Networking
Talk and tour of the office (optional, but it's a pretty frigging cool office)
Prizes
Beer and food provided
Swag from Shopify Plus and Dribbble.
Doors open at 6:30 PM, meetup starts at 7:00 PM.
for any questions email me at blake.stevenson@shopify.com