Dropbox Hackweek 2014 project.
2 Shots + 1 Attachment
More
July 21, 2014
As promised, some screenshots from the app itself. The idea was to build an app that allows you to add an unlimited amount of nested lists. The prototype we built supports text, audio and photos. Every list item can become the parent of ...
1 Attachment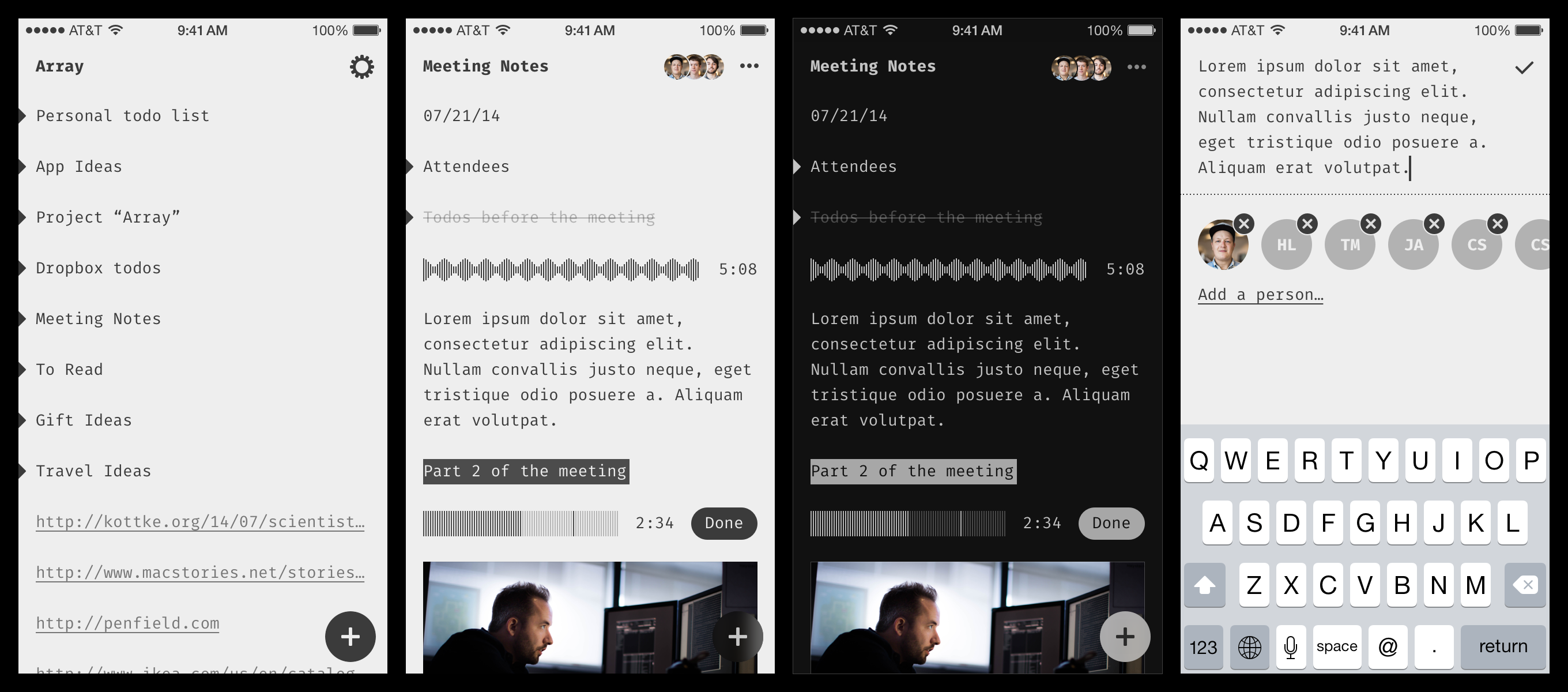 July 17, 2014
The past 4 days I've been bunked up in a tiny meeting room with 3 developers and @Henri Liriani (my Hackweek guest), working on an app called Array. We're on track to ship a build to the entire company by tomorrow around noon. I'm plan...