3 Shots + 3 Attachments
More
March 20, 2017
Evolving the style of my Animal ABC's project a little. The first couple of executions felt a little dated, the UX needed some iteration, and I recently stumbled on a ton of these amazing Creative Commons illustrations from the Zoologica...
1 Attachment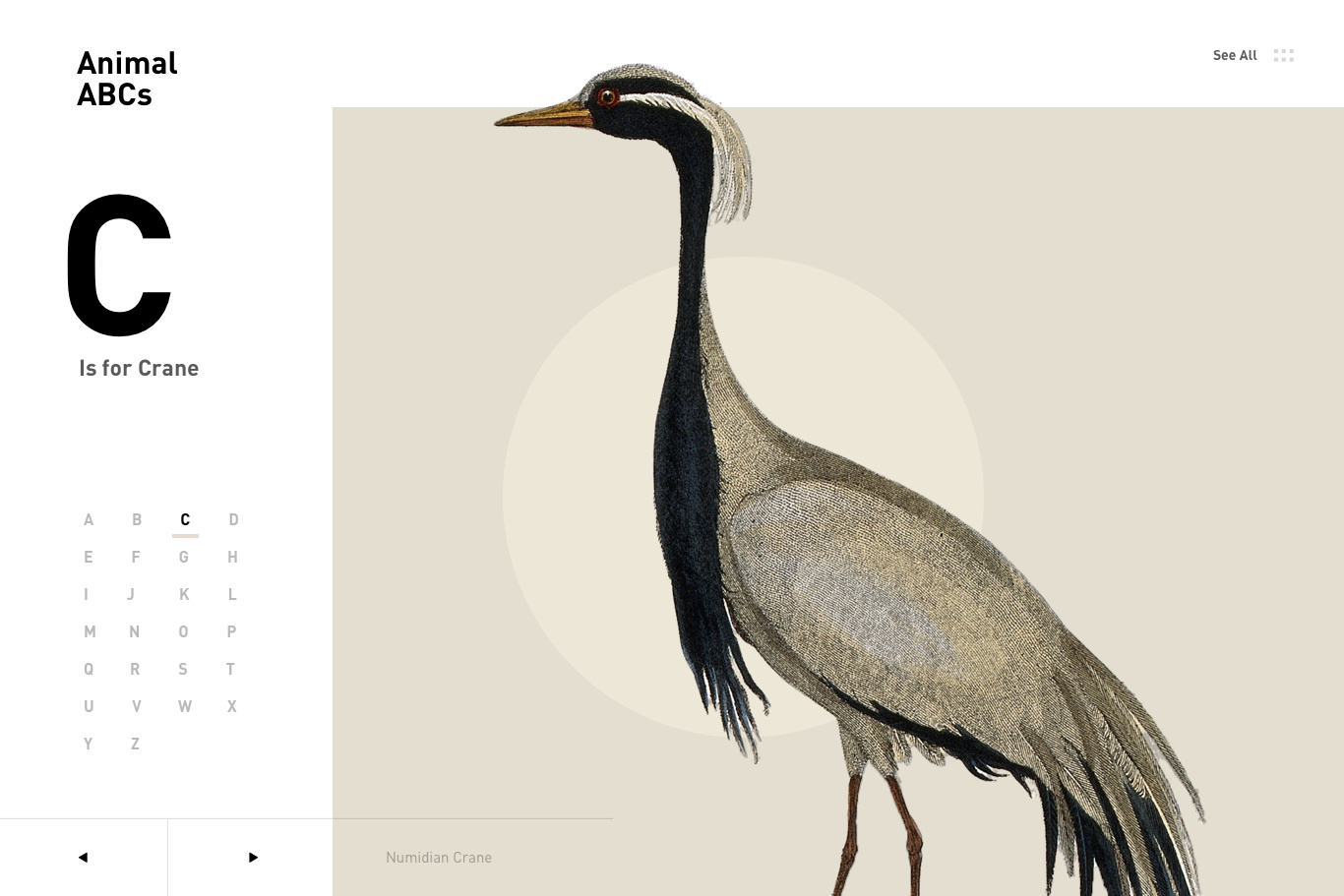 January 29, 2017
The second instalment for my Animal Alphabet project. Went with a Bobcat for this one, mainly because they're fascinating animals. I'll never forget the time I saw one cross in front of my tour van years ago when I was on the road with m...
1 Attachment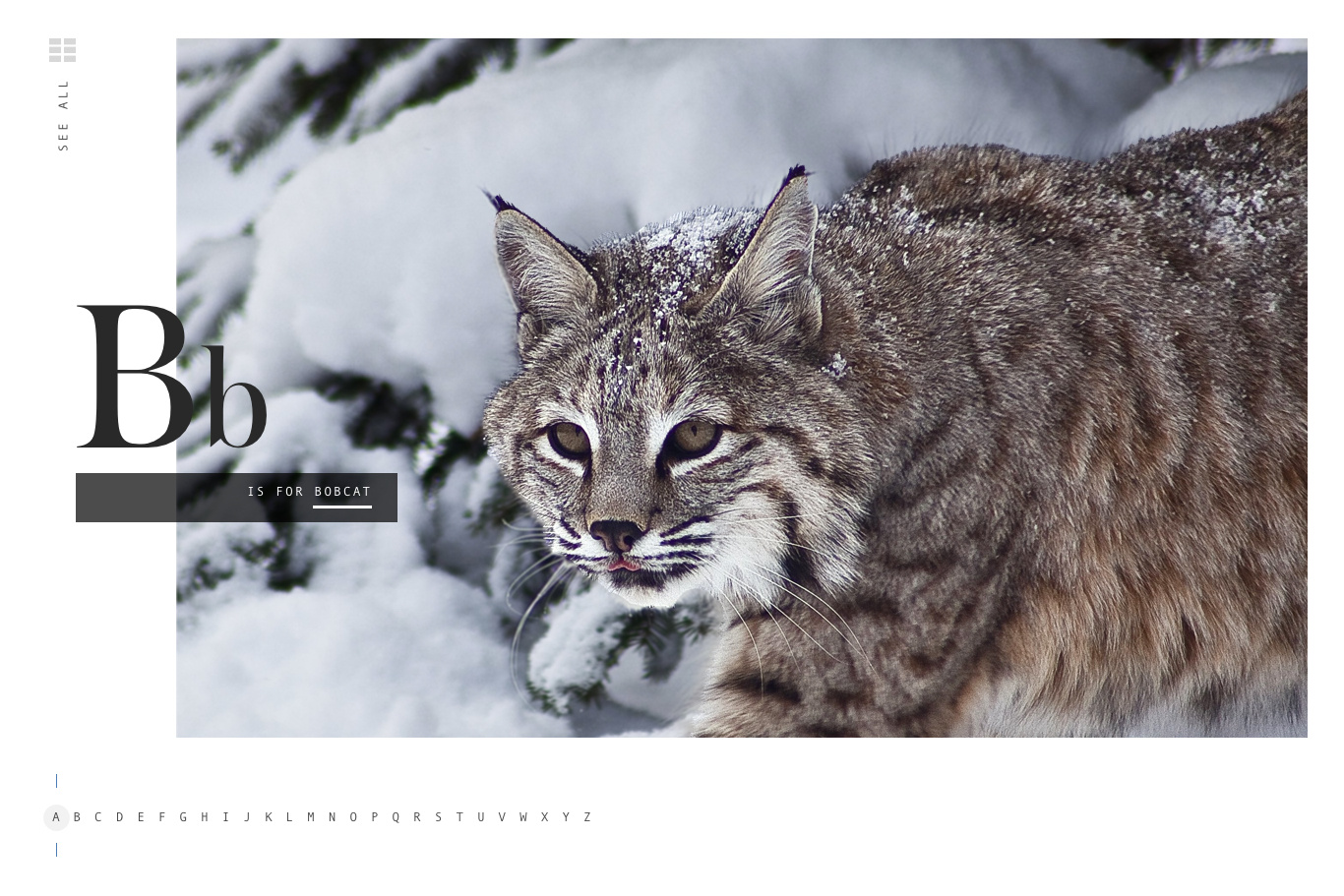 January 24, 2017
Been working with a client who does a lot of work in the north of Canada, and I wanted to explore a piece using some of the amazing muted palettes you see in some of those photos. Couple that with a 3 year old who loves learning about ne...
1 Attachment