Collection of layouts I've designed for a handful of magazines.
3 Shots + 2 Attachments
More
September 05, 2013
Had the opportunity to design a feature on Blurtopia for 92024 Magazine! Love the app and what you guys are doing @Keiran Flanigan! Hope I did it justice :) View @2x & attached full layout.
1 Attachment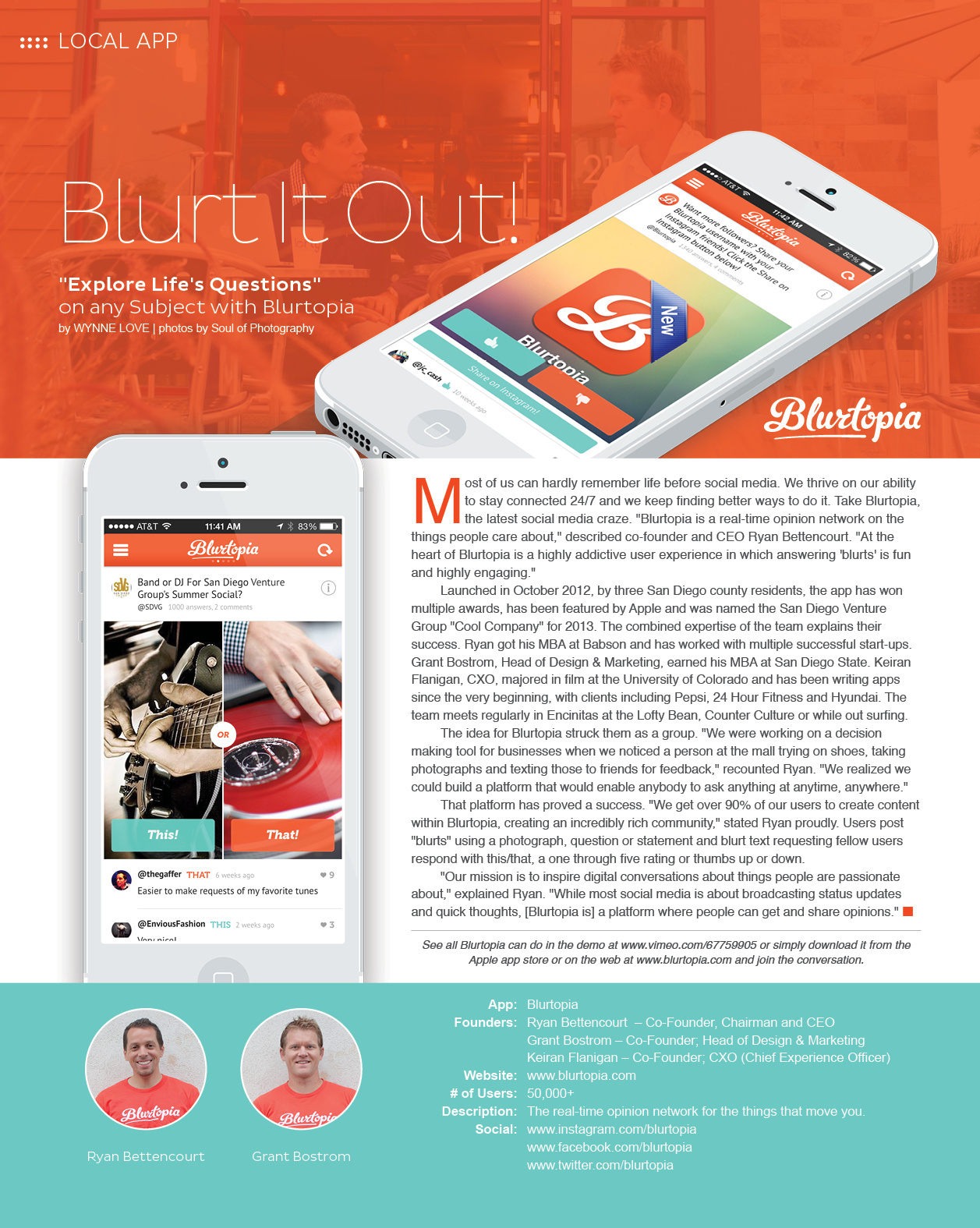 July 16, 2013
Student champion archer article in progress for 92129 Magazine.
April 24, 2013
What!? No texture?! I know, I know... What a surprise :) Just wanted to start sharing some samples of my other design work/styles. I currently work for a magazine company designing features and other layouts. Full layout attached &...
1 Attachment