Another set of wedding invitations for friends.
3 Shots + 1 Attachment
More
June 01, 2012
Outside of some friend's wedding invitation. Destination wedding, so going for that travel look.
1 Attachment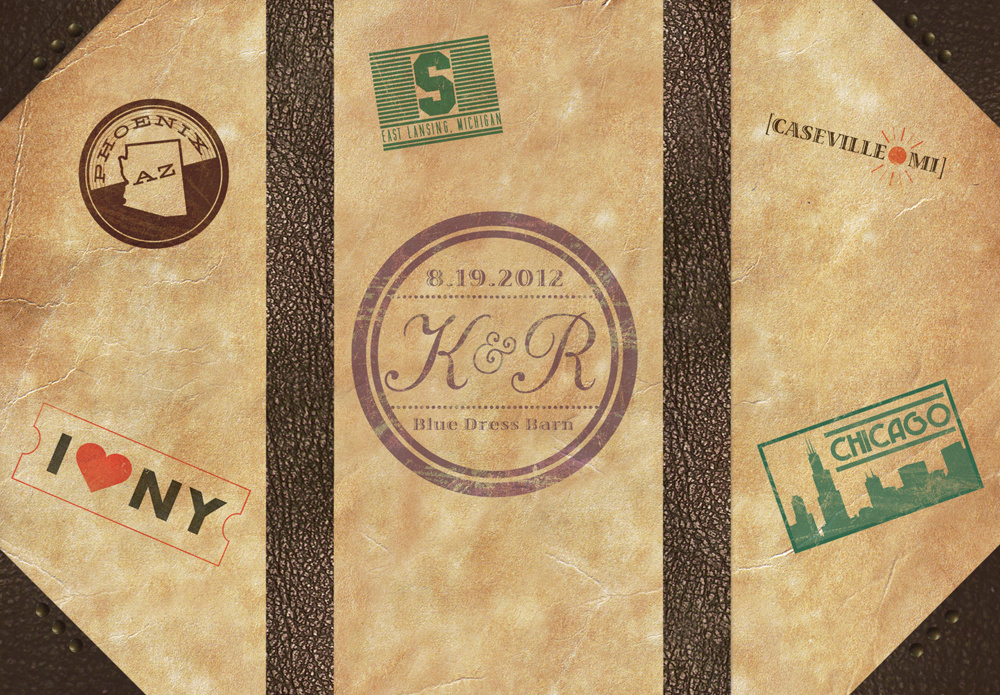 November 10, 2011
Another Save the Date card for another set of friends. This is going to be a punch card, like a ticket, that they will punch out the month and day like a ticket.