Punchclock, the barebones time tracking app.
3 Shots + 1 Attachment
punchclock.me
More
February 20, 2013
Punchclock is going to be a barebones time tracking application for those who just want to keep track of time and nothing more. There are already some great apps out there who can do time tracking (like Harvest, Ballparkapp etc.). But I...
1 Attachment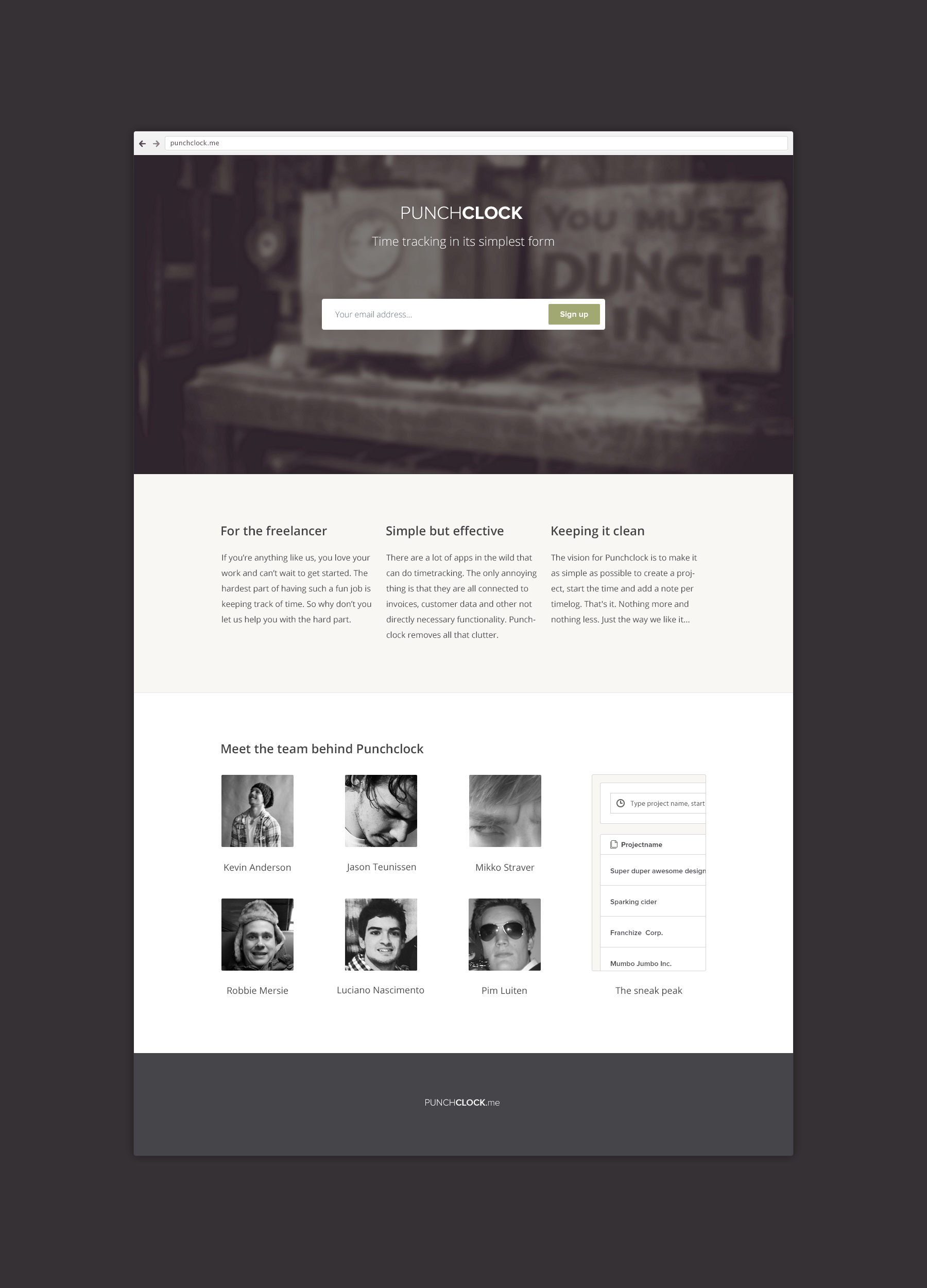 December 18, 2012
Iteration #2
December 03, 2012
Working on a super fun sideproject with some close friends. Last weekend we had the first design sessions. Fun fun fun! ... And beer ... Anyway, this is a very small portion of the dashboard. Oh yeah, and when it's finalised, it's for p...