The realtime scrapbook built by you and the ones you love.
2 Shots + 2 Attachments
qui.lt
More
March 09, 2012
You guessed it! It's a profile page for a soon to come iPhone app :)
1 Attachment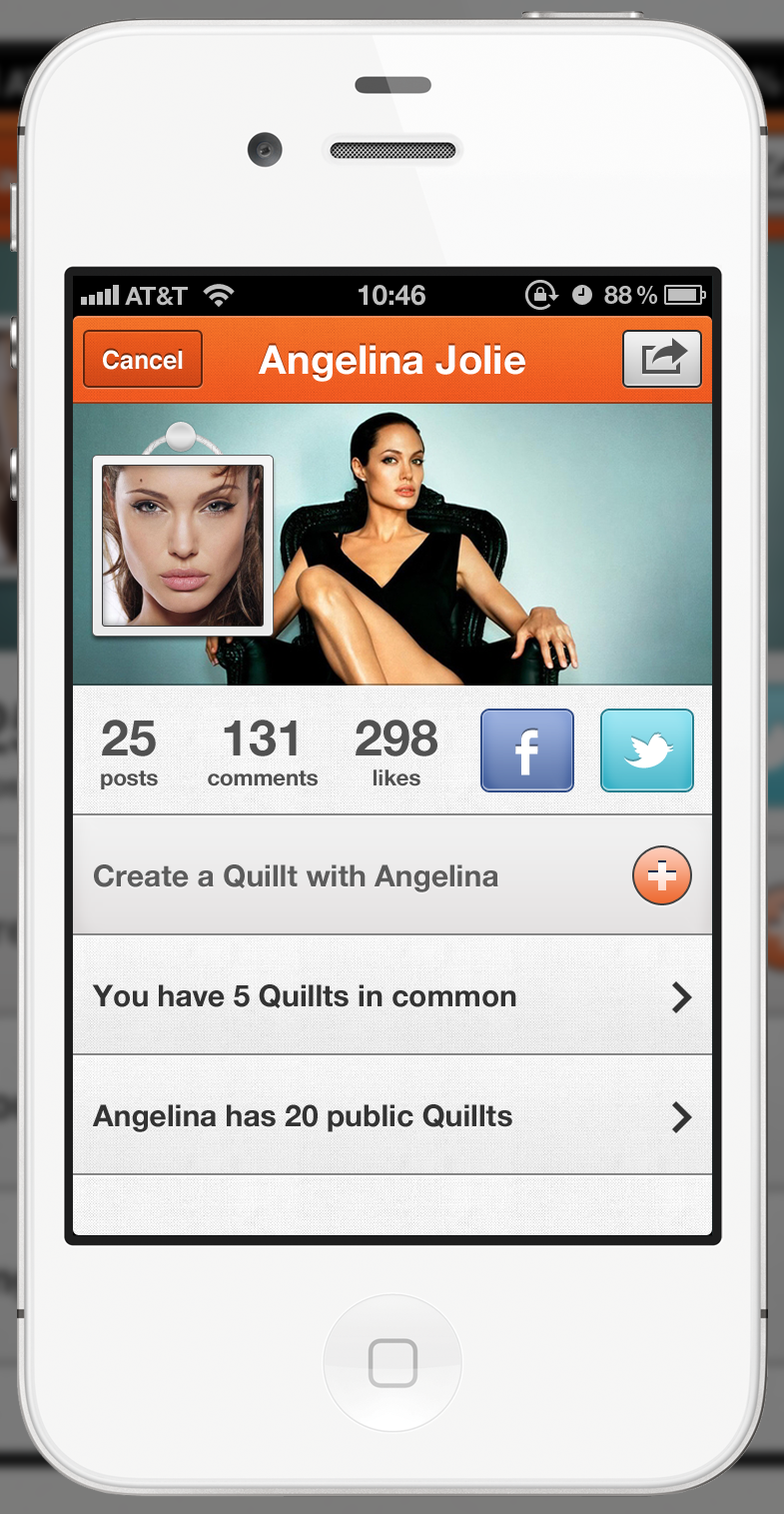 February 23, 2012
Working on an exciting project! This is an actual screen of the working app and it's the memory listview. This screen holds a snap of a photo, but you could imagine video, audio, places and thoughts in there ;) Also checkout the androi...
1 Attachment