3 Shots + 2 Attachments
More
July 11, 2019
The flow to buy a shoe from a recent project I completed for buying/selling sneakers app.
July 11, 2019
Some of my favourite screens from a recent sneaker app I designed for a client with a startup for buying and selling shoes online. The goal was to create a mobile app from the existing website.
1 Attachment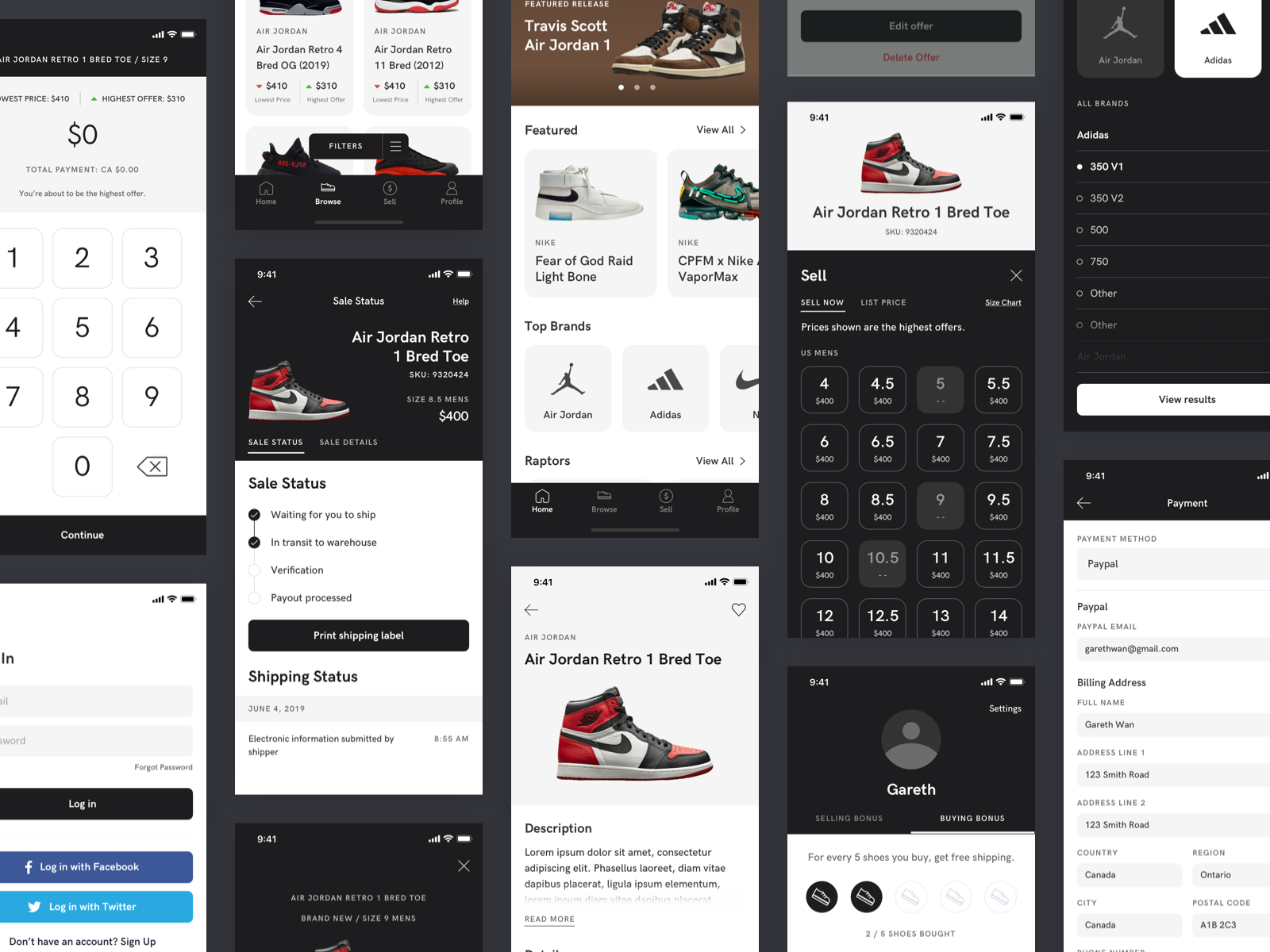 July 09, 2019
Working for a client who owns a website for buying and selling sneakers online. The goal of this project was to redesign and optimize the current features in the website to fit into an app. Super happy with how it turned out!
1 Attachment