Cocolaundry
2 Shots • 2 Attachments
Cocolaundry is the first on - demand laundry in Medan, Indonesia. they come to make, do laundry becoming a simple things and provide deliver and pick-up.
behance.net/gallery/44484799/Coco...
More Projects
December 31, 2016
Hello everyone, Customer dark dashboard, for laundry service. the idea is to generate a list of customers. Check out the behance presentation here Dont forget to press "L" -- Happy holiday and happy new year everyone, welcome 2017 ...
1 attachment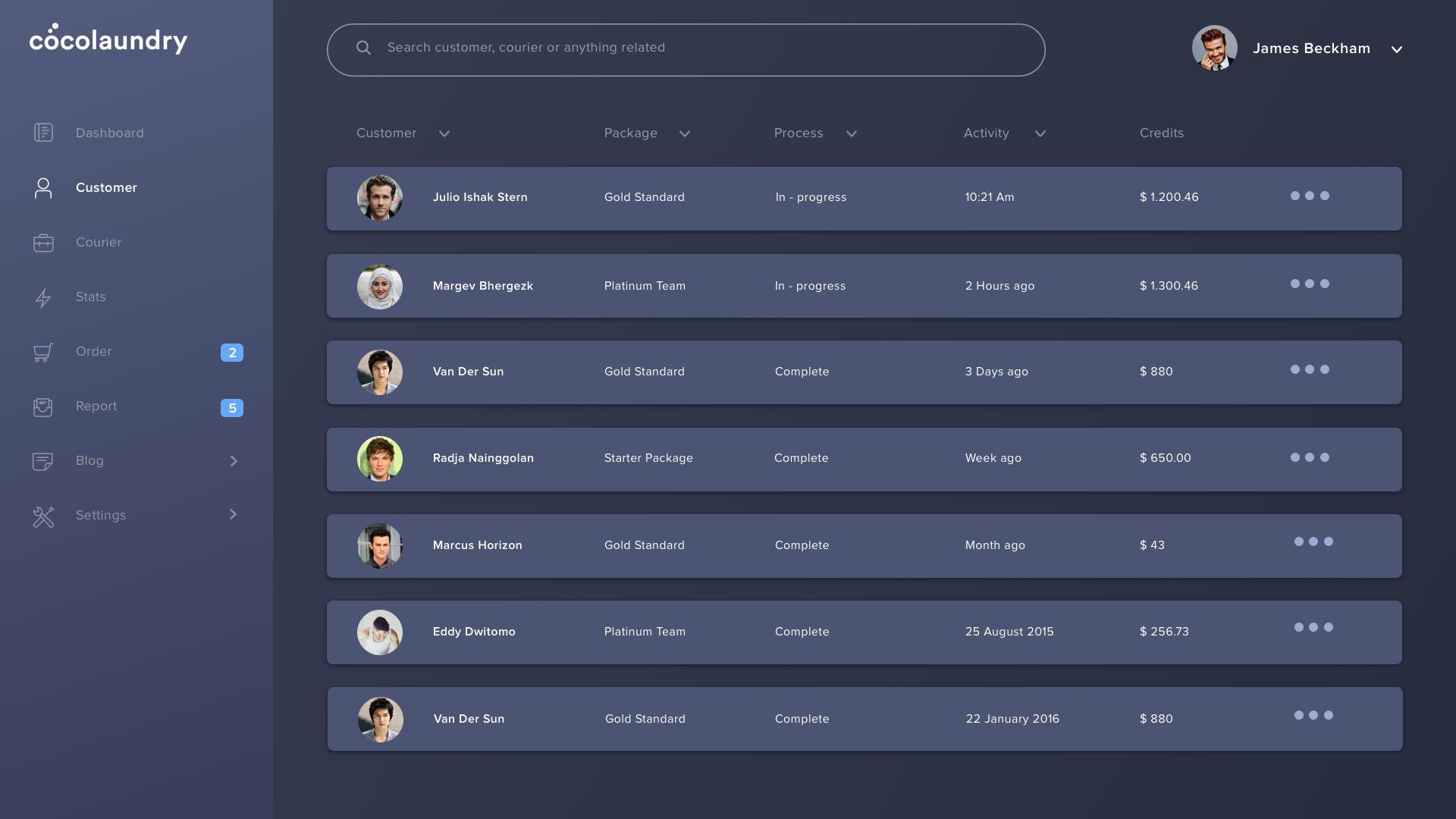 October 30, 2016
Hai everyone, this is sitemap that i create for a laundry website If you want to see more about this project, Click here to see more I'm really looking forward to see your suggestions. -- Thank you for your attention Instagram | Behance
1 attachment